Posted November 13th at 4:00pm.
We have added four new legends to our roster of HUT Legends in NHL 16's Hockey Ultimate Team. From Stanley Cup titles to memorable careers, these are among the most revered athletes to ever lace up a pair of skates.

Continue reading to find out more about the new legends available in HUT.
Bobby Hull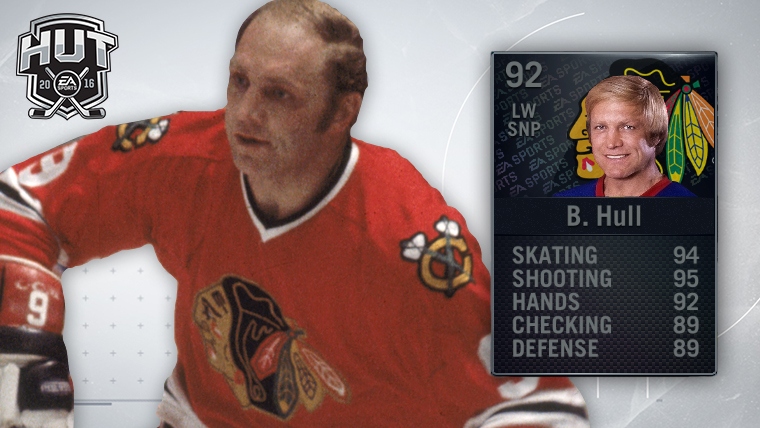 With a professional career that spanned four decades, "The Golden Jet" was known for his incredible speed, end-to-end rushes and for having one of the hardest and most feared shots of all time. He'd win the Cup with the Blackhawks in '61 and finished with two Hart and three Art Ross trophies. Bobby would be inducted into the Hockey Hall of Fame in 1983.
Brett Hull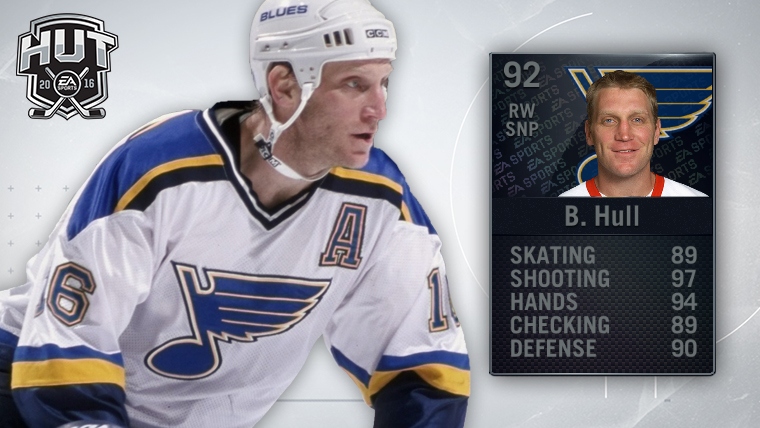 Not only is he the son of Bobby Hull, Brett amassed a name for himself sitting third all-time in goals scored. His 20 season career saw him win the Lady Byng, Lester B. Pearson and Hart trophies, eight all-star game appearances and two Stanley Cup championship, including scoring the Overtime winner in Game 6 of the 1999 Stanley Cup Final to give the Dallas Stars their first and only title. Like his father, he also had one of the most lethal shots in the history of the NHL.
Scott Niedermayer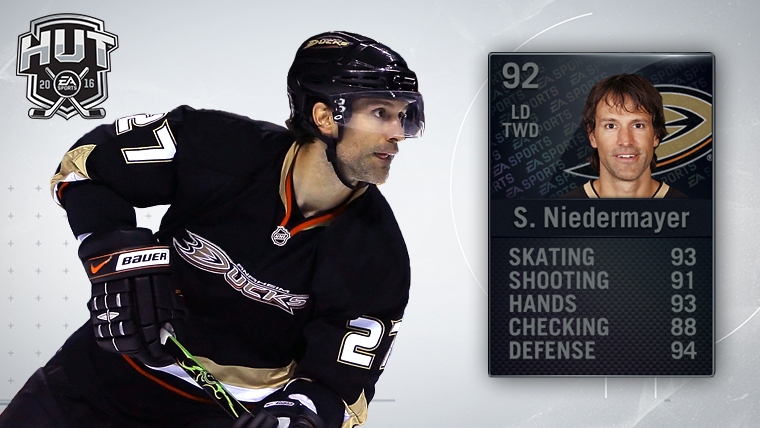 This four-time Stanley Cup Champion has one of the most varied trophy cabinets in the sport. In addition to leading the New Jersey Devils and Anaheim Ducks to Stanley Cup wins, he has lifted the Memorial Cup, Conn Smythe, Norris trophies and earned gold medals at the World Juniors, World Championships and two Olympics. His impeccable defensive skills and leadership, as well as being one of the smoothest and best skating players in NHL history is what young defencemen wish to emulate.
Cam Neely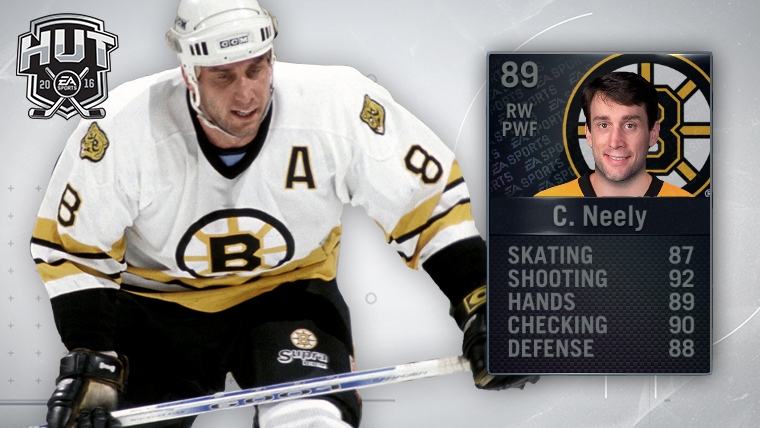 Although he spent the first three seasons of his NHL career with the Vancouver Canucks, Neely is most remembered for his 10 seasons with the Boston Bruins. His mix of skill and physicality made him one of the first true power forwards in the NHL. In the 1993-94 season, he managed to reach the 50 goal mark after only 44 games, a feat only Wayne Gretzky has managed to reach in fewer games. He would hang up the skates in 1996 after 13 seasons and be inducted into the Hockey Hall of Fame in 2005.
Your complete list of Legends in Hockey Ultimate Team
Mike Bossy
Ray Bourque
Pavel Bure
Doug Gilmour
Bobby Hull
Brett Hull
Jari Kurri
Nicklas Lidstrom
Eric Lindros
Mike Modano
Cam Neely
Scott Niedermayer
Luc Robitaille
Patrick Roy
Joe Sakic