Posted March 27th at 12:00am.
Welcome to the latest edition of Coach's Corner, where we give you a look behind the curtain on how we take real-life insight from NBA coaches and players and the ways we're looking to implement it in NBA LIVE. This week we had a chance to sit down with the Oklahoma City Thunder and pick their brains about the league.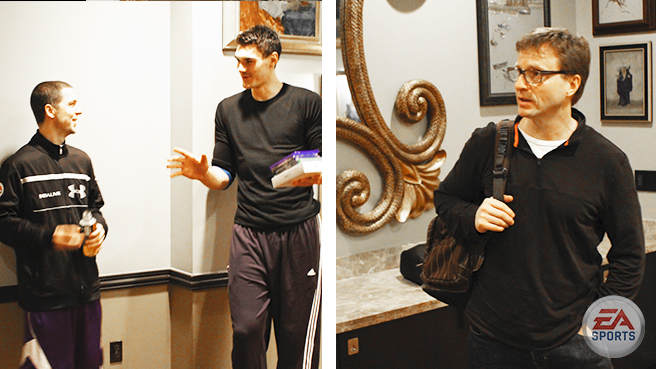 This meeting was a special one for gameplay designer Scott O'Gallagher, as he got to reunite with old opponent and colleague Steven Adams. Adams is an NBA rookie currently coming off the bench for the Thunder – a championship caliber team, and he and O'Gallagher squared off against each other when they were both playing overseas in New Zealand. Adams admitted that playing in the NBA is much different than his experience overseas, not just because of the talent level, but because of the difference in play style and philosophy typically employed by NBA squads. That being said, Adams has really focused on making the most out of the minutes that he's been given.
As has been a constant theme in our conversations with players, Adams mentioned that he sees extensive use of the Pick and Roll. As a big man in the NBA, he has to be a step faster in knowing his assignments, because giving players of this caliber an inch of space could cause serious problems for the defense. On the offensive side of the floor he's got to execute on all of the little intangibles – such as running the floor, crashing the offensive boards and setting hard screens. It's been an exciting transition for him, and head coach Scott Brooks has been impressed with how quickly the seven-footer has adapted to the NBA game.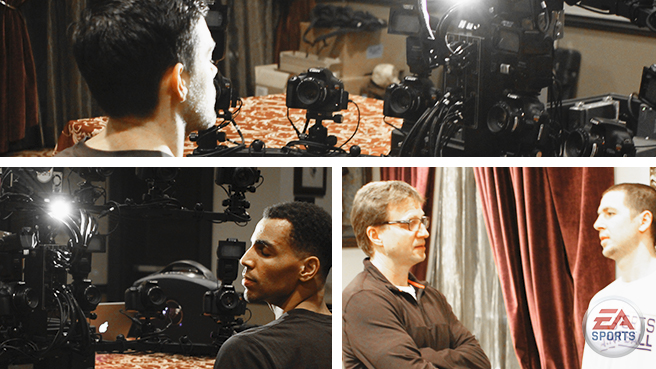 Speaking of Coach Brooks, he also graciously gave us some time to discuss game-planning and strategy, as well as how to adapt on the fly based on what's happening out on the court. Brooks realizes he is fortunate to have such a talented roster, which allows his players a bit more freedom than some may have. This is something we are looking to utilize moving forward with NBA LIVE in terms of set playcalling versus freelance motion.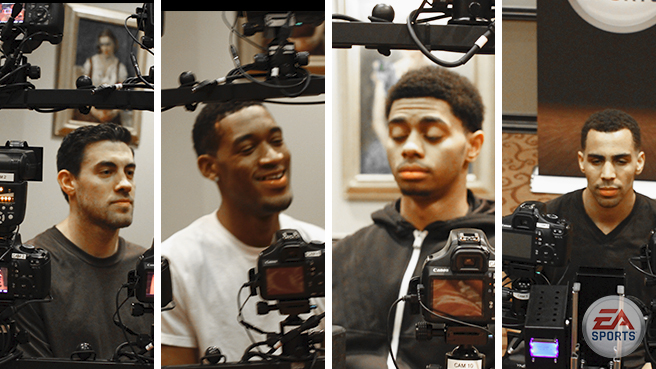 If teams start to trap Westbrook off of screen and rolls, then that's when Coach Brooks may look to create opportunities for the rest team via Westbrook's weak side positioning and mixing up the personal, or even sending him to the post. Now, with Ebaka's ability to hit mid-range jumpers, it has really made the Thunder difficult to guard in the screen and roll.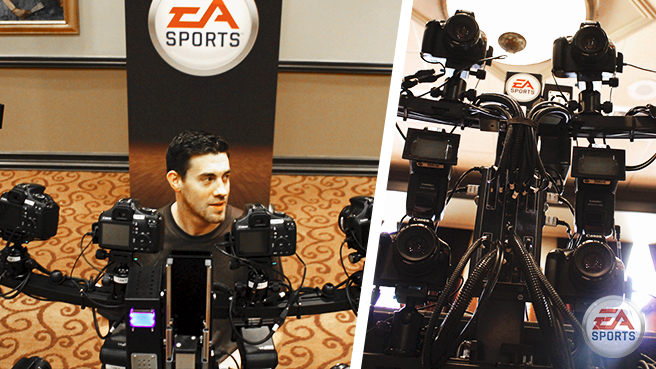 These insights we gleaned from Coach Brooks are extremely useful, as they allow us to consider how we shape offenses around star players. The challenge for our development team is to consider ways to adapt offensive sets to more frequently get the ball to hot players.
On the other side of the ball, it makes us think how CPU teams can recognize their best performers and call plays designed to run the offense through those individuals. Sitting down with coaches and having them diagram out the plays and explain their philosophies helps tremendously in these tasks, and provides us with some of the tools we need to help make NBA LIVE feel closer to the real thing.
READ PREVIOUS COACH'S CORNER CONTENT
Coach's Corner 1: Indiana Pacers Face Scanning