NBA LIVE 15 Roster Update Now Available
Posted November 20th at 1:30pm.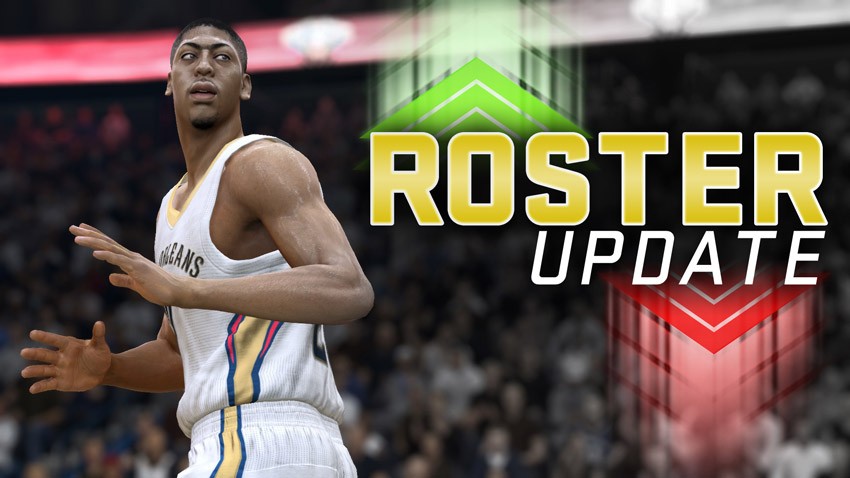 If you ask most NBA fans who the two best players in the league are, you'll likely hear two names nearly unanimously: LeBron James and Kevin Durant.
But there's a new name rapidly emerging as one of the league's best players: New Orleans Pelicans forward Anthony Davis.
After making his first All-Star team and leading the league in blocks in 2013-14, Davis has exploded to the tune of 25.5 PPG, 11.4 RPG, 3.9 BPG and 2.3 SPG. He's been an absolute beast on both ends of the floor, and seems to be getting better each time he takes the floor for the Pellies.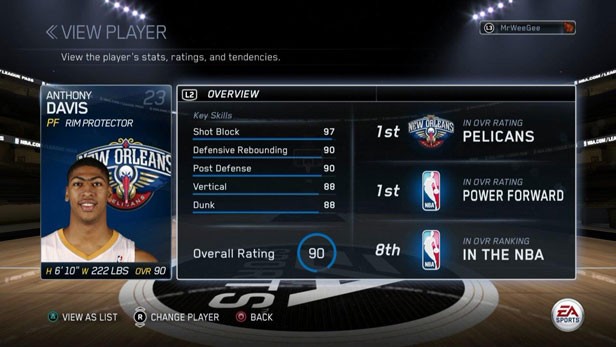 Davis is one of the biggest movers in the latest NBA LIVE 15 roster update, which is now available on Xbox One and PS4.
Some of his big ratings adjustments include Mid Range (+5), Steals (+4), Layups (+3), Blocks (+2), Defensive Rebounding (+2) and Offensive Rebounding (+1). As a result, his OVR increases a point to 90.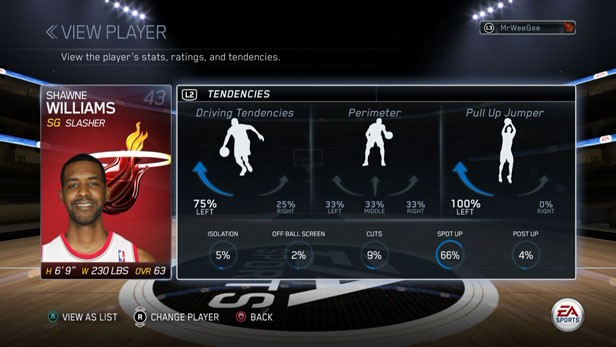 Another story out of this roster update is the improvement of Miami Heat guard Shawne Williams, who receives a three-point increase to 66 OVR.
The hot-shooting Williams got boosts in Three-Point Shooting (+13), Mid Range (+10), and Pass Accuracy (+7). So far this season, Williams is shooting an impressive 51 percent (27-53) from deep.
Click here for the full NBA LIVE 15 roster update.