Madden NFL 18 Top 5 Plays: Week 15
Posted December 19th at 10:00am.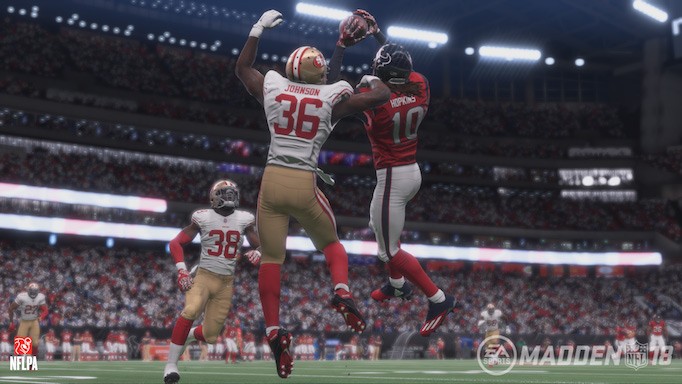 If you routinely score on big-time plays and are in need of some bragging rights, remember to submit your plays here. Keep the videos down to one play. If they're good enough, they might be featured on this blog!
Let's get to the top plays.
5. I'll Take That
This is a huge score to swing the momentum before the half. Not only is it a nice pick, but the Dez Bryant shove off is a thing of beauty.
4. Mind the Gap
I mean, it worked. Behind by two scores and late in the game, this is purely a desperation throw. The pass loses heat and falls in between zone coverage, while Nelson Agholor's speed finishes the play.
3. Full Reed Ahead
Tight ends aren't known for their afterburners. After some great stick work and lucky tackle fails, Jordan Reed has just enough speed for pay dirt.
2. Just a Little Daylight
The return coverage stacks up in the middle of the field. After that, a couple spins and a broken tackle are all that was need for Tyreek Hill to take this all the way back.
1. What Can Brown do for You?
Elite WRs like Antonio Brown can do just about anything in Madden. With the right stick skills, he can score anytime he has the ball. Here is all the proof you need of his game-changing ability.