MADDEN NFL 18 TOP 5 PLAYS: WEEK 11
Posted November 21st at 7:00am.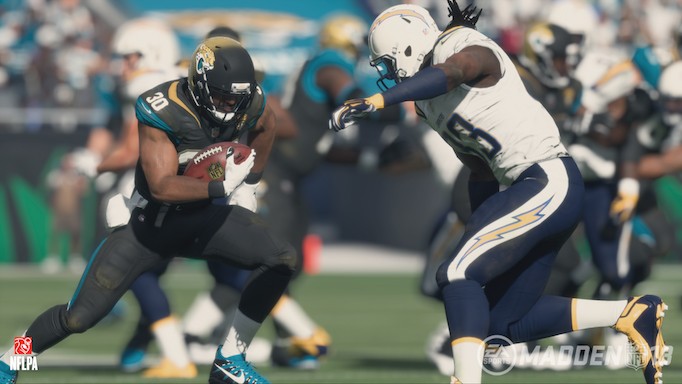 Amazing plays from outstanding QBs round out the top of this Week's top five. Don't forget to submit your best plays here to get ultimate Madden NFL 18 bragging rights.
5. Frank Gore Is Not Human
Let's just go ahead and establish that Frank Gore will play until he's at least 64 years old. I'm fully convinced that his career is only possible because of his ability to ignore Father Time. He has to be a cyborg. It only makes sense that someone would get him back on the 49ers and break off an insane run.
4. Stumble Towards a Score
Another insanely-talented RB, Le'Veon Bell has made a name for himself with his next-level speed and acceleration. Bell is able to go from full stop to full speed faster than any back in the league. In Madden, that translates to being able to recover from a stumble, or two, or three.
3. Prince With the Pick
I'm a big fan of Carson Wentz. He shows tremendous pocket presence, can move when he needs to, and is tough to bring down. He can't be brought down here as he nails the perfect throw to put the game out of realistic reach.
1. In Ty-God We Trust
Tyrod Taylor and the Buffalo Bills have been struggling lately. But what makes Taylor such a dynamic player is his running ability. Match that with this insane hurdle to win it all, and you have all the makings of an underrated Madden QB.
-Daniel Williams
Madden NFL 18 is available now on the PS4 and Xbox One. Stay in the conversation by liking us on Facebook and following us on Twitter.