2018 Madden Championship Series Standings Update
Posted December 26th at 10:00am.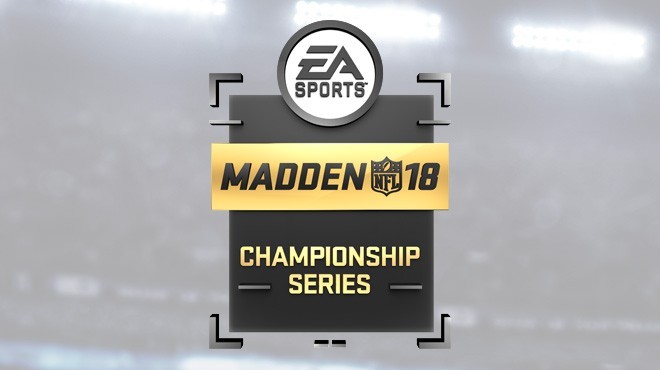 Below you will find the current standing for the 2018 Madden Championship Series. These are the point totals following the end of the recent Madden Challenge.
To compete, you must be at least 16 years of age and a resident of the United States (including the District of Columbia), United Kingdom, Mexico, Germany, or Canada. For more information on MCS structure and rules, click here.
* = Finalists of EA Majors who have already qualified for the Madden Ultimate League.
| Rank | Alias | Total MCS Points |
| --- | --- | --- |
| 1 | Skimbo* | 1550 |
| 2 | Drini* | 1450 |
| 3 | DubDotDUBBY | 1375 |
| 4 | Joke* | 1275 |
| 5 | Young Kiv* | 1275 |
| 6 | JoelCP | 1100 |
| 7 | Prodigy | 1050 |
| 8 | Tweez | 925 |
| 9 | SteveyJ | 850 |
| 10 | Trueboy | 825 |
| 11 | Kaus | 825 |
| 12 | Blocky | 800 |
| 13 | Volterax | 775 |
| 14 | Duke | 725 |
| 15 | BeastModeMac | 700 |
| 16 | Hollywood | 675 |
| 17 | Boogz | 675 |
| 18 | Spoto | 675 |
| 19 | StickWork | 650 |
| 20 | Manu | 650 |
| 21 | Millz | 650 |
| 22 | Bam | 625 |
| 23 | Mattstergamer | 625 |
| 24 | Pwny | 625 |
| 25 | Silent Soldier | 625 |
| 26 | Bread | 600 |
| 27 | DnA SuSpEcT | 600 |
| 28 | Killer Mike | 600 |
| 29 | GOS | 600 |
| 30 | Figgy | 575 |
| 31 | Problem | 575 |
| 32 | Serious Moe | 575 |
| 33 | Monsta | 575 |
| 34 | ibestrafing | 575 |
| 35 | Spotmeplzzz | 575 |
| 36 | Canes | 550 |
| 37 | Lil Man | 550 |
| 38 | Evil Ken | 550 |
| 39 | ShiftGodCole | 550 |
| 40 | MrUhhRival | 525 |
| 41 | CrushDoe / FruitLoopDave44 | 525 |
| 42 | Kerry Q | 525 |
| 43 | DntCareAboutIce / JordanBelfort-00 | 525 |
| 44 | Fitzmagic13 | 525 |
| 45 | ImWild | 525 |
| 46 | jsthebest13 | 500 |
| 47 | DJONES | 500 |
| 48 | JayFree_Ballin | 500 |
| 49 | Misery | 500 |
| 50 | Siah | 500 |