Posted December 15th at 9:00am.
Week 14 packed on tons of action. The Pats looked human, the Steelers won one in the final seconds, the Panthers made a huge statement beating the Vikings, and the Broncos defense remembered they're insanely talented.
But one of the better finishes was in Buffalo. A game where weather dictated game plan, the Bills came away with a win despite the blizzard conditions. Both LeSean McCoy and Frank Gore pounded the rock all day, but Shady's game-winning run in OT was a thing of beauty.
It's always fun to watch football in the snow. It may slow the game down, but the energy this crowd had late in the game was something else. Maybe the cheers were for the win, maybe because it signified the end so they could go home. Who knows? Either way, it was a cool game to watch.
Enough rambling, on to the ratings!
Moving On Up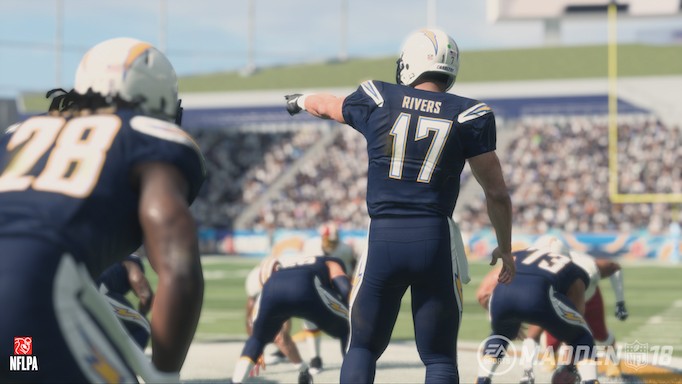 Rivers and the Chargers are getting hot at the right time. They're currently on a four-game win streak and have outscored their opponents 131-53 in that span. Rivers himself has thrown eight TDs, no INTs, and maintained a QB rating of over 100 in those four games. They have the Chiefs this week in a battle with huge playoff implications. Let's see if Rivers can keep this up.
Collins' tough ground yards were almost enough to put away the Steelers. Regardless of outcome, Collins consistently ate away at Pittsburgh's defense. He totaled 166 yards, including 120 rushing yards with a 6.7 yards-per-carry average. Collins' consistency has been an issue, but look for him to keep rolling against the struggling Browns.
66 pass attempts! The last time Big Ben threw nearly that many, it was with 55 throws against Jacksonville. He ended that contest with no TDs and five INTs. The game against Baltimore went the other direction, as he ended the game with two TDs, no INTs, and a whopping 506 passing yards. Antonio Brown deserves some credit here, as does tight end Jesse James for being a reliable checkdown, but Big Ben came through for the Steelers in a big way.
Moving On Down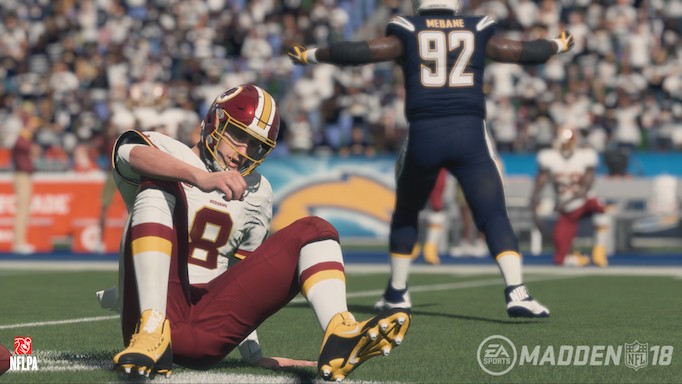 This might be unfair because he doesn't have a lot of healthy talent around him, but at some point, the QB has to get the offense moving. Washington has been inconsistent on both sides of the ball. Over the course of the season, Cousins has produced. But he looked outclassed going against Rivers and the Chargers.
Diggs is an absurdly talented player. He's shown flashes of it before. But the Vikings offense has been productive and he's not the key factor. Diggs has scored just one touchdown since Week 3, and hasn't topped 100 yards in a game since. If he's going to be a consistent offensive weapon for Minnesota, he needs to create more separation from DBs.
The Raiders were going into a game against a Chiefs team with a questionable secondary. This had all the makings of a Derek Carr show, lighting up a KC defense without Marcus Peters and Eric Berry. Instead, it highlighted the struggles of a struggling Raiders team, from the coaching on down. Carr himself seems to have taken a drastic step backwards. The team needs to find their identity, fast.
- Daniel Williams