Posted December 14th at 5:15pm.
The 2018 Madden Championship Series continues with the Madden Challenge. Eight of the best Madden players will go at it to prove they are the top MUT Draft player around.
This year, the Challenge includes a new playing field with the youngest group of competitors in Madden history. Seven of the eight competitors are under 21, including one 16-year-old. Before watching the battle unfold, get the scoop on the players that will face off in the 2018 Madden Challenge:
Drini "Drini" GJoka, 18, Washington D.C.
Drini started playing Madden back with Madden 07, when he was just 7 years old. He started focusing on competitive Madden after watching Zack "Serious Moe" Lane win the Madden 16 Challenge. This recent high school grad is full tilt into Madden, taking a year off to see how competitive gaming plays out for him. Qualifying for the Madden Challenge is a big reason he was able to justify that decision to his family.
Joel "JoelCP" Porter, 18, Washington D.C.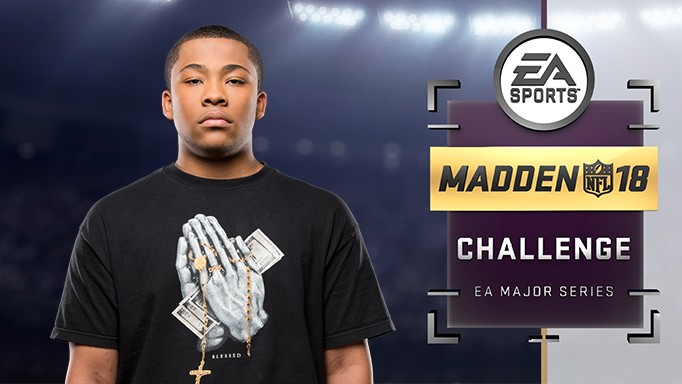 Playing competitive Madden is a win-win for the screen writing major out of Howard University. Being able to earn money while playing a game he loves was enough for JoelCP to take time off to focus on the competition. Beginning his Madden career at the age of 5, Porter has won several online tournaments. Porter also met his friend and high school classmate, Drini "Drini" Gjoka through playing Madden.
Michael "Prodigy" Scott, 19, Fontana CA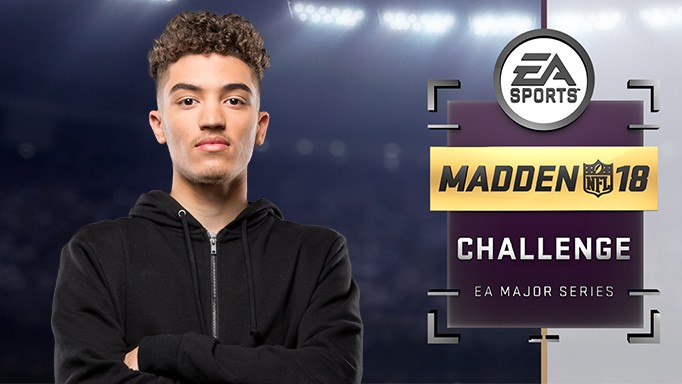 Prodigy is about as local as you can get to the Madden Challenge, just hours away from the Burbank studio. He got the itch to play competitively by watching streamers on Twitch, then notices that he was gaining ground on the leaderboards, and that was proof enough that he could compete. A kinesiology major from Cal State San Bernardino, Prodigy is back with a vengeance after falling just two games shy of the recent Madden Classic, losing to Chris "Dubby" McFarland in online elimination.
Michael "Spoto" Spoto, 16, Staten Island NY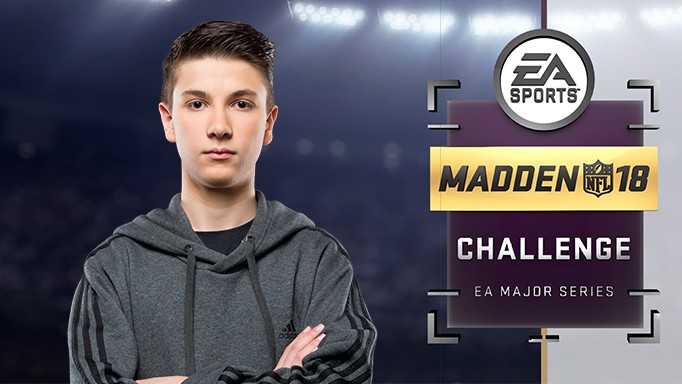 The age requirement for the Madden Championship series was knocked down to 16 this season. Spoto has provided plenty of proof that the age change brought tons of talent to the Madden field. The youngest Challenge competitor, Spoto has come a long way. He started playing Madden at 4, and called Hail Marys on every play. Obviously, he's better now. Don't let his age fool you. Not only did he call his shot and predict his Challenge qualification, but he also has victories against players like Raidel "Joke" Brito under his belt.
Matthew "Mattstergamer" Lee, 20, Weston FL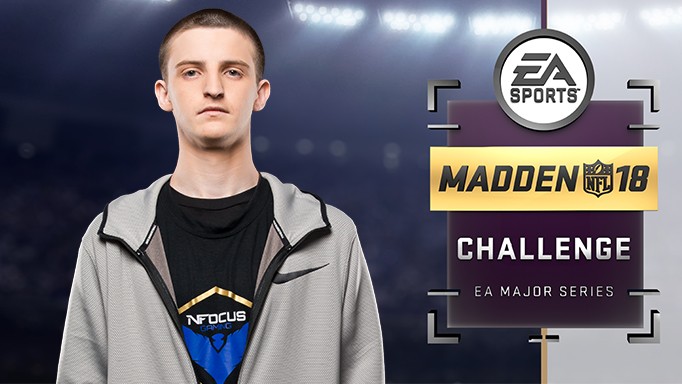 Mattstergamer is the most dominant player on the ground. A huge fan of all eSports, Madden became his new battleground after playing casually since Madden 09, and he really got competitive last year. Playing Madden night and day, Mattstergamer is bringing support to the Challenge via his lab partner Nick "FranchiseGG" Arroyo.
Chris "Dubby" McFarland, 30, Philadelphia PA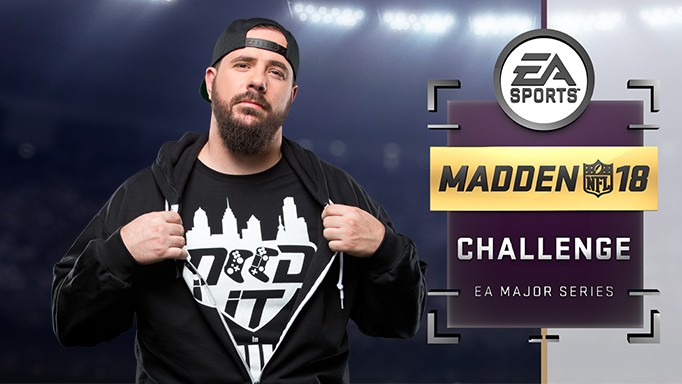 With the classic Philly/Rocky mentality, Dubby went on an incredible run to win the 2017 Madden Bowl last season in Houston. Now, he is the lone man above the age of 21 standing against the youth movement at the 2018 Madden Challenge. Dubby is a skilled Madden competitor routinely among the top, but works to be the best. Dubby has been playing at a high level since Madden 08. When not perfecting his stick skills, he works with his dad as an Arborist.
Lavar "Hollywood" Gayle, 19, Bronx NY
The Giants fan and Bronx native returns for his first EA Major appearance of the 2018 season. Last season, he showed flashes of brilliance but ultimately came up short. He did deliver an amazing moment, though which required Chris "Dubby" McFarland to wear an Odell Beckham jersey on stage after a loss to Hollywood. This year he has made some noise at Challenger events and looks to be back in top form in MUT Draft.
Shay "Young Kiv" Kivlan, 20, Edmonds WA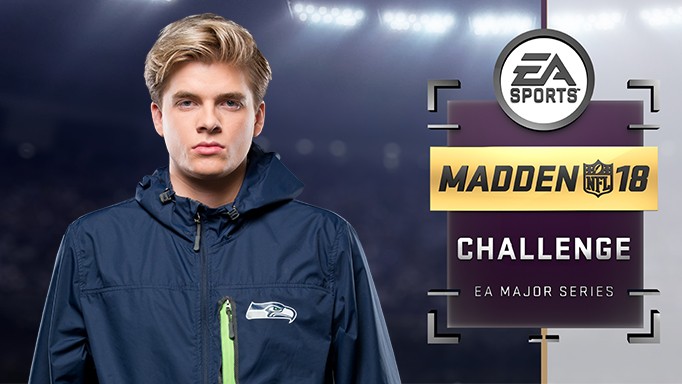 A Seattle Seahawks fan that looks to pass more often than not, Young Kiv embraced a bit of a "villain" role in the 2017 Madden Classic when he refused to shake the hand of competitor Derek "Djones" Jones after a loss. Kiv recently lost in the finals of the 2018 Seattle Club Championship to Mike "Killer Mike" Clark in an amazing OT game. Kiv is known around the community for flashy clothing and amazing hair. We can't wait to see what type of swagger he brings to the 2018 Madden Challenge.
-Daniel Williams