Madden NFL 17 Roster Update: Conference Championship
Posted January 19th at 5:00pm.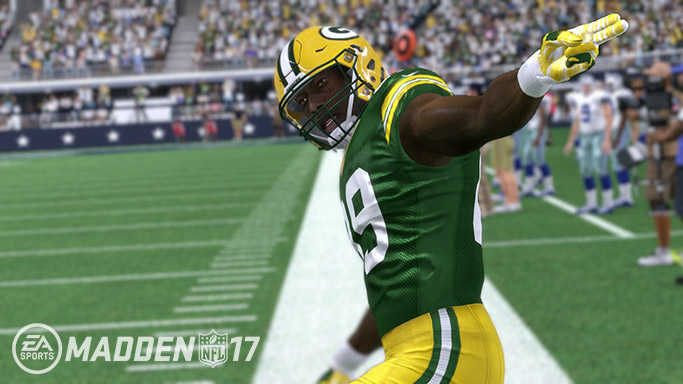 Packers reliable Tight End Jared Cook is one of the biggest movers of the week as his rating is up +3 to an 85 OVR. The Packers advanced to the NFC Conference Championship after winning 34-31 to the Dallas Cowboys. Cook ended the game with 6 receptions, 106 yards receiving with 1 touchdown as well as the "clutch" catch to set up the game winning field goal.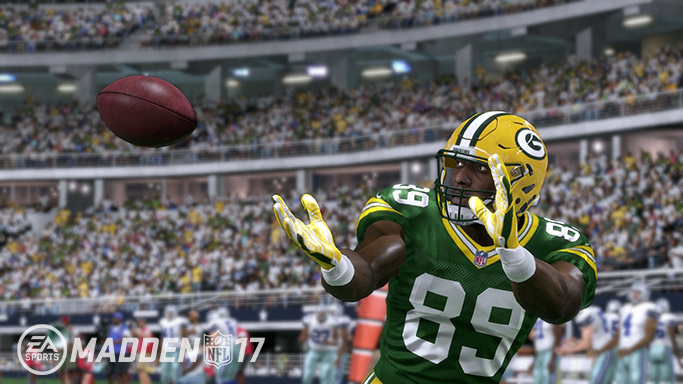 A sleeper who improved this week is Cowboys QB, Dak Prescott (+1 to an 85 OVR). Following the Cowboys 34-31 NFC Divisional Round loss against the Packers. Dak displayed why he's an elite rookie QB despite throwing an early game interception. Finishing up the game with 24 completions for 302 passing yards and 3 touchdowns.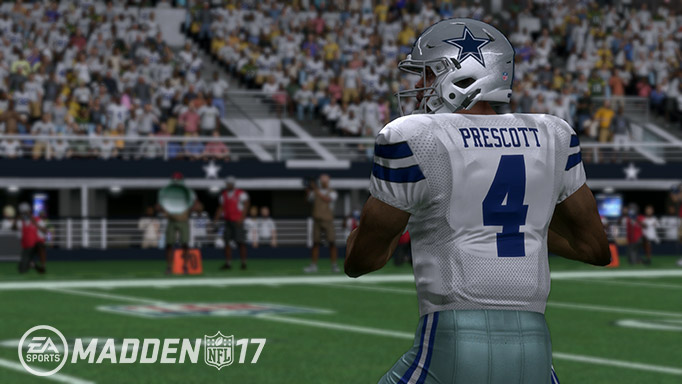 On a downward trend, Chiefs LOLB Justin Houston dropped -5 to a 91 OVR. In the 18-16 AFC Divisional loss against the Steelers Houston ended the game with 6 tackles.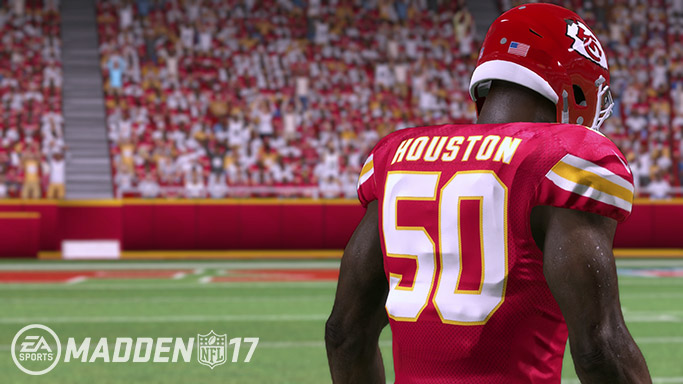 ---
IN-GAME SCREENSHOTS ARE FROM XBOX ONE AND PLAYSTATION®4.