Posted July 11th at 12:00pm.
The knots in your stomach grow more intense as you make your way down the tunnel. The only distraction from your nerves is the echoing sound of cleats clacking with each step. You exit the tunnel to take the football field while scouts and coaches look on. You're in Lucas Oil Stadium for the NFL Regional Combine, and it's your last chance to live out a childhood dream.
This is Longshot.
In the new story mode for Madden 18, you play as Devin Wade, a former college quarterback trying to fulfill his dream of playing in the NFL after a brief hiatus from football. You help shape his story playing through events and making choices, with dialogue you'd expect to find from story-driven studios like BioWare.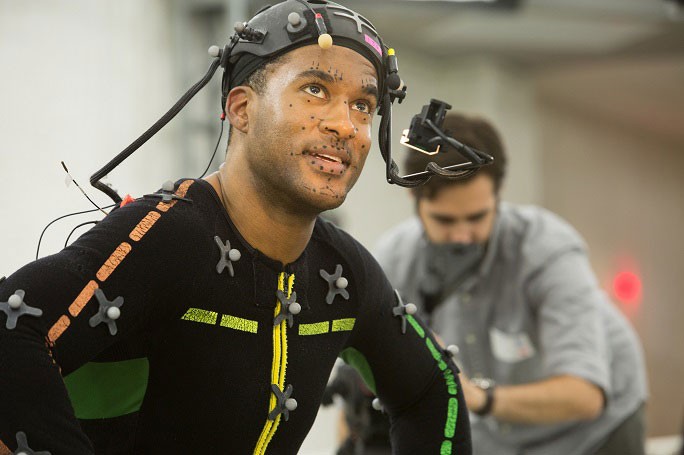 As the player, you may control Wade, but it's JR Lemon who brings the narrative to life. Lemon plays Wade and stars on NBC's The Night Shift.
"This game will be different than other Madden games in the past, because Madden has never had a story mode before," Lemon said. "This is the first year that you'll actually get to track a story and make decisions."
To go along with his other acting credits, Lemon also has years of motion capture work under his belt, specifically for Madden. One day while shooting in Vancouver, Lemon said a team approached him about the role of Devin Wade.
"We shot some prototype scenes. They worked out and we just kind of went along from there. It was really organic how it happened."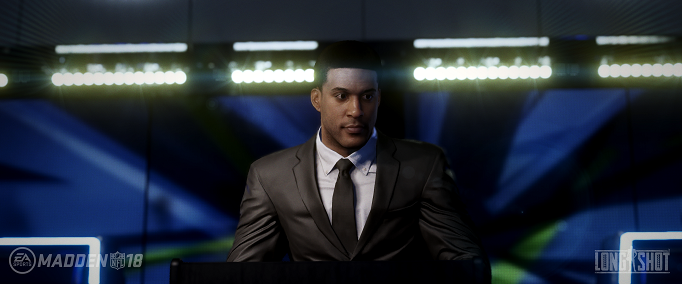 Acting isn't the only experience that makes Lemon perfect for Devin Wade. Lemon played football at Stanford and had a brief career in the NFL. While it might've been short lived, Lemon finds the humor within his stint in the gridiron.
"I was a free agent with the Oakland Raiders just after Stanford for about 17 seconds. But it was great, I had a locker for about 10 minutes."
A longtime fan of Madden, Lemon wouldn't want to beef-up his character too high. He prefers a challenge, sort of. When asked what his Madden ratings would be, he quickly listed attributes like arm strength, speed, agility, and awareness all at 99. But he didn't want 99s straight down the board.
"And," he paused for a moment. "we'll go footwork 80. Not all 99s. There's got to be humility. Humility 99."
---