Five Tips and Tricks from the 2017 Madden Championship Competitors
Posted May 14th at 12:30pm.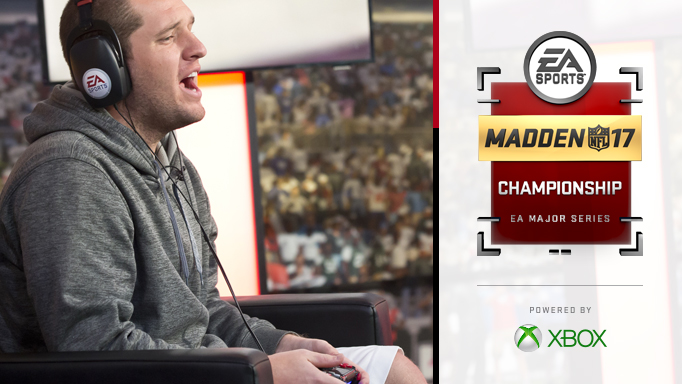 The best competitors in the world are going head-to-head at the 2017 Madden Championship for a share of $500,000 from May 12 – 14. Practice a few of the pro tips below and who knows, you may end up at a Madden Championship one day!
1. Michael "Skimbo" Skimbo
Stick with one formation all year and don't try and change your offense and defensive schemes. Check out more from Skimbo:
2. Chris "Dubby" McFarland
Blitzing from the slot is one of the best ways to generate pressure in the game. Check out more from Dubby:
3. Taylor "Spotmeplzzz" Robertson
Clock management will help you win more games. Check out more from Spotmeplzzz:
4. Derek "DJONES" Jones
Mix up your defensive play calls by utilizing a combination of man-to-man and zone coverages. Check out more from DJONES:
5. Zach "Serious Moe" Lane
Cover 2 zone is a great run defense. Check out more from Serious Moe:
The Final 8 of the 2017 Madden Championship is locked! Who will win $100,000 for first place and claim the title of best Madden NFL 17 competitor in the world? Make sure to watch the live finals this weekend from May 13 – May 14 at 4 PM EST. Tune in at Twitch.tv/Madden and the NFL Network!