Posted December 24th at 12:00am.
He's back…again.
Brett Favre, the Hall of Fame Gunslinger, is making his return to the Madden NFL franchise, this time in Madden Ultimate Team!
Find multiple version of Brett, as well as Solo Challenges that highlight some of the greatest moments of his illustrious career. Favre's return to Madden allows players to rewrite history and take their Ultimate Team all the way.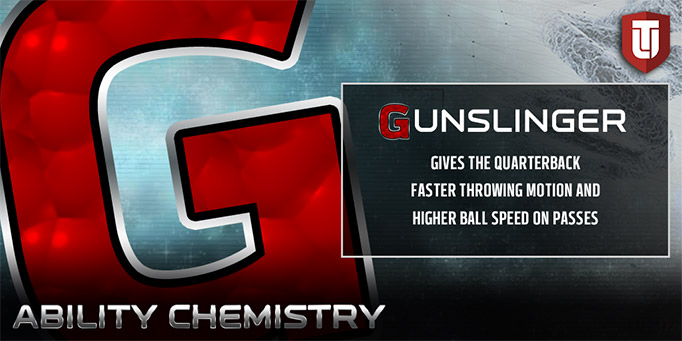 The three-time NFL MVP was known for his quick release, throwing motion, and velocity. Gunslinger Ability Chemistry embodies Favre perfectly and makes a serious impact on the field. (Limited Edition and Master Only)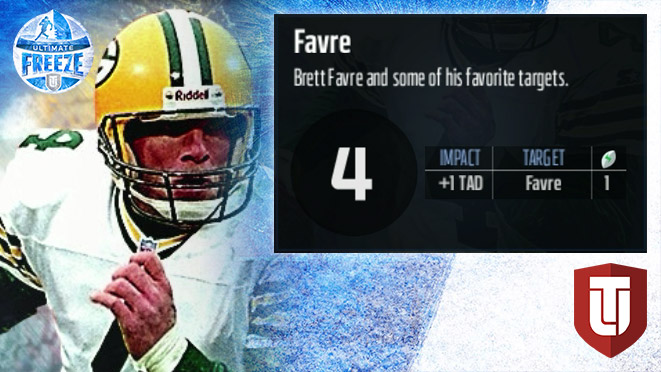 Along with Gunslinger, "4" Chemistry activates when you team Brett up with a few of his favorite targets, including Sterling Sharp and Antonio Freeman. Both players are now available in Madden Ultimate Team.
Log in today to get an 86 OVR BONUS Brett Favre, your key to the first sequence of Favre Frozen Solo Challenges. Complete the first sequence to receive an 89 OVR Brett, then grab some of his best buddies to unlock sequence number two.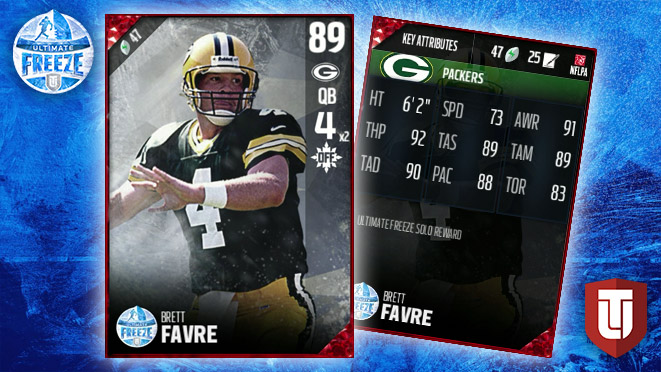 Use Frozen Moments in the Antonio Freeman and Sterling Sharpe Sets to earn an Elite Version of each player and further your push down Favre's Frozen Path and "4" Chemistry activation. Both sets, as well as the 89 OVR Favre, are required to unlock sequence two.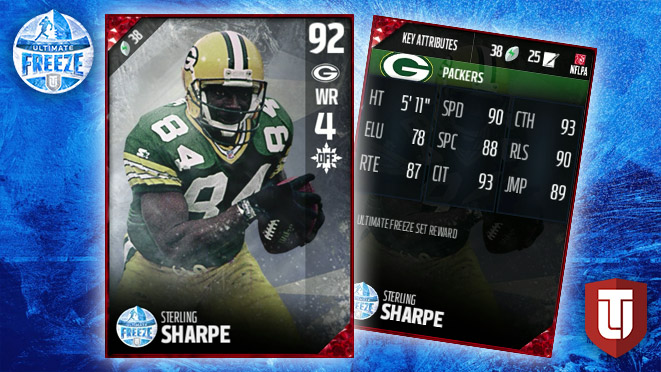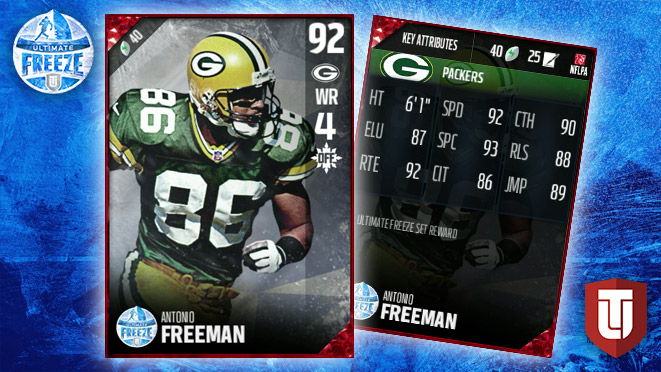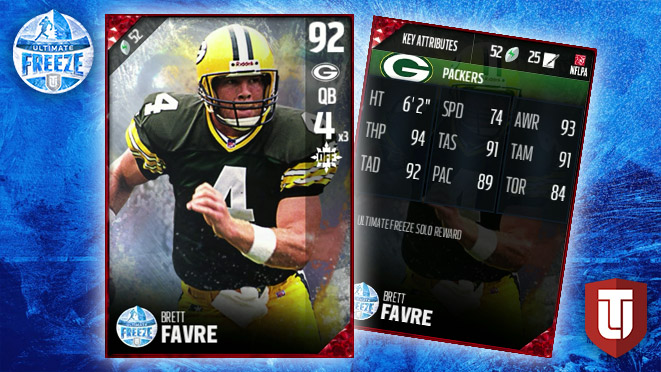 Completing the second Favre Solo Challenge earns players a 92 OVR version of the Gunslinger. Combine this version with both the "4" and Offensive Ultimate Freeze Chemistries to complete the sequence.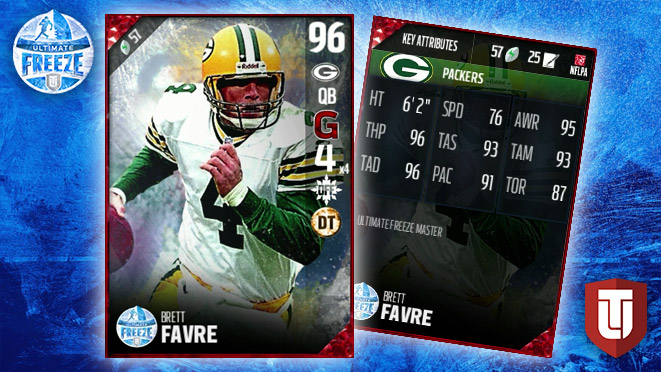 ULTIMATE FAVRE
There are two 96 OVR versions Favre that can earn players the Gunslinger Ability Chemistry!
One version with Deep Threat chemistry is available in packs for a limited time. Follow @EASPORTS_MUT for the exact go-live time.
The other version of 96 OVR Favre is a Master Set Reward, and boasts slightly different ratings compared to the pack version. He can be earned by gathering players, collectibles and completing solo challenges.
Be a part of Brett Favre's latest comeback, and take your Ultimate Team all the way!