Rookie Premiere
Posted May 20th at 3:00pm.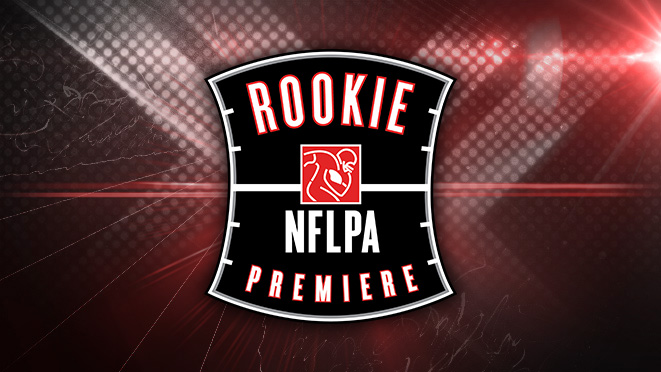 The official NFL Rookie Premiere has come this week and we're introducing you to some of the top elite picks in Madden NFL Mobile by adding new players, collectibles, sets and live events!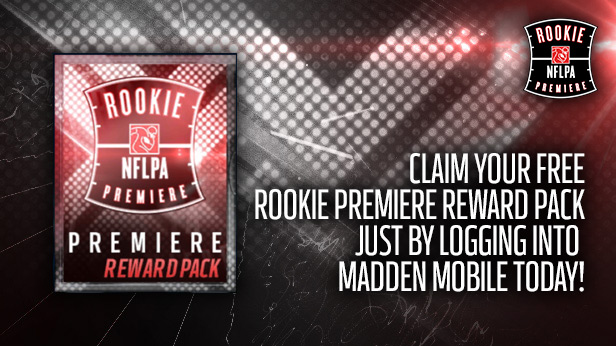 Start off right with your FREE* Rookie Premiere Reward Pack just by signing into Madden NFL Mobile today!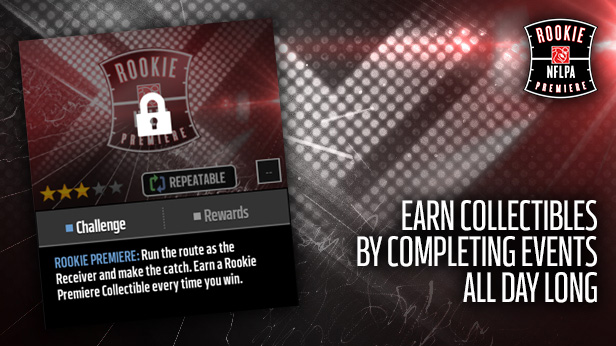 Complete Rookie Premiere Live Events as they unlock throughout the day to receive Rookie Premiere collectibles, good to use in any of several new sets!
Use the collectibles you've earned through live events or found in packs to upgrade towards Rookie Premiere Master Players! Collect any 10 gold Rookie Premiere collectibles to receive an elite Rookie Premiere collectible! Combine any 10 gold collectibles in addition to the 4 specific elite collectibles to receive an elite Rookie Premier player item!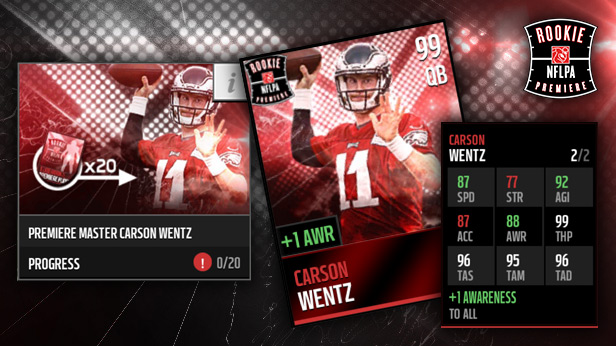 Collect any 20 elite Rookie Premiere player items to unlock your choice of elite Rookie Premiere Master player items! Choose from Carson Wentz, Joey Bosa, Ezekiel Elliott or Jalen Ramsey.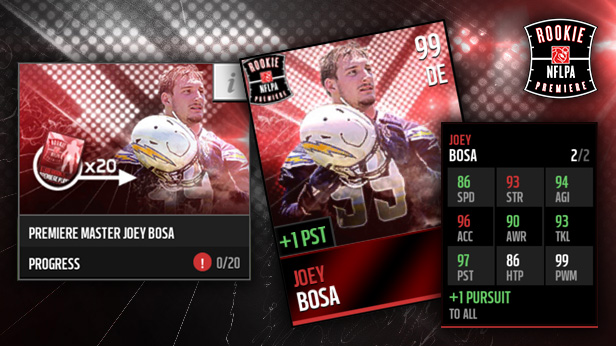 Which Premiere Master player are you hoping to add to your Madden NFL Mobile team? Let us know on Twitter @EAMaddenMobile and follow us for the latest news on content releases and live events coming to the game!
*Network fees may apply