Posted May 6th at 6:00pm.
NFL Draft Week has come and gone and so has an amazing week of exclusive MUT Draft content!
From Orlando to the Windy City, we set up shop on site in Chicago at the NFL Draft and started off with a full day of live streaming on the EA Sports Twitch channel.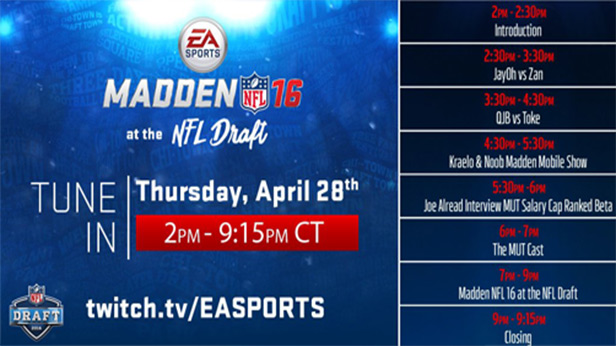 We had two epic Stream Team Coin Up games featuring Jayoh, ToKeNasty, QJB and Zan. The Madden Mobile Live Show, the MUTCast Live from the Draft, and even played a little Madden NFL 16 with the #1 and #2 overall picks themselves, Jared Goff and Carson Wentz!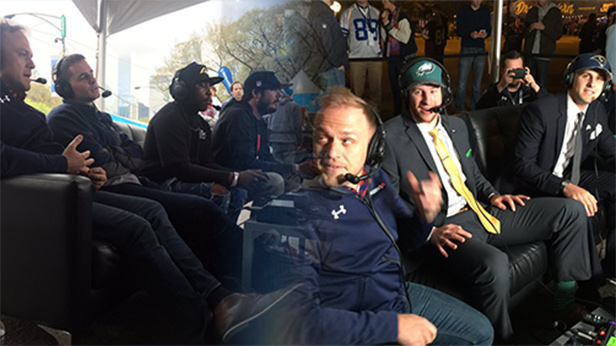 And all the while, our team was hard at work dropping first round Draft Picks into MUT in real time as they were selected by teams and announced by Commissioner Goodell!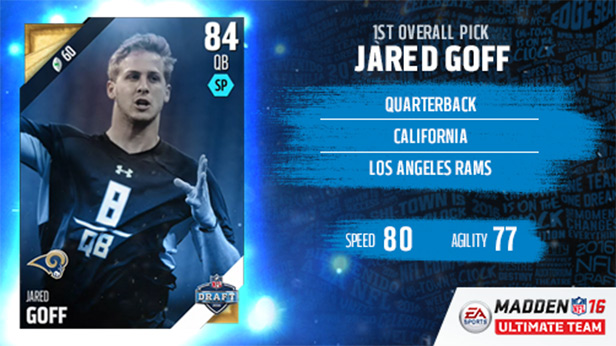 For each first round selection, a gold and an elite player item was put into packs. So as you watched the Draft, you could also pack your favorite team's newly drafted rookie and play with them right away, exclusively in Madden Ultimate Team!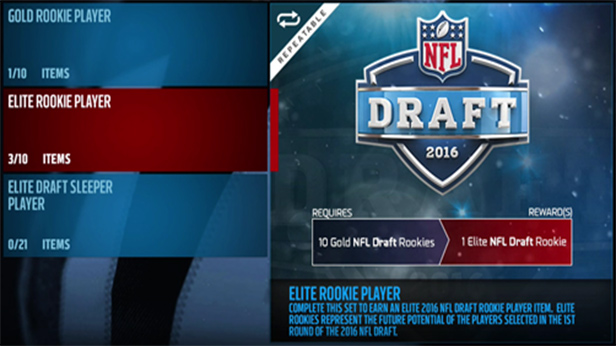 Some Draft sets and bundles were added to MUT to enhance the Draft night experience! Collect ten NFL Draft badges to unlock a gold NFL Draft Rookie! Place ten gold Draft Rookie players into a set to upgrade to an elite first round Draft player item!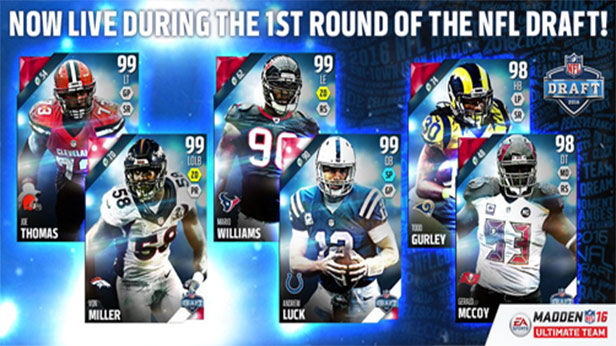 But that wasn't it! We also dropped a selection of limited edition Top Draft Picks who were selected in the first round in years past. Players like Andrew Luck, Joe Thomas and Super Bowl MVP Von Miller!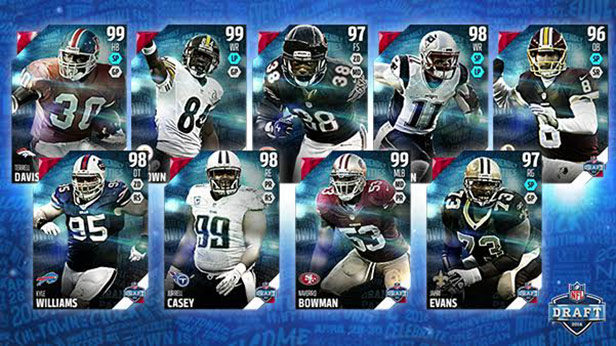 You thought we were done there? Nope! A selection of elite Draft Sleeper players were also added to MUT, commemorating great NFL players who were allowed to slip late in the draft or went undrafted altogether. Complete a set of this year's draft rookie players to unlock an elite Draft Sleeper player!
Thanks to everyone who made this year's MUT Draft a success! Be sure to follow us on Twitter @EASPORTS_MUT for the latest news on upcoming content and events!