Madden Mobile Final Editions
Posted May 10th at 2:00pm.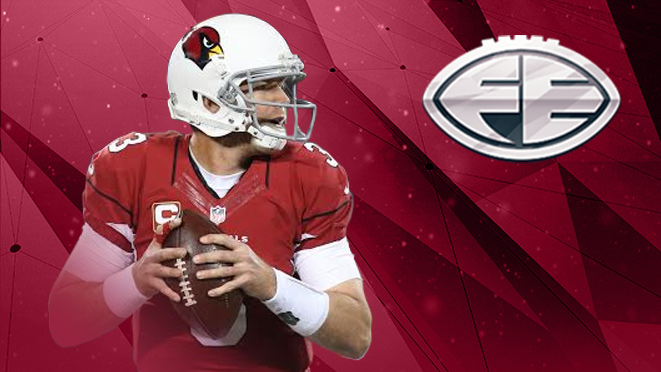 With the beginning of Madden Mobile Season comes Final Editions!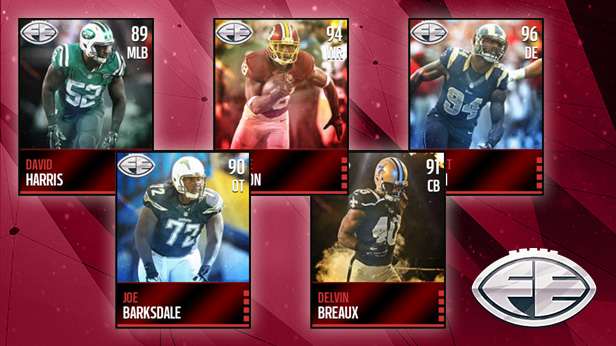 Final Editions are players that may have not received a huge upgrade during the season, but flew under the radar and ended up with great years!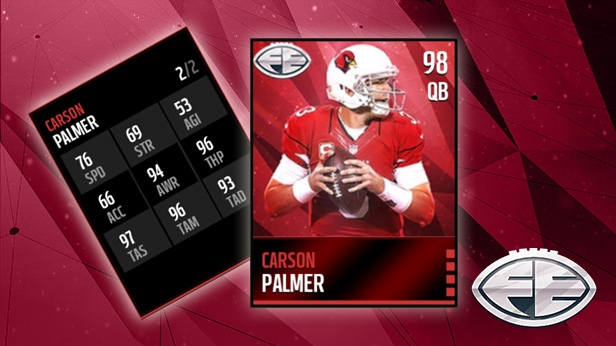 This week's Final Edition Hero is Arizona Cardinals quarterback Carson Palmer! Palmer completed the 2015 season with 342/537 for 4,671 yards and 35 touchdowns, and led the Cardinals to a 13-3 record including a playoff appearance.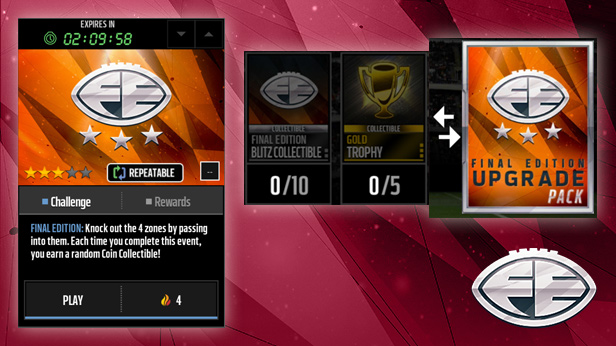 Compete in LIVE Final Edition events to earn Final Edition collectibles and even a chance at player items! Combine gold trophies and event collectibles to receive a Final Edition player upgrade pack!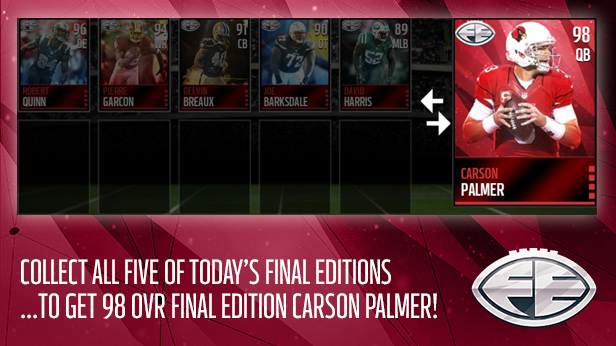 Combine all five of this week's Final Edition players to unlock Carson Palmer!
Stay tuned to us on Twitter @EAMaddenMobile for the latest release news and don't forget to compete in all of today's live events for the best chance at adding Mike Evans to your squad!