Madden Mobile Veteran Players
Posted May 12th at 6:00pm.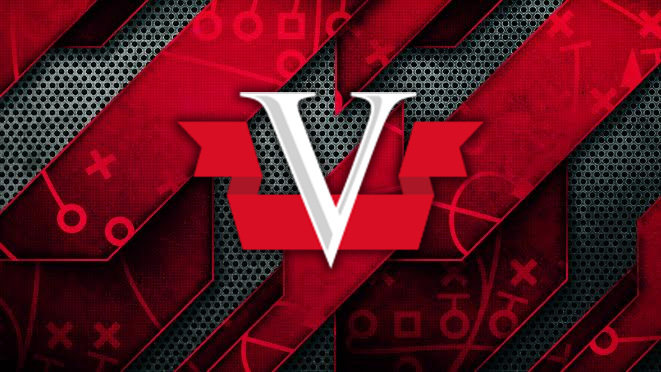 Veteran Players are available now in Madden Mobile! These elite players over 30 years old provide wisdom and experience to those around them. Add them to your squad to get an additional XP boost from the Madden Mobile games and challenges you play!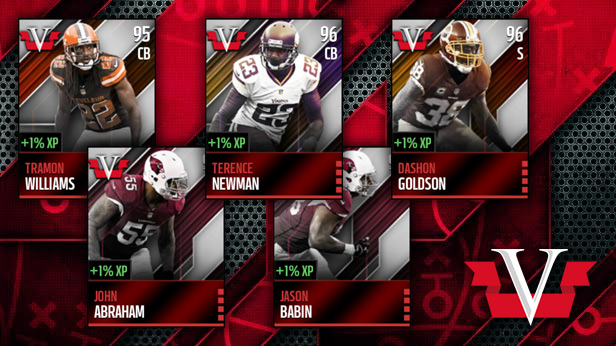 With Veteran Player items come Veteran Live Events! Complete Veterans Live Event challenges in Madden Mobile all day to have a crack at pulling a Veteran Player item or a Veterans Collectible!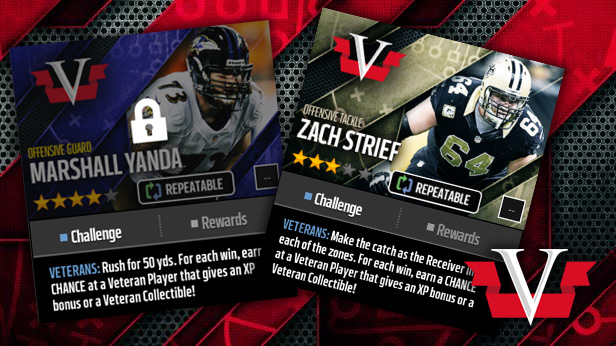 Place 20 Veterans Collectibles plus 5 Gold Trophies into the elite upgrade set and unlock an Elite Veterans Player Item!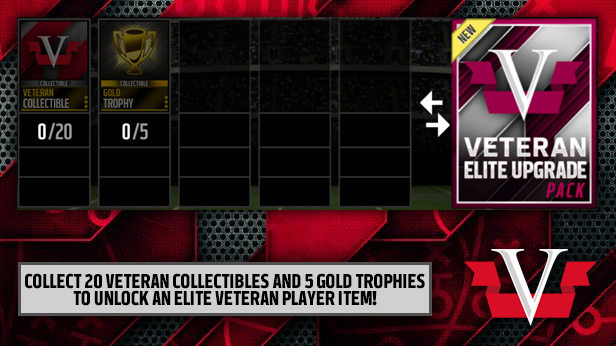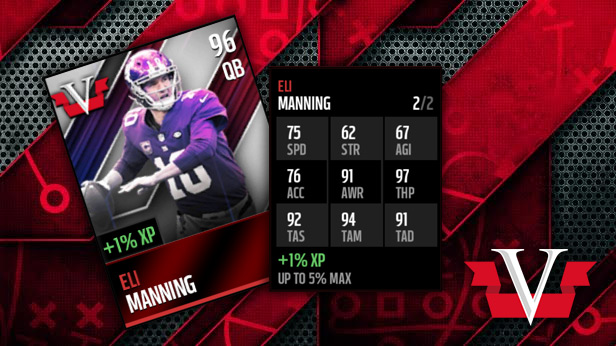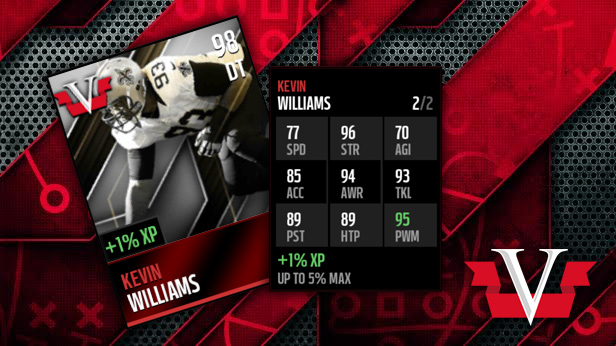 Which of these seasoned individuals will be leading the way on your Madden Mobile team? Drop us a line on Twitter @EAMaddenMobile and let us know!