Trophy Winners Live Events
Posted May 18th at 4:00pm.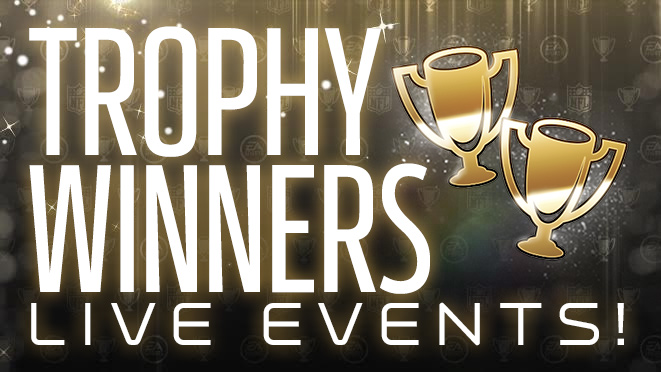 Are you just one or two trophies away from unlocking some upgrades, or do you like to stock up on collectibles for upcoming sets? Here's your chance!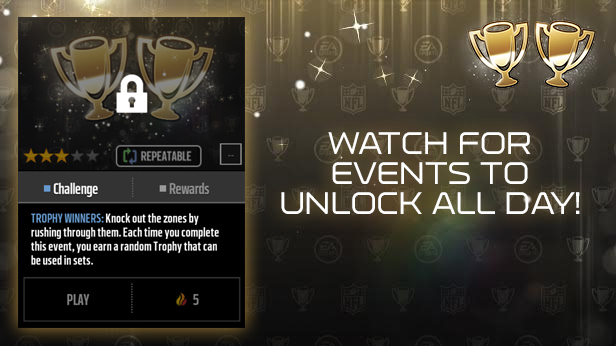 Trophy Winners Live Events are added to Madden NFL Mobile today! Complete the challenges as they unlock throughout the day to receive a pack containing a random trophy for you to use in sets.
And as always be sure to follow us on Twitter @EAMaddenMobile for the latest news on content and live events!