Posted May 17th at 1:00pm.
Season Score 2.0
Madden NFL Mobile will be starting a new season, just like the NFL does every year. This means everyone's teams will be reset to create a level playing field for the new season – similar to the Pros – where everyone has a fresh shot at dominance.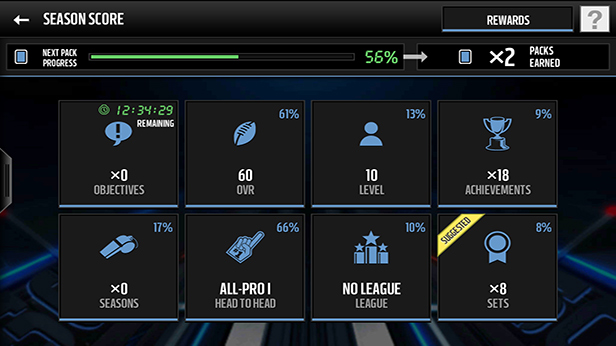 The new season will introduce new features, updated players and additional new content for everyone to enjoy.
Madden NFL Mobile's Season Score is BACK, and tomorrow you'll have a chance to start grinding to get a head start for the next season of Madden NFL Mobile! The new season starts August 16th, 2016.
Beginning Tuesday, May 17th 2016 you'll be able to log into Madden NFL Mobile and find Season Score menus! You'll be able to tally scores based off of 8 categories: Team Overall, Player Level, Season Competitions, Head to Head Rank, League Participation, Sets Completed, Achievements and Objectives.
In each of these categories you'll have a running "score" that raises as you achieve certain milestones in each of these areas. On top of that, new daily objectives will be added throughout the rest of the season for extra bonuses. Everything you have done in the game through this point counts towards your Season Score.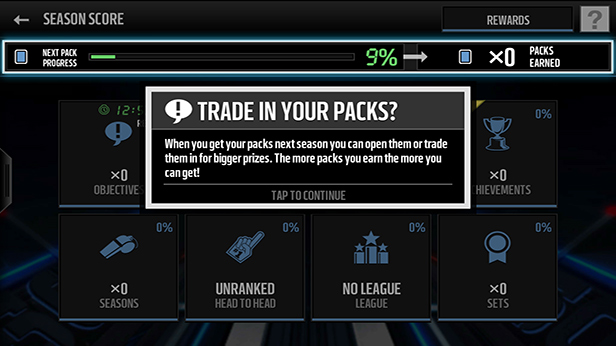 Players building up their Season Score will be rewarded with packs at the start of the new season which will give their player squads an immediate boost. Packs are exclusively earned through Season Score, and the more you play the more you can earn in preparation for the new season.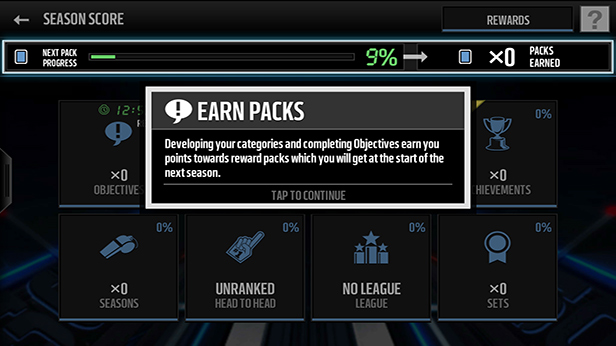 In addition to Season Score, Legacy Teams are also returning. On Sunday, August 14th, 2016 whatever players you have on your Madden NFL Mobile starting roster will be "LOCKED-IN" as your new Legacy Team. You'll be able to take this team to the field in special events and challenges after the new season starts.
Some important things to note about the upcoming new season
Madden Cash rolls over to the new season
Season Score Reward Packs roll over to the New Season
Coins, Items, Head to Head rank, Season completed, Level and Achievements will all be reset for a fresh new season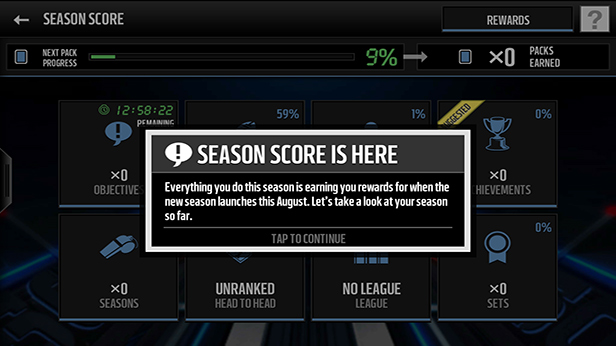 This year Madden NFL Mobile starts the reward train even earlier and gives you a chance to take next Seasons game to a new level! For some Madden NFL Mobile Season Score 2.0 FAQ's Visit.