Madden Mobile Free Agent
Posted May 11th at 6:00pm.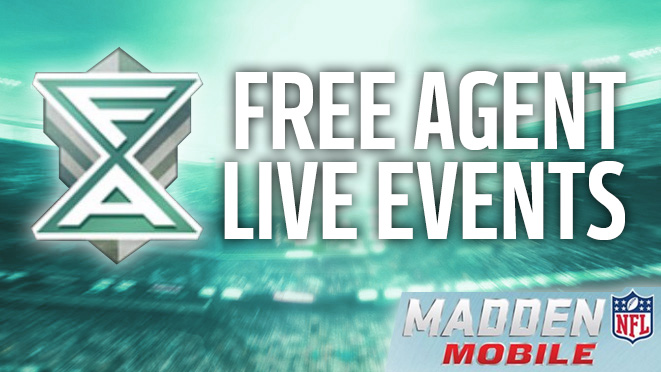 It's the NFL Offseason which means that it's time for Free Agent Live Events in Madden Mobile!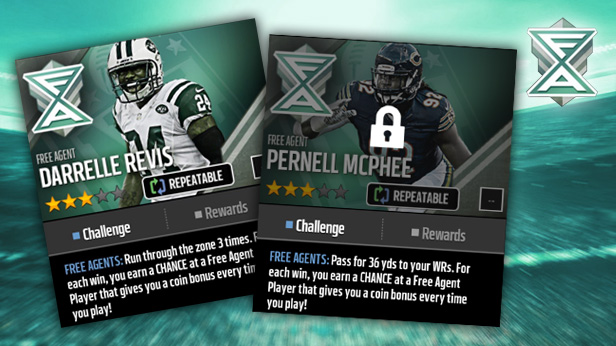 Throughout the day Free Agent Live Events will unlock. Completing the event gives you a shot at pulling a Free Agent player item, which increases the amount of coins earned from challenges and events if they are playing on your team.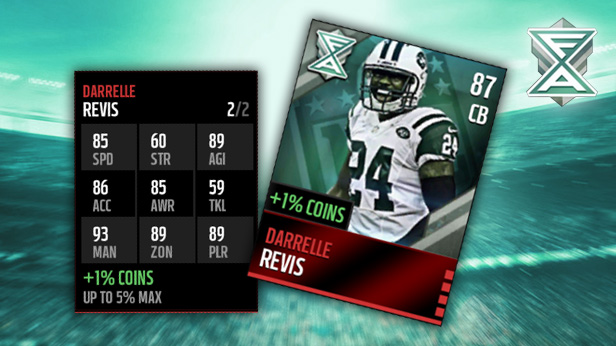 Watch for your chance to add one of these coin-boosting players to your squad all day! And don't forget to follow us on Twitter @EAMaddenMobile for the latest news on Events and Releases!