Madden Ultimate Team 17 Top 5's
Posted August 16th at 1:00pm.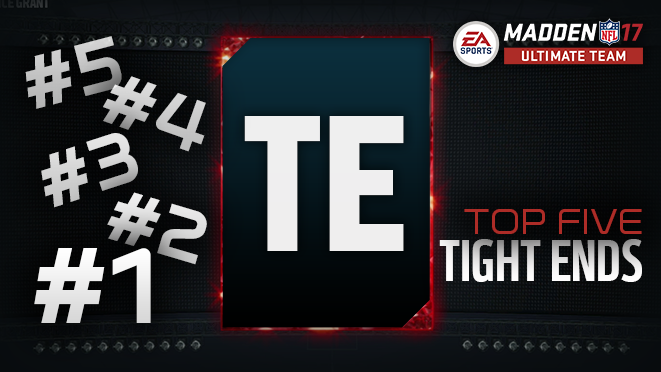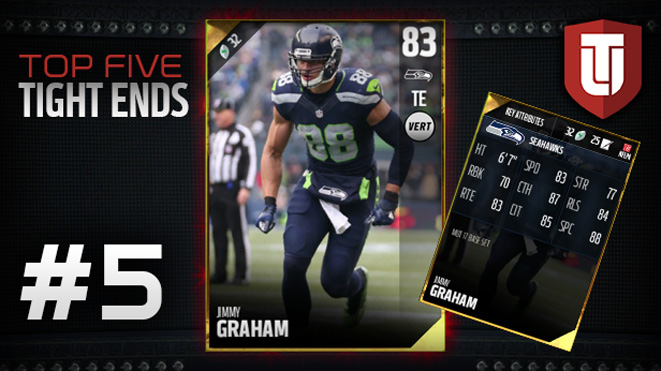 Jimmy Graham - TE, Seahawks - A 3-time Pro Bowler, Jimmy Graham recorded 48 receptions for 605 yards and 2 touchdowns in the 11 games her started in the 2015 season.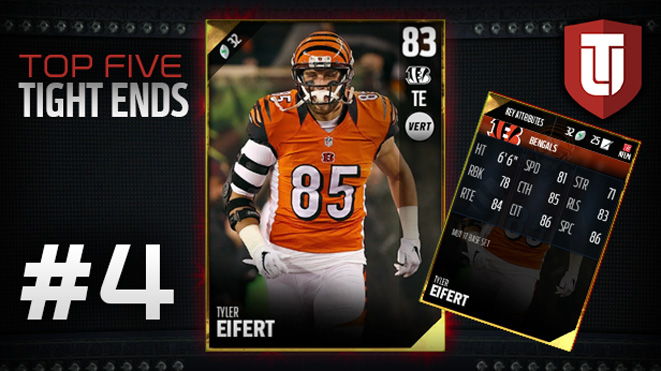 Tyler Eifert - TE, Bengals - Eifert had a breakout year in the 2015 season, recording 13 TD receptions in 13 games and setting the Bengals franchise record for TDs by a tight end in a single season. He was also selected to his first Pro Bowl.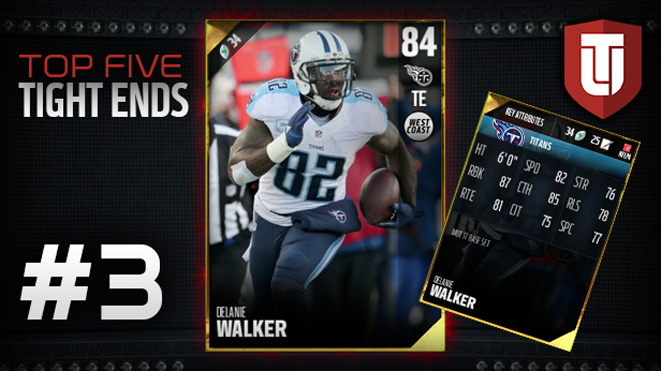 Delanie Walker - TE, Titans - Delanie Walker shattered the Titans' franchise tight end records in the 2015 season, including the single season receiving yards record (1,088). He led the league in receptions by a tight end and was selected to the 2015 Pro Bowl.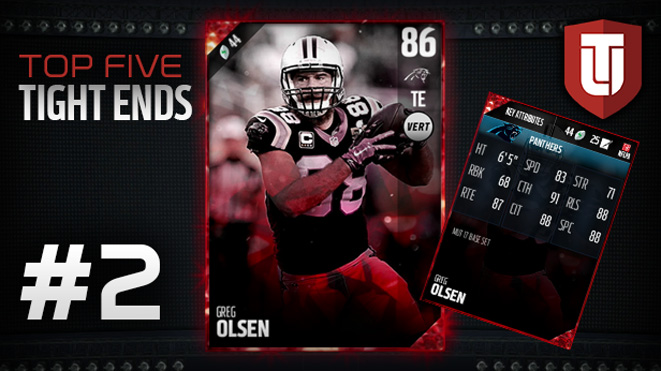 Greg Olsen - TE, Panthers - During the 2015 season Olsen set Panthers records for career receiving yards and receptions for a tight end. He finished the 2015 regular season with 77 receptions with 1,104 yards and 7 touchdowns, and was selected for his second consecutive Pro Bowl.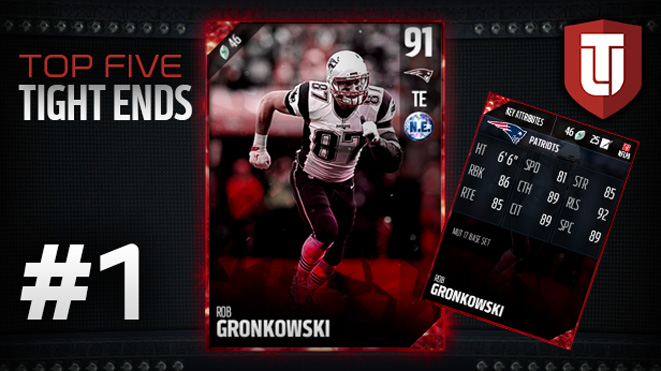 Rob Gronkowski - TE, Patriots - This year's Madden NFL cover athlete, Rob Gronkowski is the undisputed number one at tight end in the NFL. He finished the 2015 season with 72 receptions for 1,176 yards and 11 touchdowns, and was selected to his fourth consecutive Pro Bowl.