Posted August 6th at 4:00pm.
Madden Ultimate Team, or "MUT" as it's known to its players, puts together some of the most fun and addictive features of video gaming and football. If you have ever dreamed of throwing a Hail Mary from today's best quarterbacks to the NFL's greatest receivers of the past, or fantasized of having NFL Legends like Deion Sanders or Ronnie Lott line up in your secondary, Madden Ultimate Team is the Madden experience you're looking for.
Do you like Fantasy Football and the idea of building a winning team? Do you like opening packs of items to accelerate your line up, use a live auction house to buy and sell your items for in game currency, or even collect your items in sets for more players, packs, or in-game currency? MUT has all of these things and more!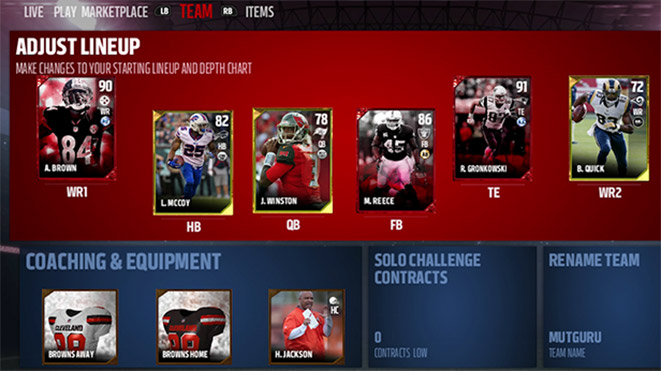 Madden Ultimate Team is packed with sets, solo challenges, and a complete multiplayer H2H Events mode which lets players challenge their friends' Ultimate Team for ultimate bragging rights! Ultimate Team also provides live content to keep things fresh. With Madden Ultimate Team, the football season never ends.
Solo Challenges, the most played game type in Madden, have been improved. Last year we added dynamic start conditions where you could start in the middle of a game or late in a game. This year we are adding dynamic end conditions as well as bonus goals that can grant rewards. So if a challenge has an end condition of scoring a rushing touchdown, as soon as you do that as a player, the challenge ends make solo challenges a quicker more exciting experience!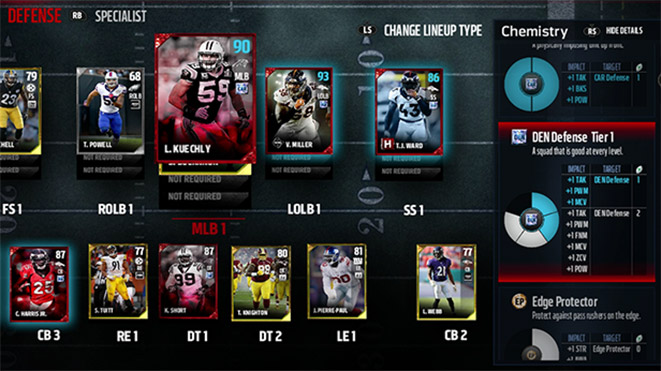 Chemistry is back and has been completely remade. It's much more flexible and dynamic than in the past or in comparison with last season's Style. Chemistry rating boosts appears in blue on the lineup screen and in detail on the back of each item. The requirements to activate each Chemistry and Chemistry rating bonuses are also much more flexible than past iterations. So for instance, a simple run block Chemistry might require 2 linemen with that Chemistry to activate and give a bonus to their strength; but a deeper "Legion of Boom" Chemistry will require specific player from the Seattle Seahawks defense to activate even MORE dynamic rating boosts. Visit for more on Chemistry in Madden Ultimate Team.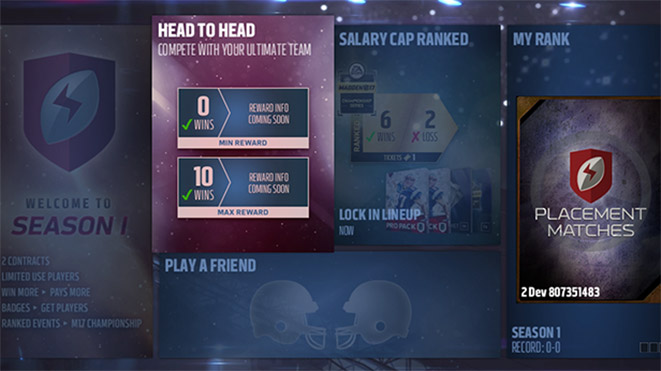 H2H Unlimited Events has replaced H2H Seasons in Madden Ultimate Team. This will be the place to go when you want to play against another human opponent with anyone in your lineup with no restrictions. Playing in H2H Unlimited Events does put you in MUT's Event structure but does not cost a ticket to play. The Event structure for H2H Unlimited Events does vary from Draft Champions Ranked and Salary Cap Ranked as you will have the opportunity to earn 10 wins before reaching 2 losses.
H2H Unlimited Events also comes with a new leaderboard that takes a more competitive rank approach instead of how many coins you have earned in the mode. Additionally, the leaderboard displays what tier (Rookie 1st String, Pro 2nd String, etc.) you are in based on your performance. Lastly, by utilizing our Event structure we get vastly improved matchmaking. For all of these reasons, we're excited with the changes coming in Madden NFL 17!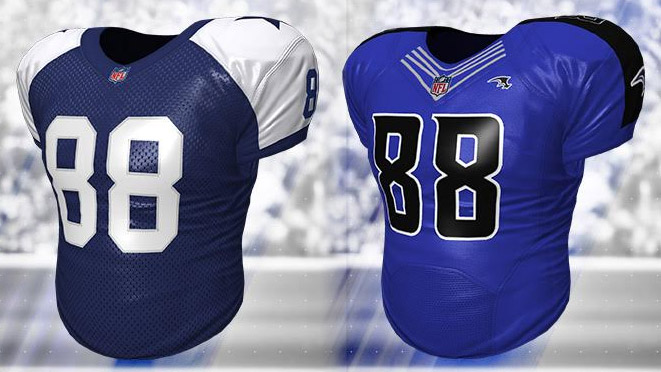 Alternate Uniforms return to MUT better than ever, including rarely seen CFM relocation uniforms. This changes MUT from having only the base NFL uniforms to choose from, and vastly expands options available for players to customize their teams.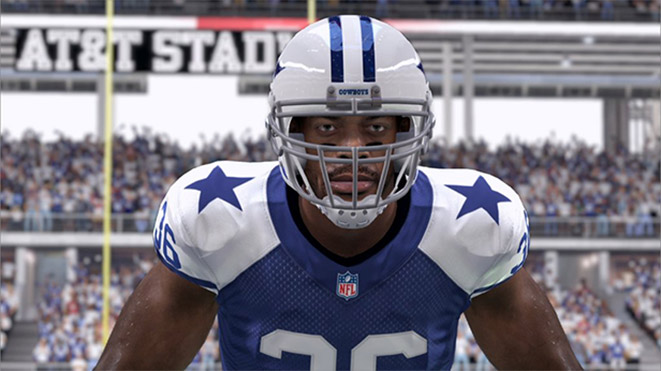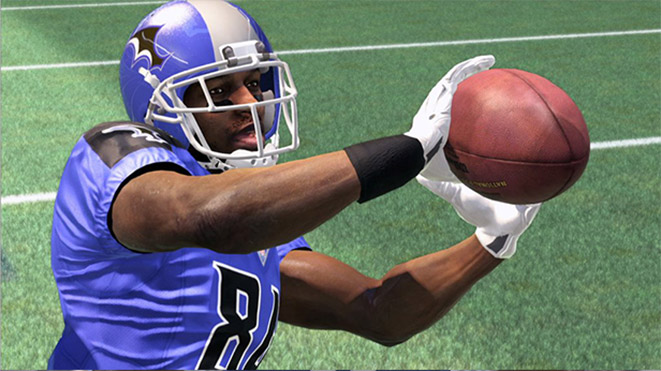 Trade Block has returned fully intact to trade items with your friends. A community favorite is back!
A new Message of the Day will keep you up to date in game on all the happenings in Madden Ultimate Team but tune to @easports_mut for even more Madden Ultimate Team News!