Madden Mobile Ultimate Freeze 2016 - EA SPORTS
Posted December 25th at 9:00am.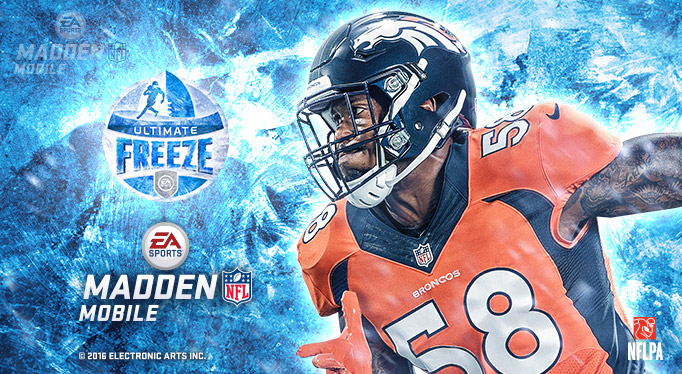 It's the time of year where a chilly air blasts through Madden NFL Mobile. It's time for Ultimate Freeze.

What does this year's program have in store for you? Well let's get right to it. Brett Favre returns to the field in Ultimate Freeze. Yes the legendary QB is our Ultimate Freeze Master. Which means you're tasked with taking on Brett. But to get to him…you'll have to climb Mt. Madden.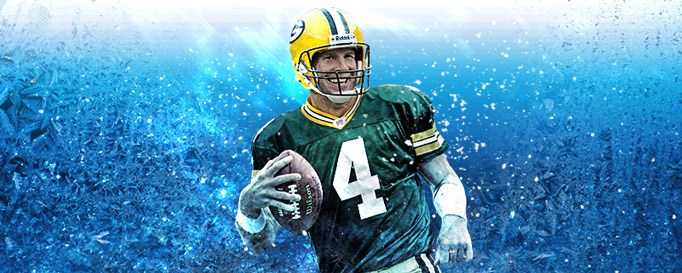 From December 24th-25th, you'll be tasked with climbing Mt. Madden. The journey begins at the base, we're you'll have to choose your path. Each path has a different color – red for Offense, green for Defense and gray for Special Teams. The further up you go, the more difficult the challenge gets. The final challenge won't cost you stamina, but may cost you your cool. Once you get to the Summit – a matchup with Brett Favre awaits.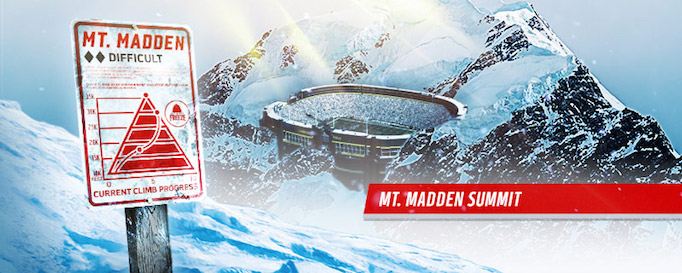 Here's what else you need to know about this year's program:
Special Frozen Blitz Events that provide an opportunity at earning Ultimate Freeze Players and chances at "snowflakes".
Our Countdown to Christmas Event where the rewards get better and better the closer we get to Christmas.
Ultimate Freeze Achievements - Complete challenges with Ultimate Freeze Players for snowflakes collectibles to earn even more players.
Make it snow in Madden NFL Mobile! Earn snowflake collectibles through achievements, live events and sets.
It's "Prime Time" 40+ New Program Players including Deion Sanders.
32 New Team Snowflake Collectibles usable in Quick Freeze and Flurry Sets.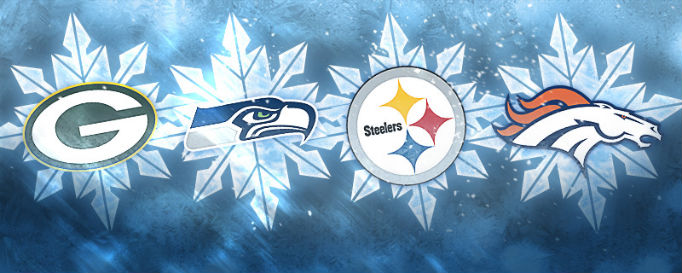 New Sets Including:
Quick Freeze
Flurry
Gold Out of Position
Elite Out of Position
Packers Defensive Unit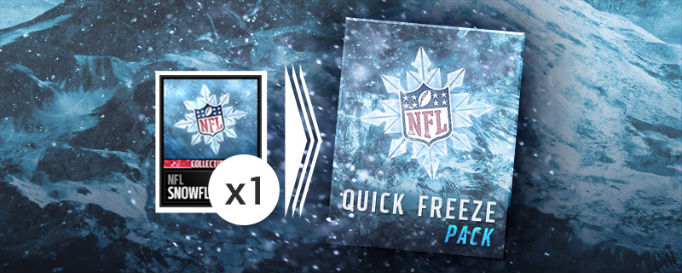 Other Holiday Presents and Surprises may be found in Ultimate Freeze, but you'll have to keep checking daily for updates.
Tis the Reasons For Playing
It's not like you need more reasons to play, but Madden NFL Mobile is even better come the holidays. Here are a couple:
Mandatory holiday party? No worries, Madden NFL Mobile to the rescue.
You'll need something to do while waiting in line for that gift you should have bought weeks ago
We've got more reasons to pick up your phone.
But…you'll have to follow us on the Madden NFL Mobile Facebook & Twitter to see them all.