Madden NFL 17 Title Update
Posted December 13th at 2:00pm.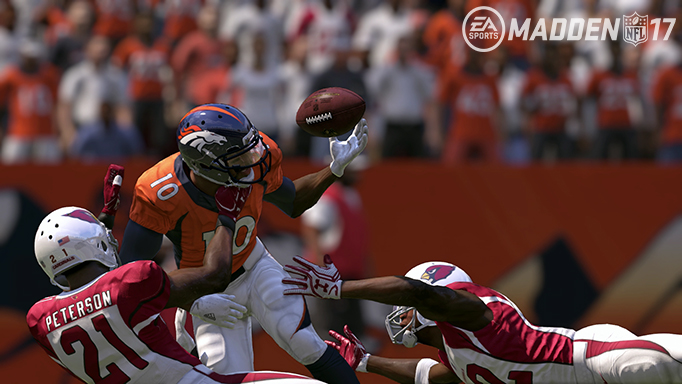 Hey Madden Fans. We on the Madden Team all have our collective 4's in the air as we near the end of 2016. But there's still time for one more Mini-Title Update, here are the details:
Addressed a gameplay issue where a receiver who was hot routed would switch back to his previous assignment if he was motioned and not fully set.
Addressed a gameplay issue where the QB would freeze after hot routing a running back and motioning him out before he became fully set.
Various upgrades to improve the Madden Ultimate Team Holiday experience.
Enhanced preparations to help deal with the upcoming Freeze.
---
Madden NFL 17 is available now – Buy your copy today!
Never miss a beat, make sure to follow us on Facebook and Twitter.