Madden NFL 17 Roster Update : Week 3
Posted September 22nd at 5:00pm.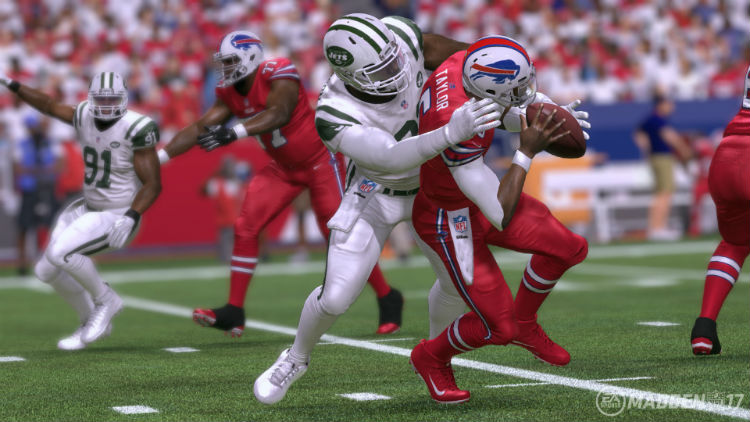 Week 2 saw some of the league's best players fall out of the illustrious 90's club. It also saw the introduction of Color Rush!

Russell Wilson falls 2 OVR to a 89 OVR after not putting up a touchdown against the LA Rams. He completed 62.9% of his passes and threw for 254 total yards passing with a 84.7 QB rating. Wilson banged up his ankle during week 1 against the Miami Dolphins.
Derrelle Revis struggled once again during week 2 as he was left on a island to defend one of the leagues fastest WR's Marquise Goodwin. Revis falls 2 OVR to a 89 OVR and will have to play catch up to get back into the 90's club.
Muhammad Wilkerson was all over the field for the Jets during the week 2 matchup against the Buffalo Bills and saw his OVR increase +2 to a 91 OVR. He played a key role in stopping the Bills on a 4th and inches situation that helped the Jets get there first win of the season.

Trending Up
Trending Down
---
IN-GAME SCREENSHOTS ARE FROM XBOX ONE AND PLAYSTATION®4.