Madden NFL 17 Roster Update - Week 13
Posted December 8th at 5:00pm.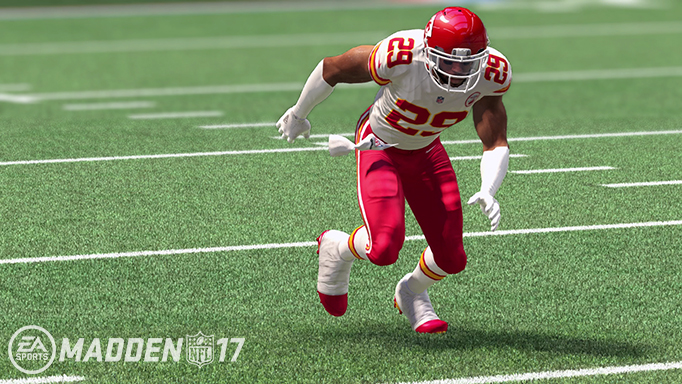 Chiefs Superstar Free Safety is undoubtedly one of the biggest movers of the week as his rating is up +2 to a 93 OVR. After the Chiefs late-game 29-28 win against the Atlanta Falcons. Eric Berry became the first defensive player this season to score 2 defensive touchdowns.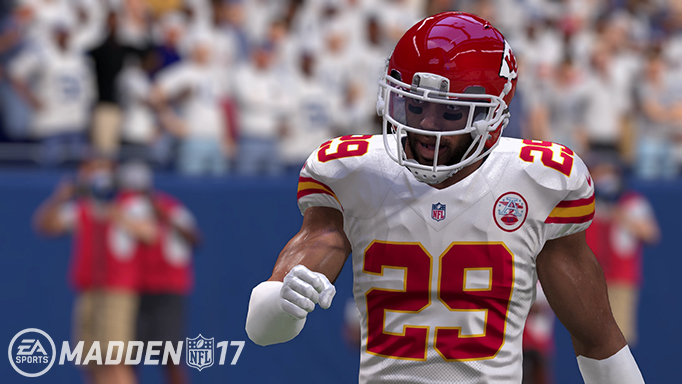 A sleeper who improved this week is Colts TE, Dwayne Allen (+2 to an 80 OVR). Following the Colts 41-10 blowout win against the Jets. Allen collected 4 receptions for 72 yards with 3 touchdowns. Making him even more dependable as a route running TE, with improvements to catching, awareness and route running.
On a downward trend, Broncos FS T.J. Ward dropped -3 to an 83 OVR. Despite Ward leading the entire Broncos defense in tackles. Ward's man, zone & press coverage skills have decreased.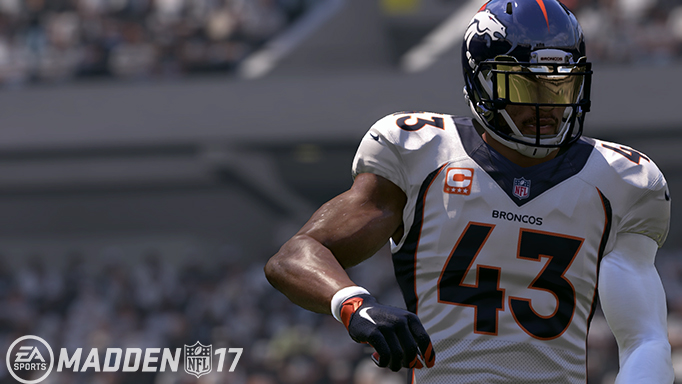 ---
IN-GAME SCREENSHOTS ARE FROM XBOX ONE AND PLAYSTATION®4.