Top 5 Tight Ends in Madden NFL 17
Posted July 26th at 11:00am.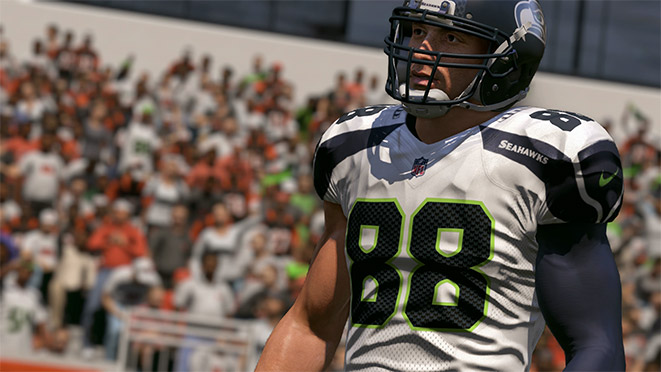 NFL teams around the league are having difficulty defending the versatility of tight ends. Tight ends are faster, stronger, and quicker than ever before.
Check out the top-rated ends in Madden NFL 17.
The Madden NFL 17 cover athlete doesn't disappoint with what he brings to the table this year. He excels in all areas of the game. With 88 strength rating and 91 run blocking he is an extension of the offensive line in the run game. Look to Gronk in big game situations with his 98 catch in traffic and 94 spectacular catch rating.
---
Olsen had a break out year for the Panthers last season and was Cam Newton's go to target. Get him the ball in 1v1 situations where he can dominate with his size and 90 spectacular catch rating. With 92 route running Olsen is one of the better route runners at his position so look to get him the ball on quick slants over the middle of the field.

---
Walker had a career year last season for the Titans and showed he can be more than just a blocking tight end. With 85 speed he can out run most linebackers on the field. His 91 run block makes him one of the most versatile tight ends in the game.

---
Take advantage of Eiferts' size by targeting him in the red zone. At 6'6 he should win most 1v1 situations with 89 spectacular catch and 88 catch in traffic.
---
Graham excels in the pass game, so get him the ball early and frequently. He is often the tallest player on the field so take advantage of his height and 91 jump rating by delivering high point passes downfield.

---
IN-GAME SCREENSHOTS ARE FROM XBOX ONE AND PLAYSTATION®4.