Top 5 Middle Linebackers in Madden NFL 17
Posted July 29th at 11:00am.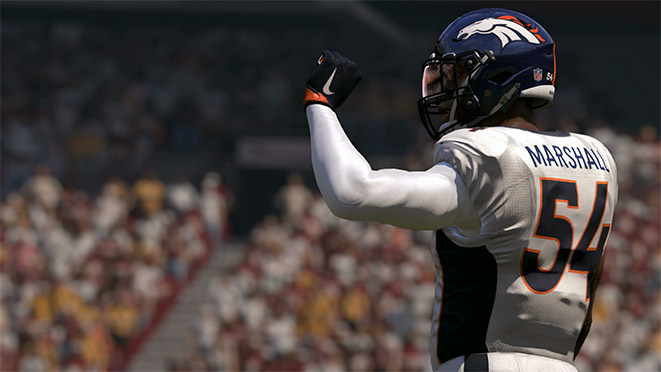 They're called the quarterbacks of the defense and for good reason.
Here are the top-rated middle linebackers in Madden NFL 17.
Kuechly is the stereotypical linebacker and the leagues premiere defender in the box. He excels in every aspect of the game. His 86 speed ranks him near the tops in the league, while his coverage skills aren't even close to being matched by another linebacker in the game.
---
Marshall came onto the scene last season for the Super Bowl winning Broncos as a defender that can play sideline to sideline in coverage. His 85 speed allows him to matchup against most tight ends and half backs in the game.
---
Johnson rounds out the Chiefs trio of all-pro linebackers. He plays more of a coverage roll and will be called upon to defend tight ends in the seam.
---
Wagner ranks among the fastest linebackers in the game. His 88 speed is faster than most tight ends on the field and occasionally opposing half backs. Utilize his speed by matching him up in man to man situations and let his athleticism do the rest.
---
Collins is one of the league's best in terms of pure coverage ability. His 6'3" frame and 85 speed allow him to match up in man to man situations against opposing tight ends and half backs out of the backfield. He also has the rare ability to rush the passer with 93 power move.

---
IN-GAME SCREENSHOTS ARE FROM XBOX ONE AND PLAYSTATION®4.