Top 5 Defensive Tackles in Madden NFL 17
Posted July 25th at 11:00am.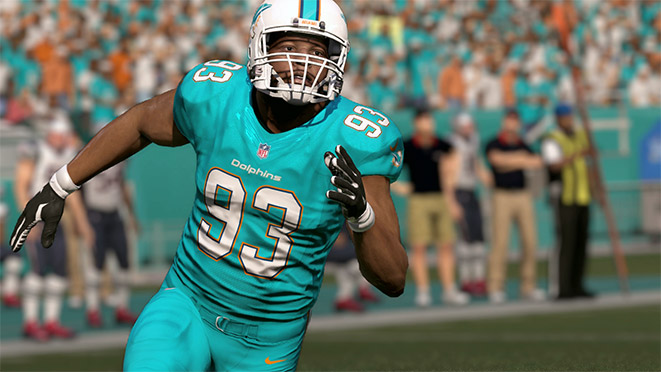 Defensive Tackles play a vital role in the success of defenses around the league. They have the ability to disrupt the run game and pressure quarterbacks up the middle of the field on a every down basis.
Here are the top-rated defensive tackles in Madden NFL 17.
Donald is the only defensive tackle in Madden NFL 17 with 90+ acceleration. His ability to rush the passer from the interior of the defensive line can change the course of games. He is the ultimate disrupter and is tops in the league at his position with 83 speed.
---
Atkins has been the cornerstone of the Bengals defensive line for multiple seasons and looks to anchor it again in Madden NFL 17. Much like the #1 defender on this list, Atkins has the ability to take over games with his ability to get after the quarterback from the interior of the defense.
---
Cox has a career year last season and looks to continue having success for the Eagles in Madden NFL 17. He has the size and speed to play at all positions on the defensive line. Look to move him to defensive end in pass rushing situations.
---
In almost every matchup Suh will have the strength advantage over his opponent. Utilize him as the anchor of your run defense as most offensive linemen won't get the push upfield needed to dominate in the run game. His 98 strength is tops in the league for defensive tackles.
---
Short played a big roll in the success the Panthers had last season. He is a pure defensive tackle in that his game excels in clogging up the interior of the field with his strength and ability to chase down ball carriers.

---
IN-GAME SCREENSHOTS ARE FROM XBOX ONE AND PLAYSTATION®4.