Game Changers Mobile
Posted May 24th at 3:00pm.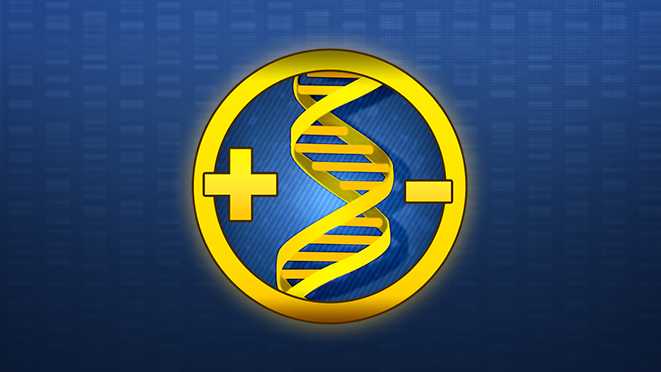 You can take your Madden NFL Mobile team to the next level with these Game Changer player items, available now!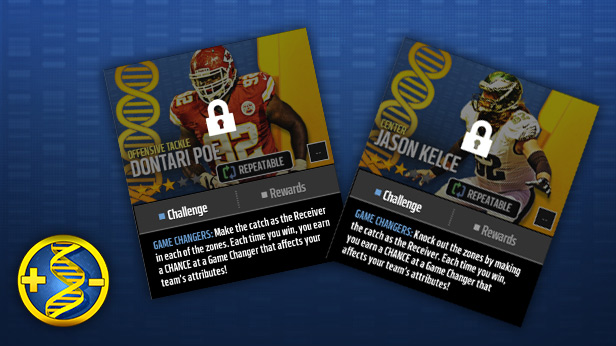 Complete Game Changer Live Events all day for your chance at packing a unique high-rated elite player item that adds an additional team-wide boost to specific attributes!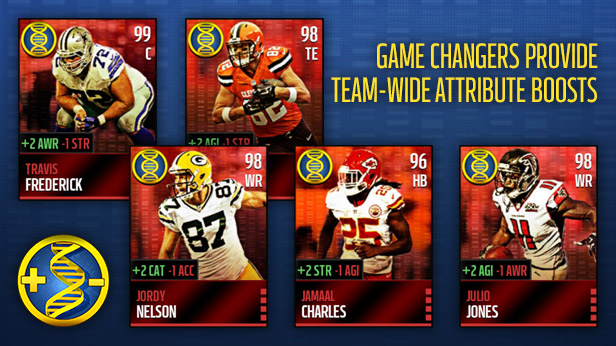 A selection of players from both sides of the ball gives you the power to choose what attributes you want to focus on upgrading squad-wide!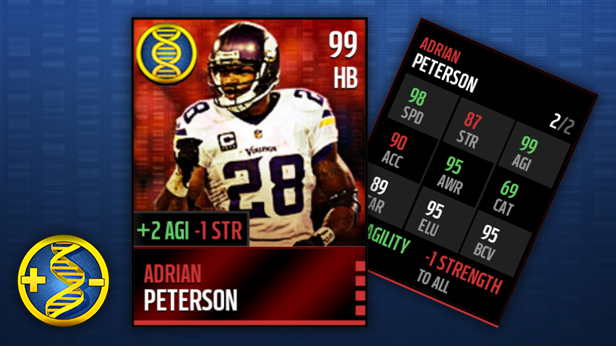 But there is a catch! For every attribute boost a Game Changer gives to your team, he also takes away an attribute point from another.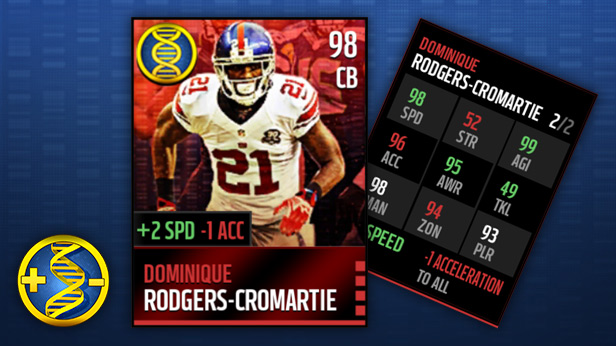 What are you waiting for? Hop into Madden NFL Mobile and complete the Game Changer Live Events before they're gone! Follow us on Twitter @EAMaddenMobile for the latest news on live events and new content drops!