Draft Champions Ranked Season 2 Update
Posted March 16th at 3:00pm.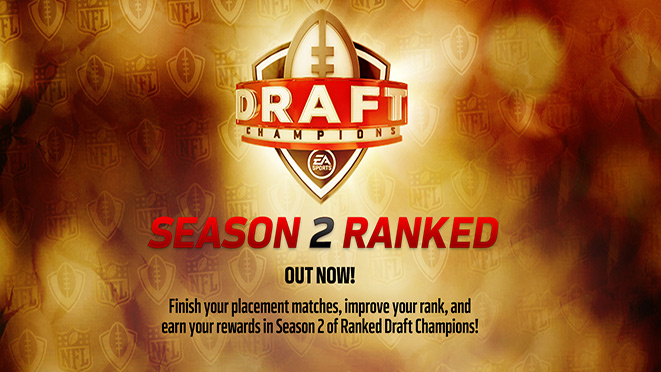 What's up Madden gamers. We're back with updated rankings for Draft Champions Ranked as get ready for Season 2 - as well as some information about upcoming tournaments.
Season 2 will culminate in online tournament for each platform. Digital prizes will be awarded to all, but the top 2 from each platform (4 total) will earn paid travel and accommodations to our next live invitational (at a date TBD).
We will invite the top 64 players to an online playoff (from each platform). Formats will be single elimination and group stage. We will share more information regarding dates and timing in the near future.
For more updates and info on Draft Champions Ranked Season 2, be sure to check this out: