All-Rookie Live Events
Posted May 4th at 7:00pm.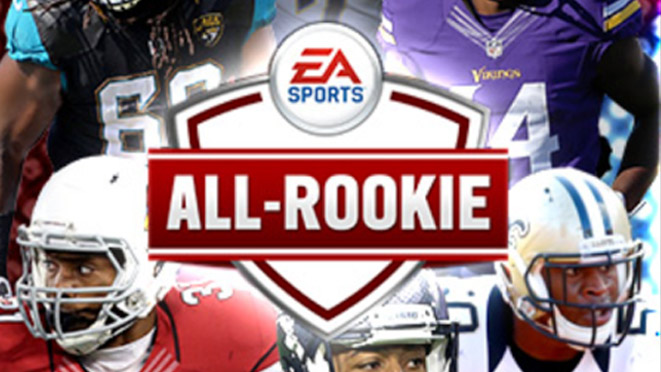 The All-Rookie program is a showcase of the best rookies from the 2015 season.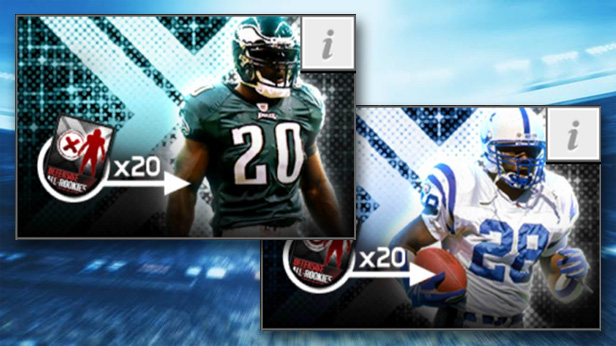 Here's another chance for you to earn All-Rookie collectibles that can be used toward All-Rookie player sets.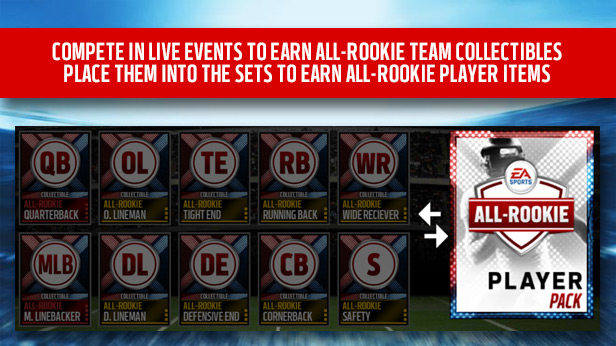 All-Rookie player items can also be used toward unlocking the All-Rookie Captain player items, Marshall Faulk and Brian Dawkins!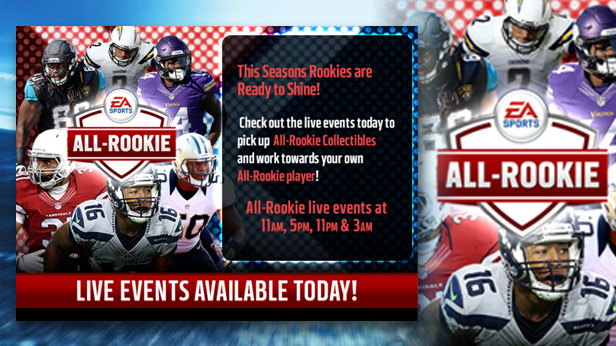 Live Events will happen today at 11am, 5pm, 11pm and again at 3am. If you miss your shot today, don't worry! All-Rookie Live Events will return every Monday and Wednesday! Follow us on Twitter @EAMaddenMobile for the latest news and releases.