Posted April 30th at 6:15pm.
Jameis Winston and Marcus Mariota are the most talked-about names in the 2015 NFL Draft. Both arrive after outstanding college careers, and have the pedigree to turn around an NFL franchise.
Winston and Mariota are not attending the draft in Chicago, but EA SPORTS had exclusive access to both rising stars.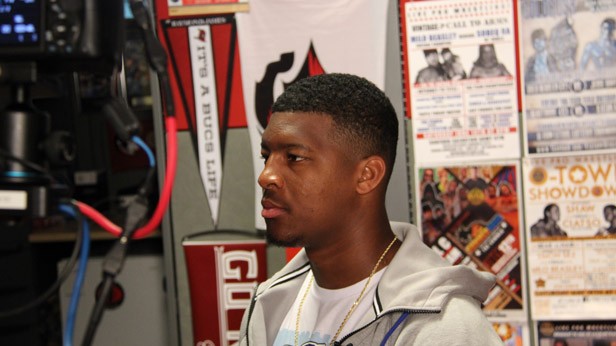 JAMEIS WINSTON, FLORIDA STATE SEMINOLES
Winston won the Heisman Trophy in 2013 and led his Florida State Seminoles to victory in the 2014 BCS National Championship game.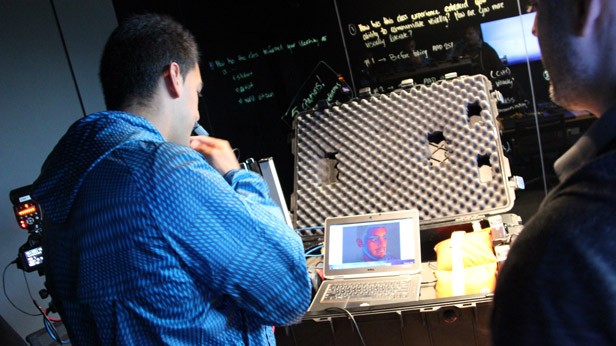 MARCUS MARIOTA, OREGON DUCKS
Mariota won the Heisman Trophy in 2014 and defeated Winston's Seminoles en route to an appearance in the first-ever College Football Playoff National Championship game.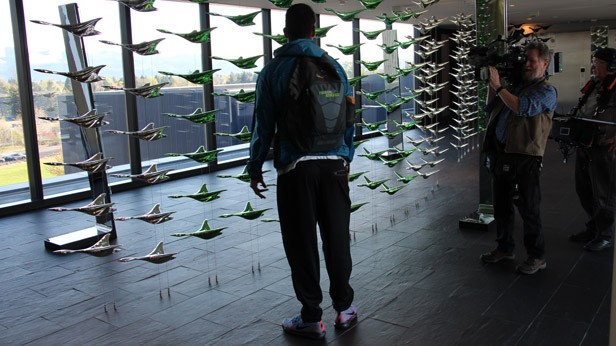 EA SPORTS – THEY'RE IN THE GAME
Both Winston and Mariota were scanned for use in Madden NFL 15 using advanced photo-capturing equipment.
The two quarterbacks will soon be available for players to add to their rosters the night of the NFL Draft.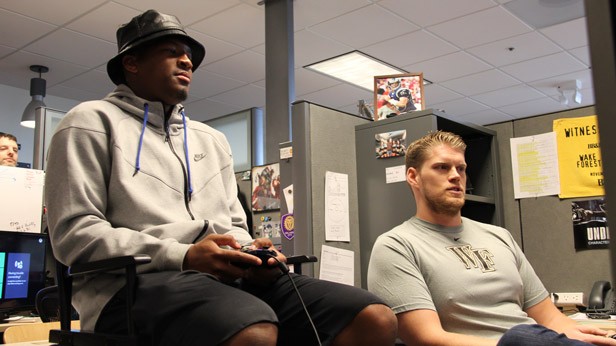 MADDEN NFL 16 PREVIEW
Winston met with the dev team to discuss the feature set for Madden NFL 16, and also got some hands-on experience with the upcoming game.
Jameis was impressed with the new gameplay, and even drew up some of his favorite plays to be included.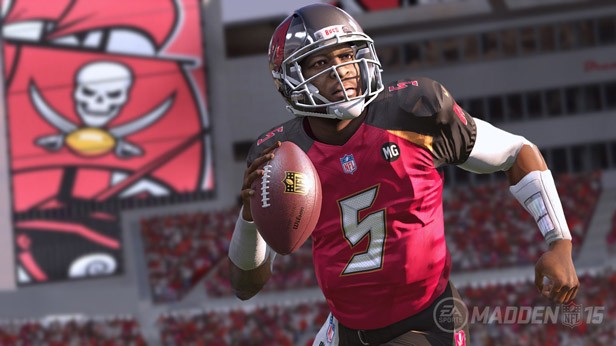 LOOKING TOWARDS THE FUTURE
EA SPORTS asked the young quarterbacks about the NFL Draft, the goals for their rookie years, and what their early ratings might be in Madden 16.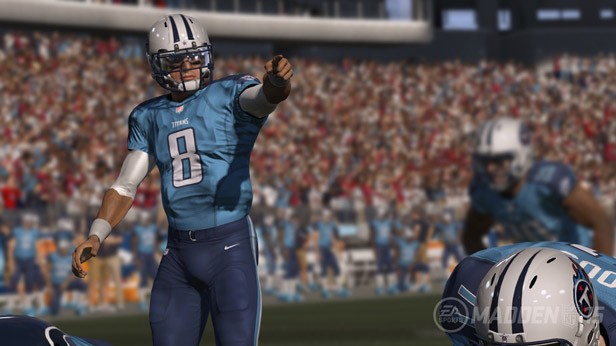 PLAY WITH WINSTON AND MARIOTA NOW
Which one is the best fit for your offense? Who will have the better rookie season?
Get an early glimpse at two of the best young quarterbacks in football by playing with Winston and Mariota in Madden NFL 15 and Madden NFL Mobile.