Madden NFL 15 Super Bowl Edition Now Available on Xbox One, PS3 and PS4
Posted January 27th at 11:00am.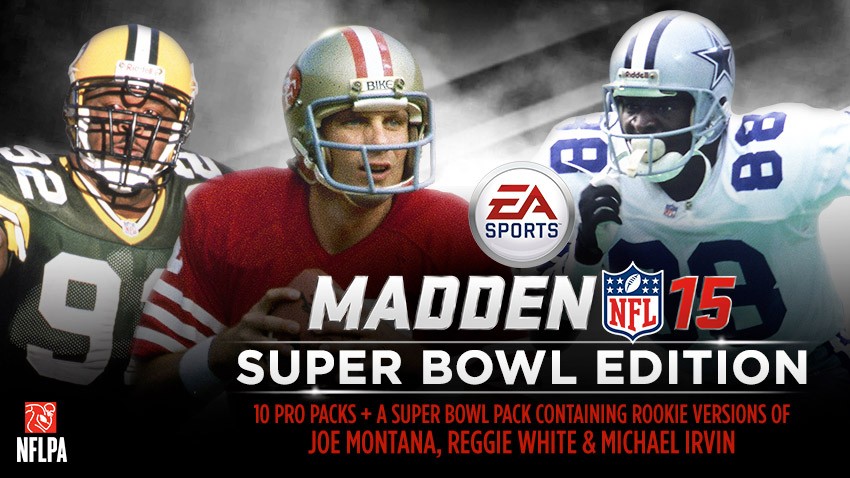 What better way to ring in Super Bowl XLIX than with Madden NFL 15?
The Madden NFL 15 Super Bowl Edition is now available for just $23.99 through the XBOX Store, as well as digitally on PlayStation 3 and PlayStation 4. Players can purchase this special edition until Monday, February 2.
The Super Bowl Edition includes the core version of Madden NFL 15, plus 10 Madden Ultimate Team (MUT) Pro Packs, as well as a Super Bowl Pack containing Rookie versions of Joe Montana, Reggie White and Michael Irvin.
Regions Available: MADDEN NFL 15 SUPER BOWL EDITION IS AVAILABLE IN NORTH AMERICA AND SOUTH AMERICA ON PLAYSTATION NETWORK FOR THE PLAYSTATION 3 AND PLAYSTATION 4 CONSOLES.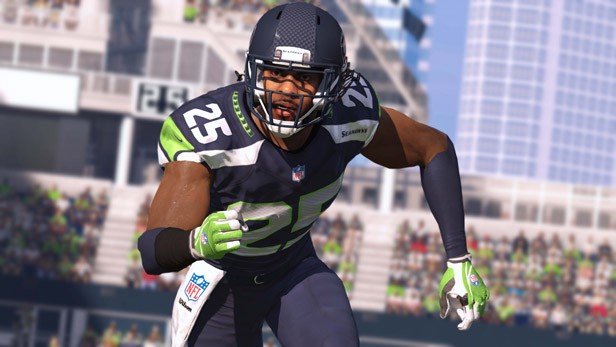 Internet connection and Origin account are required for online features. PlayStation 4 and Xbox One require acceptance of End User License Agreement (EULA) to play. You must be 13+ to access online features. EA Online Privacy & Cookie Policy and Terms of Service available at www.ea.com. EULAs and additional disclosures available at www.ea.com/1/product-eulas. EA may provide certain incremental content and/or updates for no additional charge, if and when available. EA may retire online features after 30 days notice posted on www.ea.com/service-updates.