Posted January 22nd at 1:00pm.
And then there were two.
Super Bowl XLIX is all set, as the two best teams in the NFL are set to meet next Sunday, February 1.
While the Seattle Seahawks and New England Patriots took very different routes through their Conference Championship Games, they both relied on a physical rushing attack with two of the fiercest running backs in the league.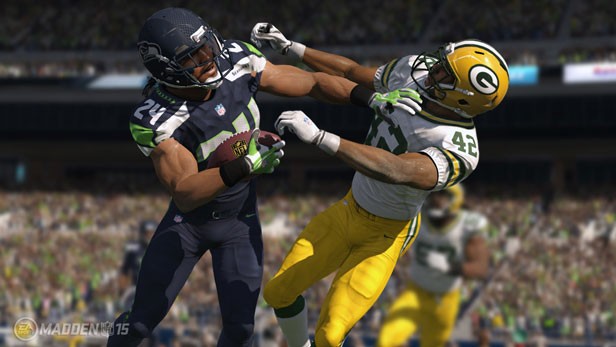 The Seattle Seahawks stormed back from a late 12-point deficit to stun the Green Bay Packers in overtime, 28-22, to advance to their second consecutive Super Bowl.
Despite trailing throughout, the Seahawks never abandoned the powerful running of Marshawn Lynch, who ran for 157 yards, including the go-ahead score late in regulation.
For his efforts, Lynch's OVR increases two points to 97 OVR. Beast Mode also received increases in AWR (+1), CAR (+1), ELUS (+6), BCV (+2) and JKM (+2).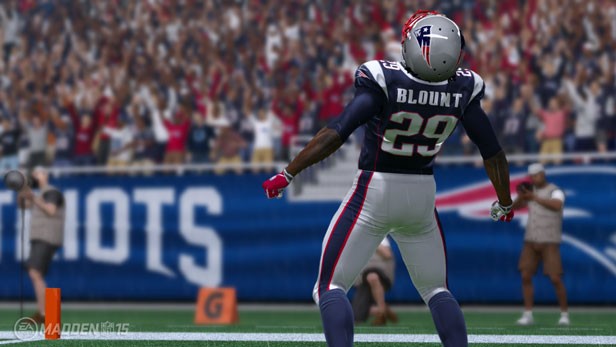 Things weren't quite as tense in the AFC Championship Game, as the New England Patriots dominated the Indianapolis Colts, 45-7, to advance to their eighth Super Bowl.
Patriots running back LeGarrette Blount continued his late-season renaissance with 148 yards and three touchdowns. After being released by the Steelers earlier this season, Blount resigned with the Pats and gave their running game a shot in the arm.
Blount receives a three-point ratings increase to 83 OVR, with improvements in SPD (+1), ACC (+2), AWR (+2), CTH (+1), CAR (+2), TRK (+1), ELUS (+6), BCV (+1) and SFA (+1).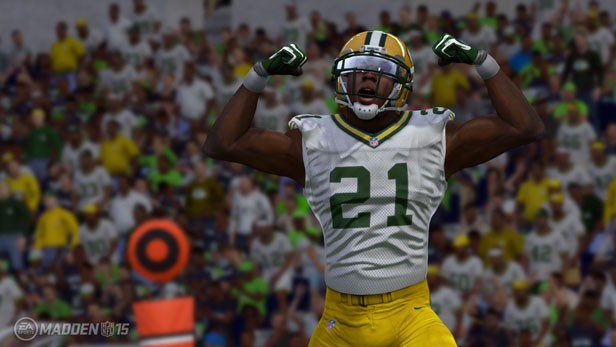 Other notable Madden 15 ratings updates include: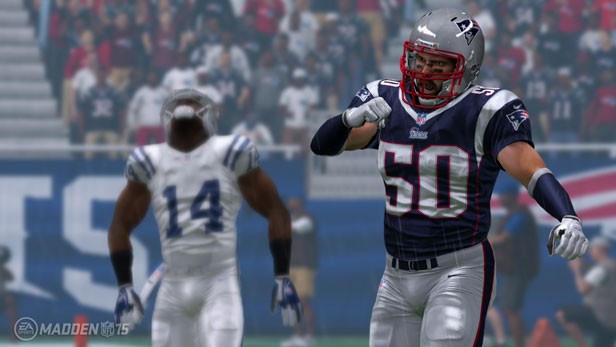 THREE UP
Rob Ninkovich - DE - NE (+3 to 89 OVR)
Ha Ha Clinton-Dix - S - GB (+3 to 81 OVR)
Nate Solder - LT - NE (+1 to 88 OVR)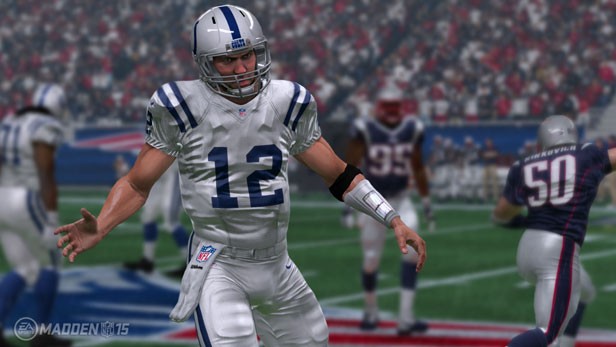 THREE DOWN
Andrew Luck - QB - IND (-2 to 91 OVR)
Brandon Bostick - TE - GB (-2 to 70 OVR)
Russell Wilson - QB - SEA (-1 to 89 OVR)
Click here for the full Madden NFL 15 Week 21 roster update.