Posted September 24th at 11:00am.
MANZIEL HAS HEISMAN PERFORMANCE
Showing off the skills that earned him the Heisman Trophy at Texas A&M, Johnny Manziel was 8 for 15 with 172 yards and two touchdowns of 50 and 60 yards, both thrown to Travis Benjamin. Manziel gets +2 OVR (73), +1 to Throw Accuracy Short (85), +2 to Throw Accuracy Mid (76) and +2 to Throw Accuracy Deep (63). However, Josh McCown has been cleared to play and will start next Sunday. Sorry, Johnny.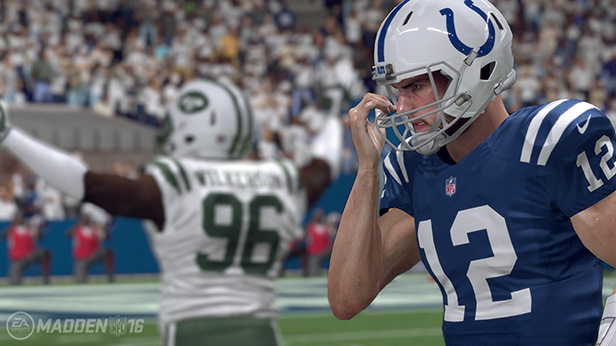 LUCK'S STRUGGLES CONTINUE
Ranked as a consensus number one pick in fantasy football this year, Andrew Luck leads the league with five interceptions in the first two games. In adjusted yards per pass, he ranks 34th of 35 and ahead of only Jimmy Clausen of the Bears. Poor Andrew gets -2 OVR (90), -2 to Throw Accuracy Mid (82), -3 to Throw Accuracy Deep (71), and -3 to Play Action.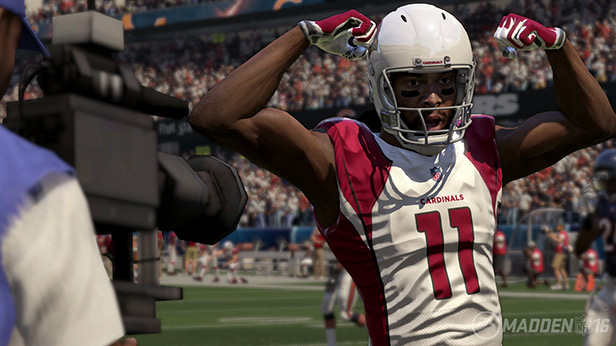 FITZGERALD'S THREE-TOUCHDOWN DAY
Larry Fitzgerald caught 8 of 9 targets for 112 yards and three touchdowns in his first regular season game with three scores. Fitz gets +2 OVR (90), +3 to Speed (85), +1 to Catching (94), and +1 to Catch in Traffic (92).
MARSHAL YANDA JOINS THE CLUB
Welcome to the 99 Club, Marshal Yanda, Baltimore Ravens RG. That's +1 OVR (99) and +1 Pass Block (91).
This week's roster update includes changes to player ratings, depth charts, and injuries for all 32 teams.
Other notable Madden NFL 16 ratings updates include: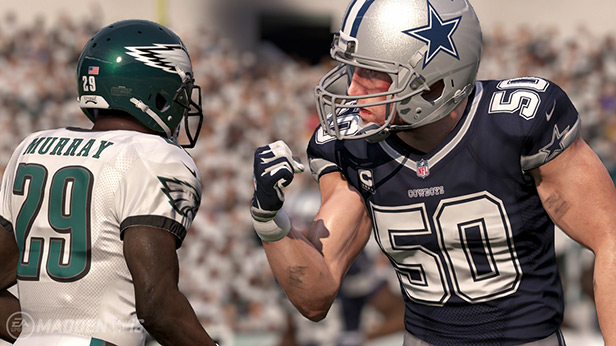 THREE UP
Sean Lee, Dallas Cowboys ROLB (+1 OVR to 90)
Dion Lewis, HB New England Patriots (+2 to 76 OVR)
Muhammad Wilkerson, LE, New York Jets (+2 to 98 OVR)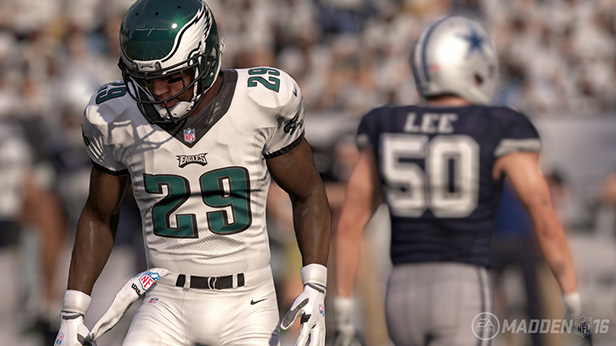 THREE DOWN
DeMarco Murray, HB Philadelphia Eagles (-1 OVR to 91)
Marcus Mariota, QB Tennessee Titans (-1 OVR to 79)
Sam Bradford, QB Philadelphia Eagles (-1 OVR to 79)
Click here for the complete Madden NFL 16 Week 2 roster update.