Meet the Playmakers from Madden NFL 16
Posted August 20th at 9:00am.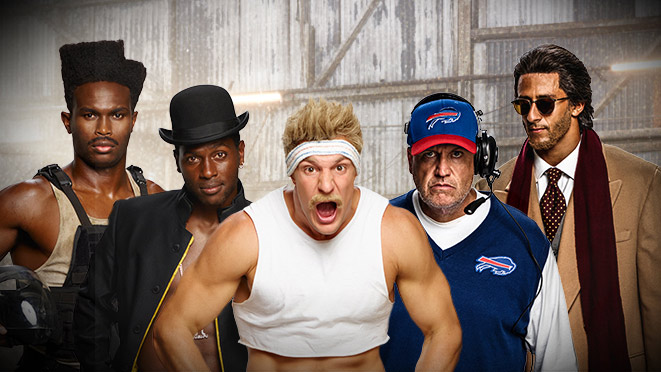 Who are these outrageous Playmakers? Where did they come from? Find out all the answers to your burning questions about #MaddenSeason right here.
ROB GRONKOWSKI AS HALF TOP
He's a rebel, and no coverage can confine him. Not even the coverage of a T-shirt. He's half man, half machine, and all abs. He is Half Top.
Quote: Flex this!
ANTONIO BROWN AS STICKY BUN
Born into a circus troupe of wideouts, Stickybun grew up on stage. But those spectacular catches answer to a higher calling: crime fighting.
Quote: Let's get sticky!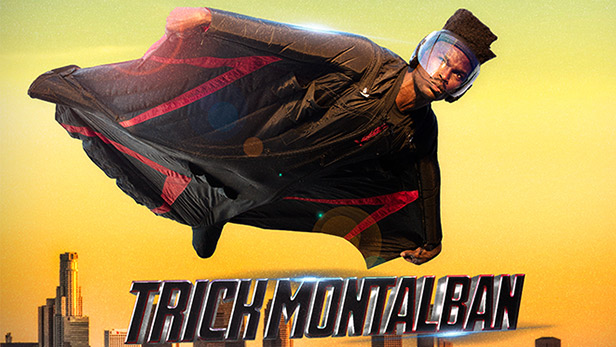 JULIO JONES AS TRICK MONTALBAN
Valedictorian. Scientist. Wideout. Haircut aficionado. These are words that describe Trick Montalban, and they're all really cool words.
Quote: *Karate Chop Noise*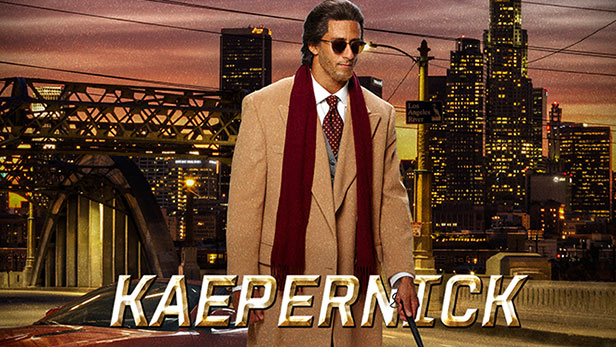 COLIN KAEPERNICK
The stone faced, unflinching and absolutely unreadable quarterback of the 49ers. He operates completely on feel, mostly because he's blind.
Quote: Tap...tap...tap...tap…
REX RYAN AS LIL' PEPPER
Coach to many, father to… not Janet. He's capable of conceiving and executing plays so complex they're figuratively from the future.
Quote: I'm not your father!