Posted August 13th at 11:00am.
We've posted Top 5 lists for every position on the Madden ratings hub, and we'll recap with the Top 4 players in the game right here. (Why not the Top 5? Because there are seven players tied for fifth at 97.)
If you have any questions remaining, such as "Who's the tallest punter in the NFL?" or "Who are all those 97s?" then we have a spreadsheet ready for download that gives you all the answers. There's also a tab that shows all 32 Team OVRs.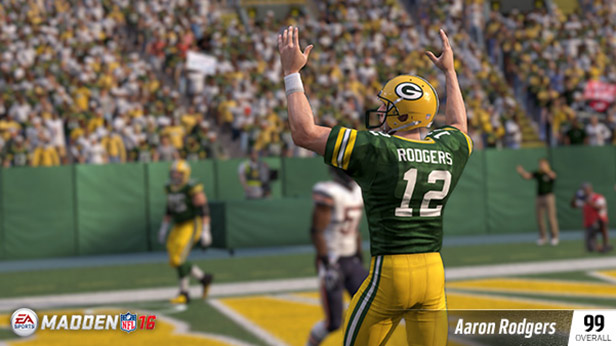 AARON RODGERS (99 OVR)
GREEN BAY PACKERS
6'2, 225 POUNDS
The NFL MVP is excellent at many things. Like Rodgers with his 95 Throw Power, 98 Play Action, and 88 Throw on the Run. Accuracy? His 80 TAD is tops in the league, with 94 TAS/92 TAM.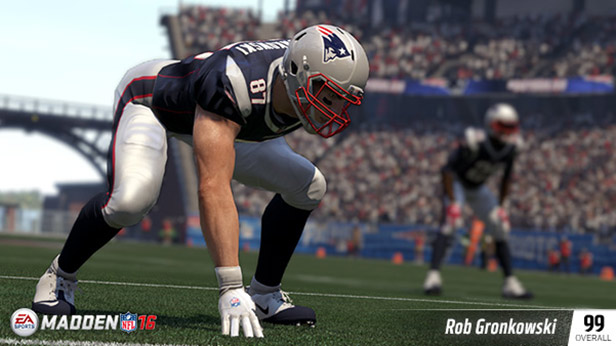 ROB GRONKOWSKI (99 OVR)
NEW ENGLAND PATRIOTS
6'6, 265 POUNDS
Gronk has three of the top ratings among tight ends with 94 Spectacular Catch, 98 Catch in Traffic, and 95 Release. He adds 94 Catching and 82 SPD/87 ACC/84 JMP/84 SFA.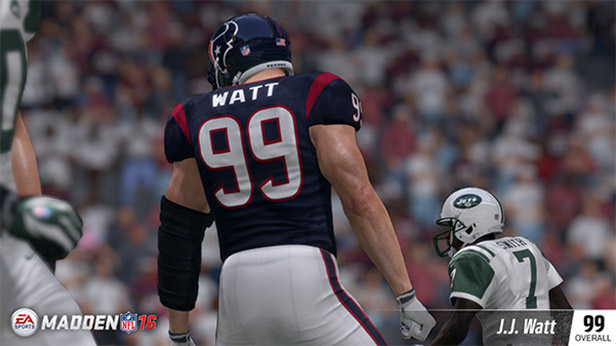 J. J. WATT (99 OVR)
HOUSTON TEXANS RE
6'5, 289 POUNDS
Watt's 99 Power Move is the best in the game, and he also has 98 Pursuit, 97 Strength, and 97 Tackle. He tops that off with 97 Block Shedding and 78 Catch (that's off the charts for a lineman).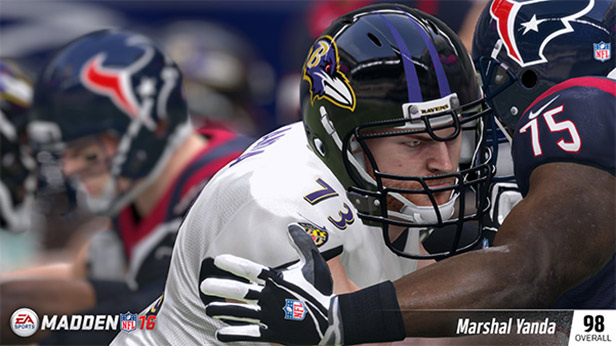 MARSHAL YANDA (98 OVR)
BALTIMORE RAVENS RG
6'3, 305 POUNDS
One of the very best guards in the game, Yanda becomes a free agent soon and is seeking a contract extension. His 99 Run Blocking is obviously tops in the league, and he also brings 90 Pass Blocking and 94 Strength.
Stay up to date on all Madden NFL 16 player ratings with the Ratings Hub. Check back all season long as more Madden player ratings are added!