NFL Honors in Madden Ultimate Team
Posted February 4th at 12:00pm.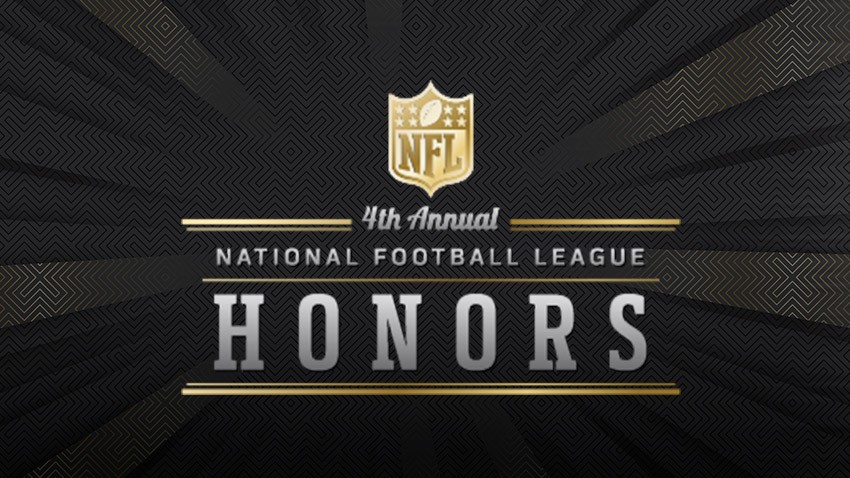 Madden Ultimate Team (MUT) is commemorating the 2014-15 NFL season with new Player Items for NFL Honors.
For 24 hours only, NFL Honors will be released into packs, two a day, starting today.
Check back each day as new award winners are added.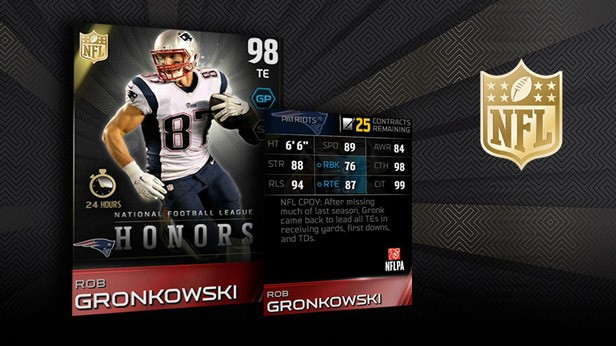 COMEBACK PLAYER OF THE YEAR: ROB GRONKOWSKI (NEW ENGLAND PATRIOTS TE)
After missing much of last season, Gronk came back to lead all tight ends in receiving yards and touchdowns, winning his first Super Bowl title in the process.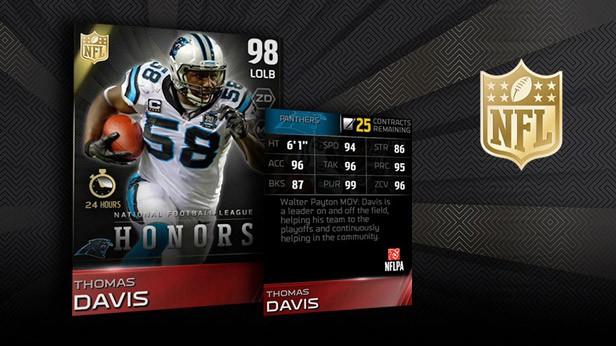 WALTER PAYTON MAN OF THE YEAR AWARD: THOMAS DAVIS (CAROLINA PANTHERS OLB)
Davis was a leader off the field in the community, as well as between the lines. He had 100 tackles and two forced fumbles for the NFC South champion Panthers.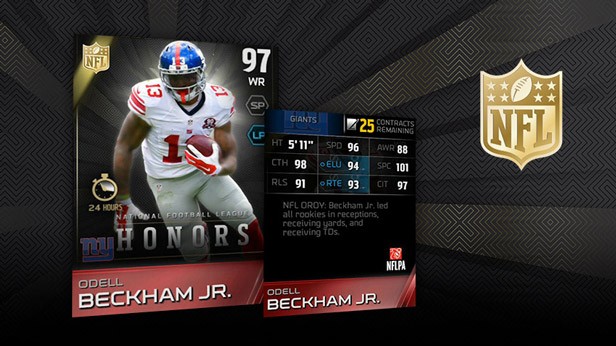 OFFENSIVE ROOKIE OF THE YEAR: ODELL BECKHAM JR. (NEW YORK GIANTS WR)
Beckham Jr. led all rookies in receptions (91), receiving yards (1,305) and receiving touchdowns (12) despite missing the first four games of the season. His catch against the Dallas Cowboys was hailed as one of the Plays of the Year.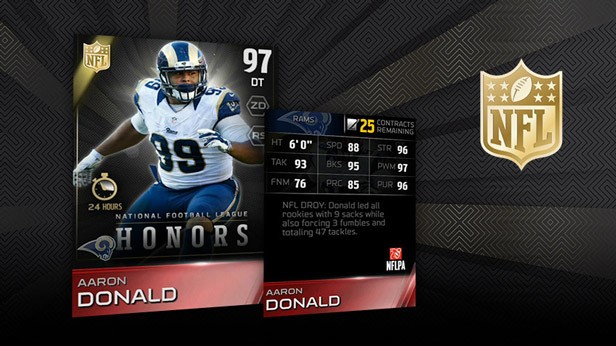 DEFENSIVE ROOKIE OF THE YEAR: AARON DONALD (ST. LOUIS RAMS DT)
Donald was dominant in his first year on the Rams' stout defensive line. He led all rookies with nine sacks to go with three forced fumbles and 47 tackles.