Posted April 21st at 3:00pm.
The 2015 NFL Draft is just days away, and the excitement of Draft Day will be available in Madden Ultimate Team (MUT) as well.
Thursday, April 30, not only marks the beginning of 32 promising NFL careers, but also marks the first time that players can take the field with first round draft picks in Madden NFL 15.
MUT players can unlock a valuable Elite edition Player by completing a Set with a few Collectibles and Player Item from Packs. This is the only way to play with the new NFL draftees in Madden NFL 15!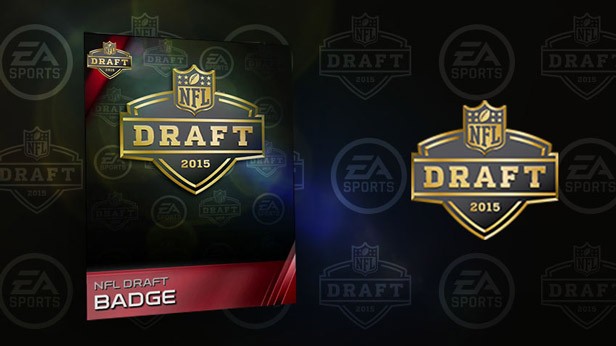 Special NFL Draft Badge Collectible Items will be available in Packs beginning Wednesday, April 22.
Players will also receive one of these Items the first time they log in each day.
Non-tradeable NFL Draft Badge Collectibles will also be available in Solo Challenges, which can be used to complete player-specific Sets on the night of the NFL Draft.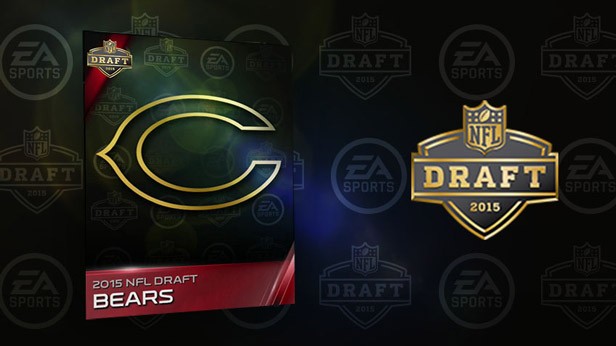 New team Draft Collectibles will also be added to Packs on the night of Wednesday, April 22. Players can collect all 32 teams, or trade for their favorites.
Team Draft Collectibles cannot be auctioned, but they can be traded.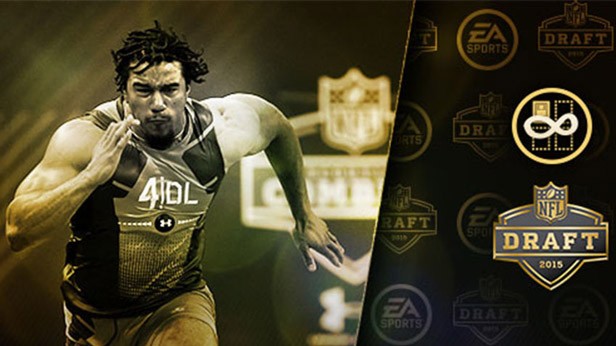 These Collectibles are needed to complete the NFL Draft Sets coming on Thursday, April 30. The Team Draft Collectible has to match the NFL Team that drafted the Player in order to complete the Set.
Draft Badges and Team Draft Collectibles are available for only one week, so grab them quickly!
The fun continues on Draft Night, as the MUT Team adds special edition Player Items for each first-round draft choice into Packs.
A new Set will be available as each first-round pick is made, and players can add Items to receive a valuable Elite edition of the player.
The Set consists of the following:
- Team Draft Collectible for the NFL Team that selected the player
- Base edition Player Item for that player
- Several NFL Draft Badge Collectibles
Get ready for your NFL Draft party, and make a wish list for the new rookies you want to play with right away in Madden Ultimate Team.