Posted January 8th at 9:45am.
Wild Card Weekend is over, and now it's time for the Divisional round of the 2014-15 NFL Playoffs.
Who will throw for the most yards? With apologies to Joe Flacco, Russell Wilson, and Cam Newton, here are Madden NFL 15's predictions for the top five performers.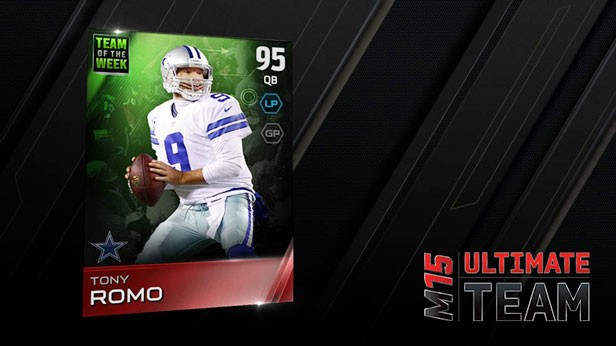 5. TONY ROMO, DALLAS COWBOYS QB (207 YARDS)
Romo proved us wrong by upsetting last week's list with 293 yards and two touchdowns. He nudges into the top five against a stingy Packers defense.
Players can get his MUT Week 16 Team of the Week Item in the Auction House for 70,000 Coins.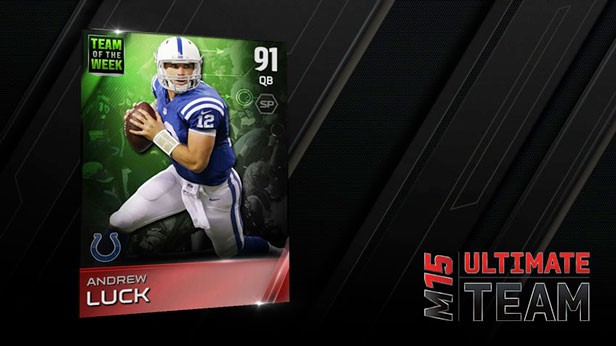 4. ANDREW LUCK, INDIANAPOLIS COLTS QB (214 YARDS)
Luck was dominant in the Colts' win over the Bengals, throwing for a weekend-best 376 yards. He'll face a stiffer test in a Broncos defense that boasted the ninth-best passing defense this season.
Luck's MUT Week 3 Team of the Week Item is 79,400 Coins in the Auction House.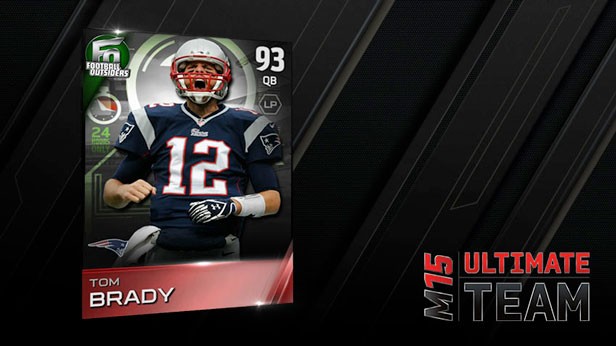 3. TOM BRADY, NEW ENGLAND PATRIOTS QB (220 YARDS)
Baltimore's defense was impressive in their upset of Pittsburgh last weekend, and they'll face another test in Brady and the top-seeded Patriots.
MUT players can find Brady's Football Outsiders Week 8 Item in the Auction House for 90,100 Coins.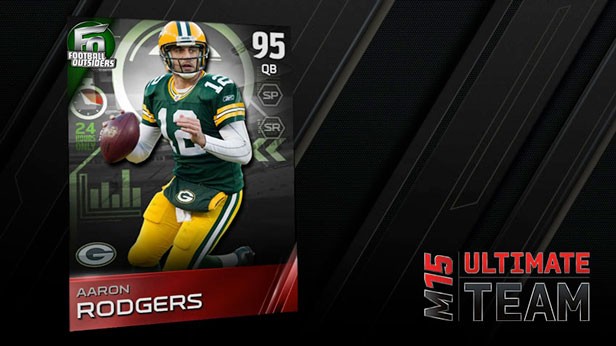 2. AARON RODGERS, GREEN BAY PACKERS QB (231 YARDS)
Rodgers will be rested and R-E-L-A-X-E-D after the Packers' bye week. Rodgers was, well, perfect at home in 2014. He threw a whopping 25 touchdown passes and zero interceptions at Lambeau Field this season.
Players can get his MUT Football Outsiders edition for 321,000 Coins in the Auction House.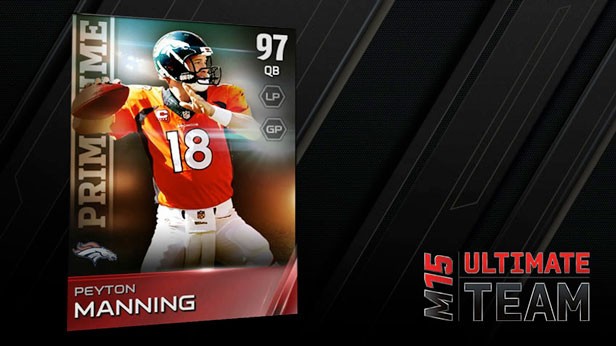 1. PEYTON MANNING, DENVER BRONCOS QB (240 YARDS)
Manning threw for 269 yards and three touchdowns in Denver's season-opening win over Indianapolis, and is projected to have another strong performance.
The five-time MVP's MUT Primetime edition goes for 262,000 Coins.