Posted January 26th at 1:30pm.
Get into the Super Bowl XLIX excitement with the new Madden NFL Mobile Update.
The brand-new Super Bowl Update provides dozens of feature enhancements, Super Bowl-themed Live Events, and more.
Highlights include: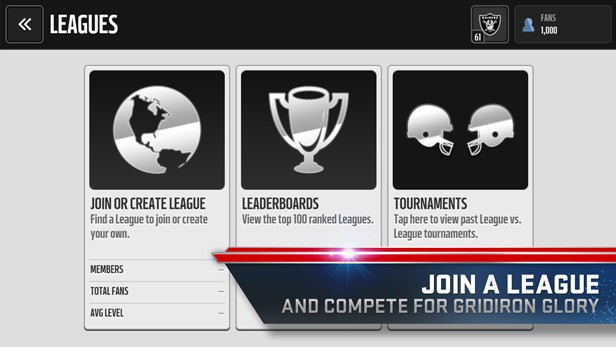 LEAGUE VS. LEAGUE TOURNAMENTS
Players can enter their League into competition against the world's best. It's a great way to earn rewards and find out whose League rules all.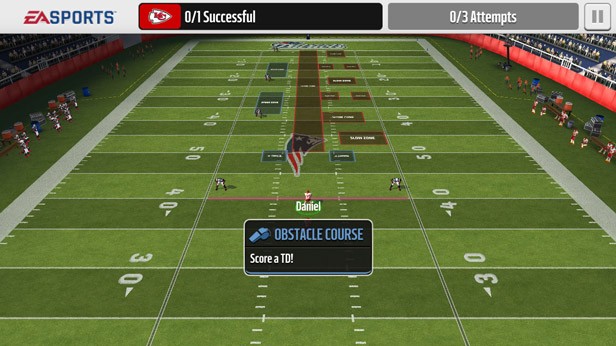 OBSTACLE COURSE
How far can you get in the brand-new Obstacle Course? Test your reaction time and improve your skills with this fun feature.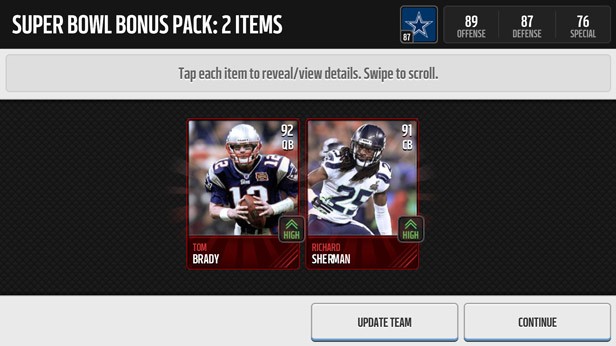 SUPER BOWL BONUS PLAYERS
Madden Mobile users who log in from January 26 until February 5th receive special bonus editions of Tom Brady and Richard Sherman!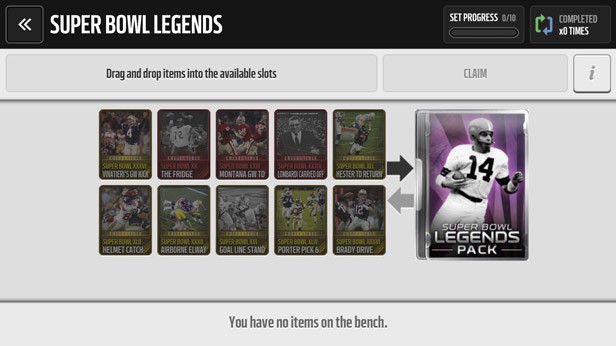 SUPER BOWL LEGENDS
Players can dominate the gridiron with some of the very best players of Super Bowls past.
Enjoy new Super Bowl Hero editions of players like John Elway, Otto Graham, Franco Harris, Isaac Bruce, Deion Branch and more.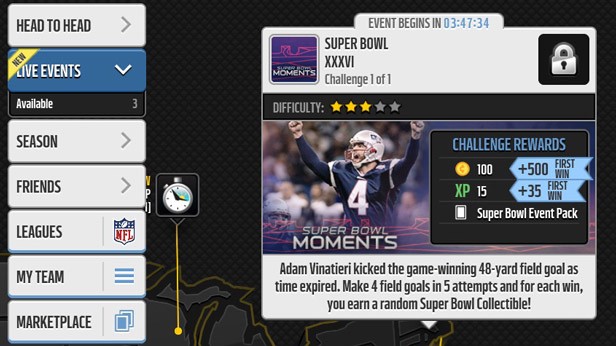 SUPER BOWL MOMENTS
All-new Live Events give players all the history and drama of the Super Bowl on their mobile devices.
Exciting events like game-winning field goals, kick return touchdowns, clutch touchdown passes, and many more are recreated for players to enjoy.
AUCTION HOUSE
An upgraded user interface makes it easier than ever before to get into the excitement of the Auction House.
MORE UPDATES
More Super Bowl events will be added each day as we get closer to kickoff of Super Bowl XLIX.
Start playing Madden NFL Mobile now!