Posted August 20th at 11:00am.
HOW DOES MY SEASON SCORE COMPARE WITH OTHERS?
Now that every Madden NFL Mobile player has been given a Season Score, check out how you match up against your millions of competitors:
0-19%: 17% of Madden NFL Mobile players
20-39%: 53% of players
40-59%: 15% of players
60-79%: 8% of players
80-99%: 4% of players
100%: 3% of players
WHY SHOULD I TRY TO REACH 100%?
Reaching 100% puts you in an elite group composed of the top 3% of Madden NFL Mobile Players. You're also guaranteed:
Two Elite Player Items, one offensive and one defensive (No Auction)
Ten Gold Kickoff Packs containing one Gold or better Item, two Silver Items, and two Bronze Items
Your Legacy Team!
If you haven't hit 100% yet, now is the time to dig into all the aspects of the game to secure your two Elite Player Items for next Season. Players who have already achieved Madden NFL Mobile Rewards status will receive extra rewards in addition to their Season Score rewards.
WHAT DOES THE MADDEN NFL MOBILE SEASON RESET MEAN TO ME?
The 2015 NFL season is right around the corner, and it's time to start preparing in Madden NFL Mobile.
Continuing as your own NFL GM, you're entering a fresh new year. Coming this August, you're going to begin building your new Madden NFL Mobile squad. Once this happens, your current team will be reset, putting everyone on an equal playing field. You will retain remaining Madden Cash balances, but Coins, Item Binders, Head to Head rank, Seasons completed, Level and Achievements will be reset.
Like any NFL GM, you need to make sure you're taking all the steps necessary this season to maximize your chances next season. Players have until Saturday, August 15 to maximize their team's Season Score in order to gain as much of a head start on next season as possible, meaning:
Players will be granted Packs at the beginning of the new Madden NFL Mobile season, based on their Season Score on August 15.
Your final starting roster on August 15 will be placed into the history books as a Legacy Team.* Players can visit the Trophy Room anytime to look back and enjoy your masterpiece squad from the past season, and will be available for play on a limited basis.
*Your Legacy team is subject to change based on availability. Players removed from your Legacy team will be replaced with players with equal or better OVR.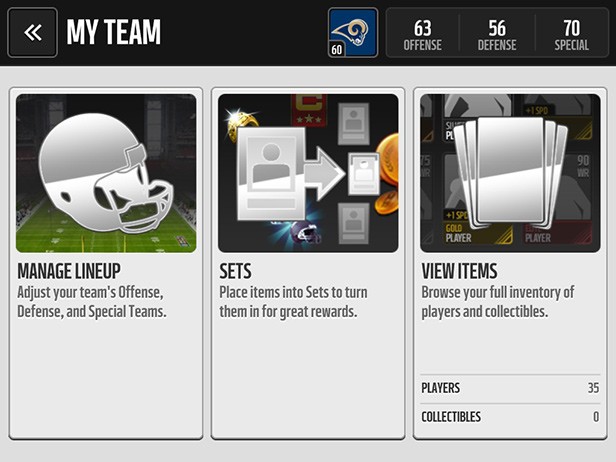 WHAT IS SEASON SCORE?
Season Score is your opportunity to earn a head start next season by playing Madden NFL Mobile from now until August 15!
Each player receives a Season Score between 0-100 starting today, June 15.
This score is determined by eight categories of in-game activity:
1. Offensive OVR
2. Defensive OVR
3. Special Teams OVR
4. Team Level
5. Seasons Completed
6. Sets Completed
7. Achievements Unlocked
8. Head to Head Rank
Don't worry, any work already put into the categories above will count towards your total Season Score.
Make sure to check your Season Score today, and learn how to earn extra rewards for the new season by winning Solo Challenges, playing head-to-head games, completing Sets and more.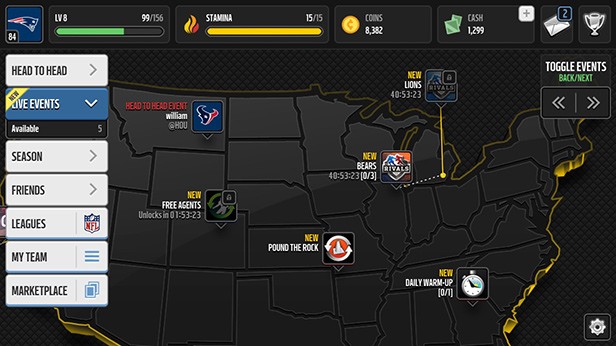 HOW WILL I FIND MY SEASON SCORE?
Players will now see a Season Score section each time they log into Madden NFL Mobile, where they can view their current Season Score, as well as track their progress across each category. We'll also tell you how to increase your Season Score between now and August 15 in order to maximize your head start for next season.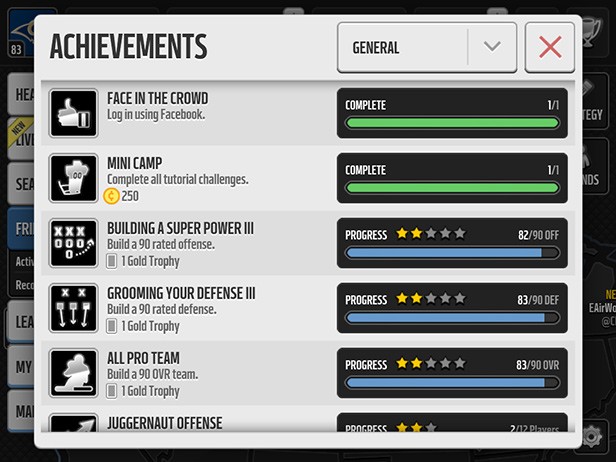 WHAT ARE THE REWARDS?
Starting August 19, players will receive Kickoff Packs filled with Items to give their squads an immediate boost at the start of the new season.
The number of packs you receive will be determined by your Season Score.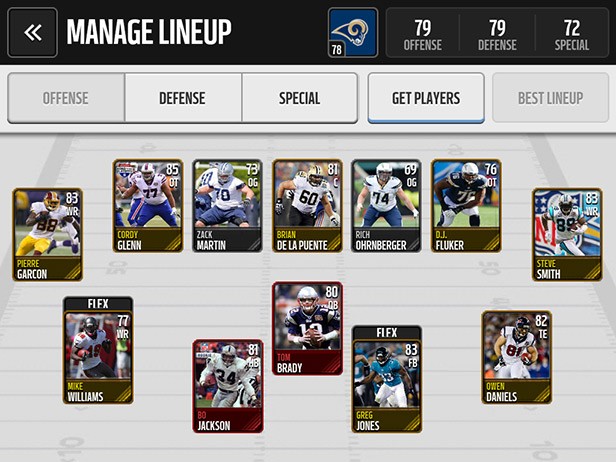 WHAT IS MY LEGACY TEAM?
Your Legacy Team* will be composed of the last lineup you set by the end of August 15. This lineup will not be your new team for the season, but will be used for special Live Events that reward players with bonus Coins, Experience, and Packs.
*Your Legacy team is subject to change based on availability. Players removed from your Legacy team will be replaced with players that have the same or better OVR.
Now is the time to dig into all the aspects of the game to create the most awesome season ever. With Season Score, you'll be rewarded by receiving special benefits in the new season of Madden NFL Mobile.