Madden NFL Mobile Deep Dive: Onboarding
Posted August 18th at 5:00am.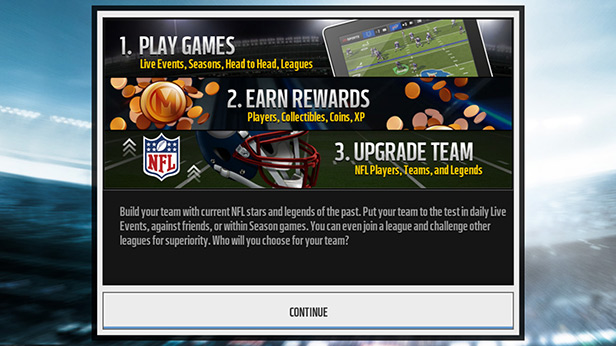 GETTING STARTED WITH THE NEW SEASON
Whether you're an experienced player of Madden NFL Mobile or brand-new to the game, you'll receive an extensive, guided tutorial introduction.
Learn how to play and master the controls to begin your journey to the most ultimate NFL team ever created.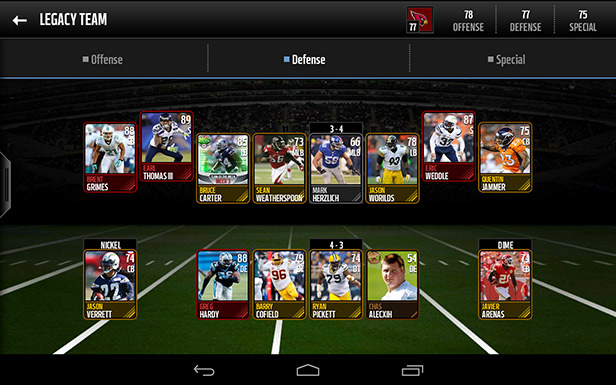 REWARDS AND LEGACY TEAM
As part of the onboarding process, players receive any rewards Packs for the new season based on their Season Score.
Current Madden NFL Mobile players can see their Legacy Team, which includes players from their previous roster. Players can also compete in special Live Events with their Legacy Team. Start playing today and build your Legacy Team for the new season!
BASK IN THE GLORY THAT IS YOU
There's also a Trophy Room to bask in the glory of your Madden NFL Mobile achievements. The Trophy Room includes Season Score, Sets, Level, League, and Head to Head stats.
Players can view their friends' Trophy Rooms, and vice versa. Let the bragging wars begin!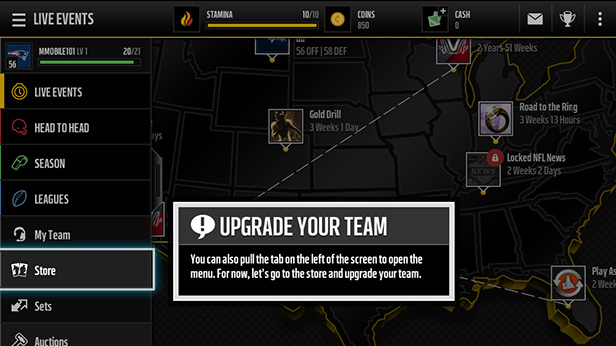 KEEP YOUR MADDEN CASH
Players' previously obtained Madden Cash total remains the same, and it's completely carried over into the new season. XP and Level are reset to zero.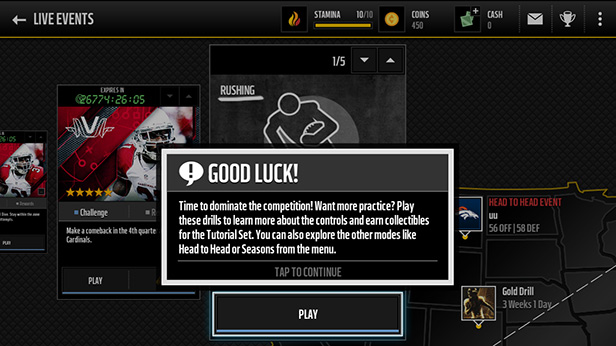 TIME TO DOMINATE THE COMPETITION!
Want more practice? Play all of the preseason drills to learn more about the controls and earn Collectibles to complete the Tutorial Set. You can also explore other modes like Head to Head or Seasons from the Main Menu.