Posted August 18th at 5:00am.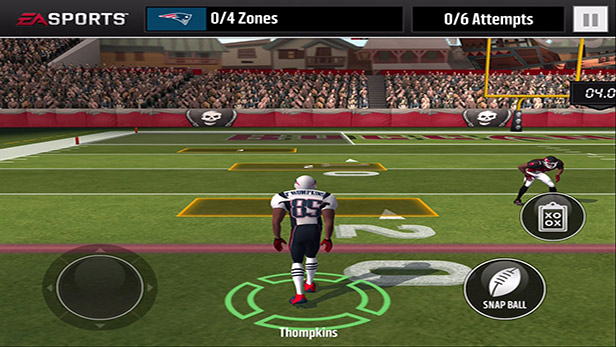 WIDE RECEIVER MODE
In Season mode, players will be able to actively play as a wide receiver. They can cycle through their quarterback and available receivers, and then choose the one they want to control.
As soon as the ball is snapped, the player is free to run their route and cut by swiping left or right in order to get open and call for the ball.
In the new season, players will be able to use this experience in their Season games.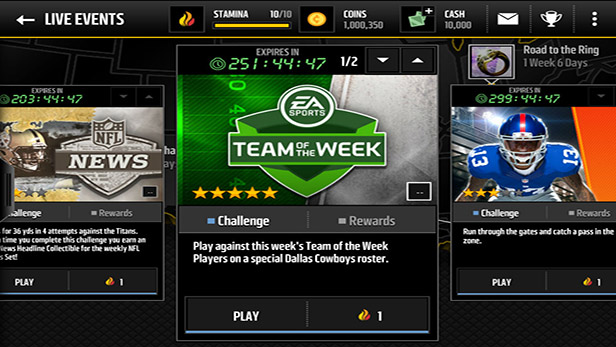 UPGRADED USER INTERFACE
Madden NFL Mobile has upgraded its user interface to provide a more frictionless navigation experience.
Players will move into and out of screens and modes quicker, with more screen space available to them. The UI takes on a more modern and stylish appearance that enhances visual appeal.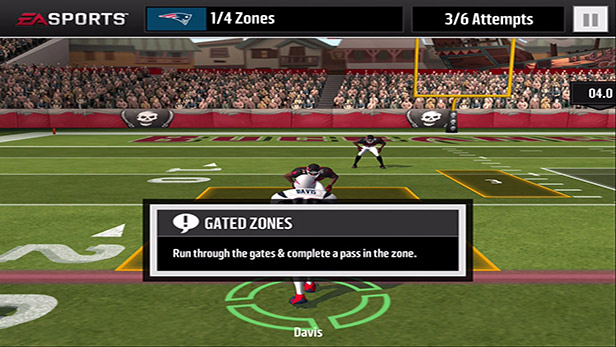 SPONTANEOUS CHALLENGES
Special new challenges can appear at any time during Season, Head-to-Head and both intra-League and League Tournament games.
These challenges can be as simple as getting a first down to more complex like throwing to a specific receiver for a set number of yards.
Players receive special rewards for completing these challenges, such as a Collectible for a Set or additional Coins and XP.
PLAYER MATCHUP
Players can can show off that premier defensive player they have earned when they are being challenged.
Players will see Items in the 3D game, and can tap on any player to view that Item. You might call this Scouting 2.0.
A new series of blogs will describe the enhancements and upgrades coming soon to Madden NFL Mobile, so stay tuned for more info!
MADDEN NFL MOBILE SEASON RESET IS COMING AUGUST 19
A new Season of Madden NFL Mobile occurs August 19. Learn more about what the season reset means for your team, coins, and more: http://o.ea.com/40395.