Posted June 12th at 9:00am.
The 2015 NFL season is right around the corner, and it's time to start preparing in Madden NFL Mobile.
Continuing as your own NFL GM, you're entering a fresh new year. Coming this August, you're going to begin building your new Madden NFL Mobile squad. Once this happens, your current team will be reset, putting everyone on an equal playing field. You will retain remaining Madden Cash balances, but Coins, Item Binders, Head to Head rank, Seasons completed, Level and Achievements will be reset.
Like any NFL GM, you need to make sure you're taking all the steps necessary this season to maximize your chances next season. Players have until Saturday, August 15 to maximize their team's Season Score in order to gain as much of a head start on next season as possible, meaning:
Players will be granted Packs at the beginning of the new Madden NFL Mobile season, based on their Season Score on August 15.
Your final starting roster on August 15 will be placed into the history books as a Legacy Team.* Players can visit the Trophy Room anytime to look back and enjoy your masterpiece squad from the past season, and will be available for play on a limited basis.
*Your Legacy team is subject to change based on availability. Players removed from your Legacy team will be replaced with players with equal or better OVR.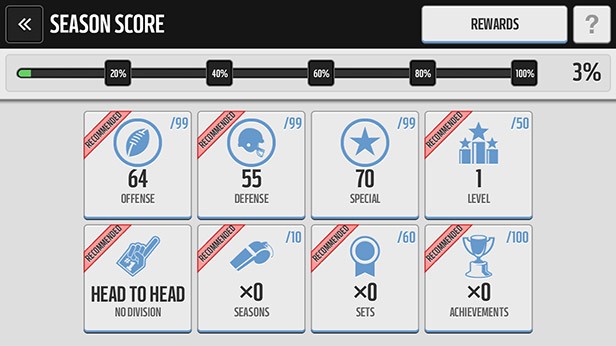 MAX OUT YOUR LEVEL
Team OVR is important to Season Score, and another important category is Player Level.
Player level is determined by XP (experience point) total, which are gained by completing tutorials, drills, and Live Event challenges. The maximum Player Level is 50.
Pro Tip: Make sure you complete all the events you can, and check to see if you've completed all the Pre-Season drills. They provide XP too.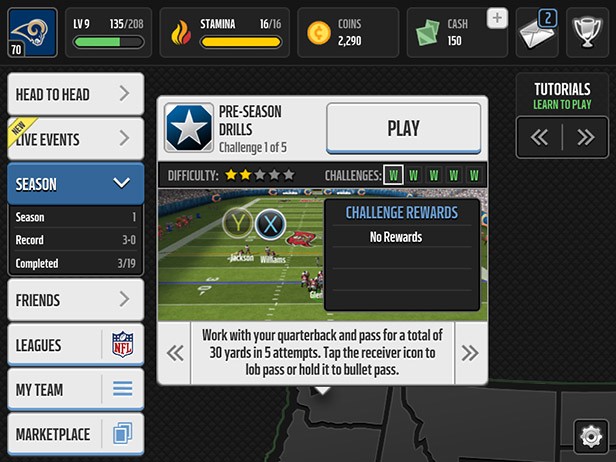 BECOME A SEASONS MASTER
There are two Season Score categories based on progress in Seasons play:
Season Tier: Tied to the player's highest tier rank—players should work toward a goal of 100.
Seasons Completed: Tracks the total number of Seasons the player has completed. Maximum score is provided for 10 Seasons completed.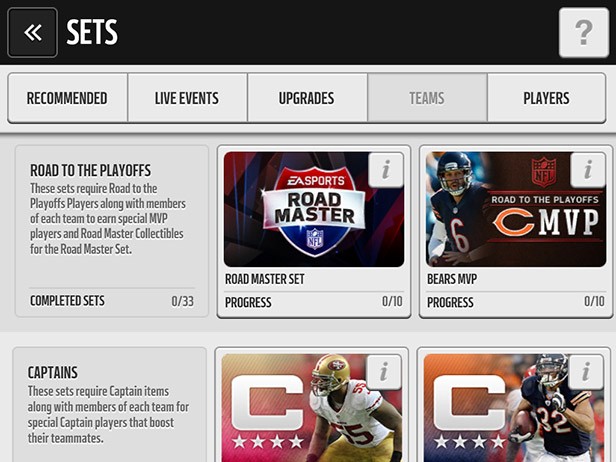 SETS
Another category for Season Score is Sets completed. As with other categories, the player will want to complete as many Sets as possible to get the maximum score.
Pro Tip: The Recommended tab in the Sets panel shows the player which Sets are nearest to completion. Some of these may be quite easy to finish off.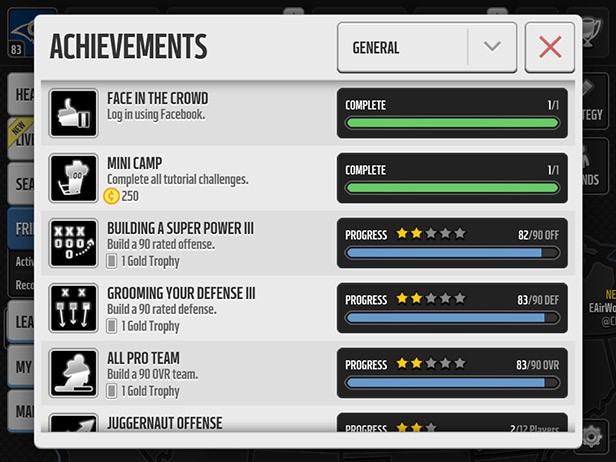 ACHIEVEMENTS
The final category to be compiled for the player's Season Score is Achievements. The maximum score is earned by the acquisition of all 112 Achievements in the game.
Pro Tip: There are many Achievements in the General category that are easy to obtain. Make sure you check all available Achievement categories.
Now is the time to dig into all the aspects of the game to create the most awesome season ever. With Season Score, you'll be rewarded by receiving special benefits in the new season of Madden NFL Mobile.
MADDEN NFL MOBILE SEASON RESET IS COMING AUGUST 19
A new Season of Madden NFL Mobile occurs August 19. Learn more about what the season reset means for your team, coins, and more: http://o.ea.com/40395.