Posted August 12th at 1:00pm.
It's time to check out the ratings for the best signal-callers in Madden NFL Mobile as we begin the new season. Throughout the year, the Base Set is the foundation for the Items found in Packs.
With programs like Team of the Week, seasonal events, and other special releases, updated versions of players become available to reflect the on-field performances of real NFL players.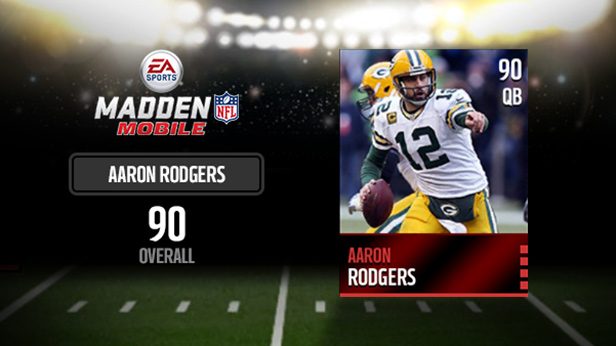 AARON RODGERS (90 OVR)
GREEN BAY PACKERS
Rodgers is the NFL MVP and he brings great stats including 93 THP/88 TAS/89 TAM/87 TAD.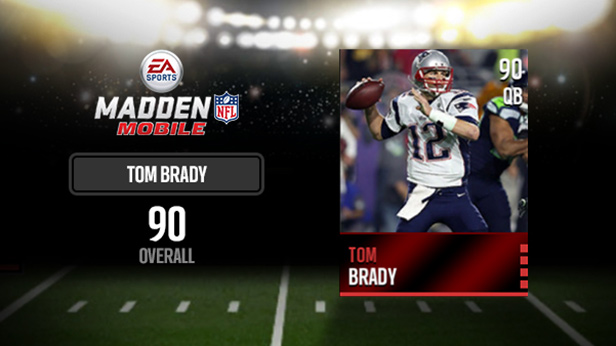 TOM BRADY (90 OVR)
NEW ENGLAND PATRIOTS
Super Bowl Champion Brady is perhaps the best pure passer with 94 THP/93 TAS/95 TAM/86 TAD.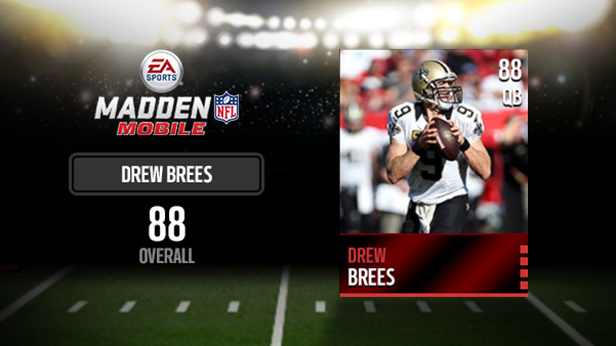 DREW BREES (88 OVR)
NEW ORLEANS SAINTS
Brees is still one of the best quarterbacks with 86 THP/90 TAS/90 TAM/87 TAD.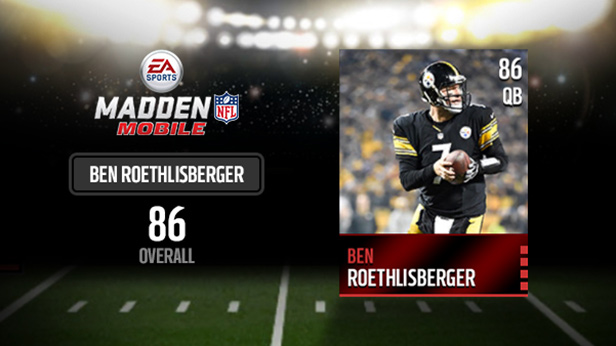 BEN ROETHLISBERGER (86 OVR)
PITTSBURGH STEELERS
Coming off a career year, Roethlisberger has great stats including 93 THP/85 TAS/88 TAM/81 TAD.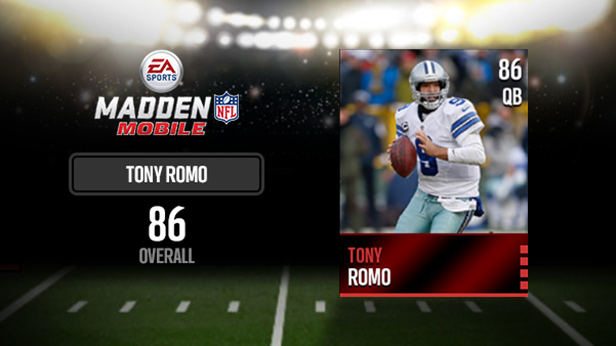 TONY ROMO (86 OVR)
DALLAS COWBOYS
Romo can lead the Cowboys to playoff victories with 88 THP/90 TAS/89 TAM/86 TAD.
ALSO 86 OVR
PEYTON MANNING, DENVER BRONCOS
RUSSELL WILSON, SEATTLE SEAHAWKS
Get ready to Collect, Upgrade, and Dominate with Madden NFL Mobile. Stay in the conversation - like us on Facebook and follow us on Twitter.