Posted July 7th at 1:00pm.
Returning to Madden NFL 16 is Skills Trainer, a mode that teaches players new game mechanics and basic Madden NFL skills. Madden NFL 16 builds on this foundation by bringing up the total content to more than 60 tutorials and drills, including a brand new set of tutorials.
Skills Trainer has always focused on Madden NFL fundamentals and how to improve your game. The question remained: what about the player with little experience? Or what about the player who has taken a hiatus from the series, and wants to get his/her feet wet again?
The team set out this year to build a Skills Trainer experience with those players in mind. Players entering Skills Trainer on Rookie or Pro will see an additional set of tutorials called, "Help! I am new to Madden."
The first section of Skills Trainer goes into details about each player position on the field, and their role and responsibility.
Our team found that Skills Trainer would often ask the player to do something while referring to an on-field player position. Without this knowledge, players struggled with some of the in-game tutorials.
That is why we made a concentrated effort to give the player that base knowledge before he/she starts playing the rest of Skills Trainer.
After Player Positions, we teach how to run, pass, and play defense and special teams the same way you would teach someone learning the game of football.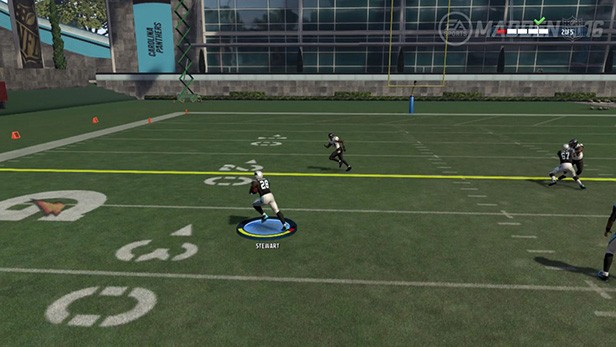 Skills Trainer also allows players to learn and practice different ballcarrier moves. The more reps players get, the more comfortable it becomes with the ball in your hands.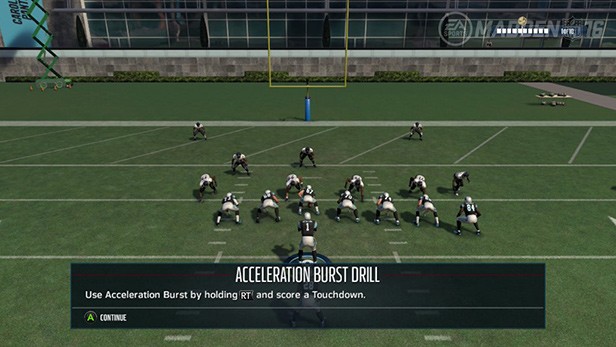 Skills Trainer helps players learn all of the new passing, catching, and coverage mechanics revealed with Air Supremacy.
Each tutorial shows how to perform the new mechanics, when the appropriate situations are to use them, and pros and cons that go along with them.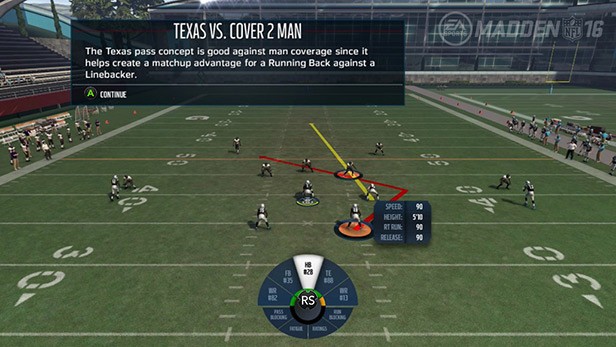 Skills Trainer also expands on teaching real world football concepts and strategy. Drop in and learn about the best way of attacking coverages, or how to properly execute pass concepts.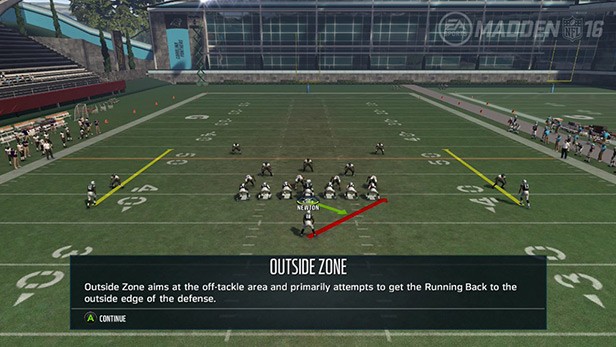 The real-world section of Skills Trainer has been expanded to include a section on run concepts. A lot of Madden players call run plays without knowing what to look for in order make the play as effective as possible.
This year, we break down some of the most popular run concepts (outside zone, inside zone, power, trap, etc.), and show you where on the field you should run based on blocking, and how the defense reacts.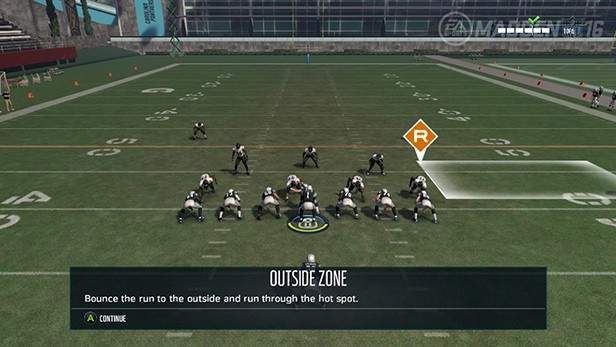 Hat Count is another new concept. On inside run concepts, we divide the defensive box in half and count the defenders to help determine which side to run.
Many things go into a run concept, such as direction of the run, when to flip based on how the defensive tackles are positioned, and a ton of other tips.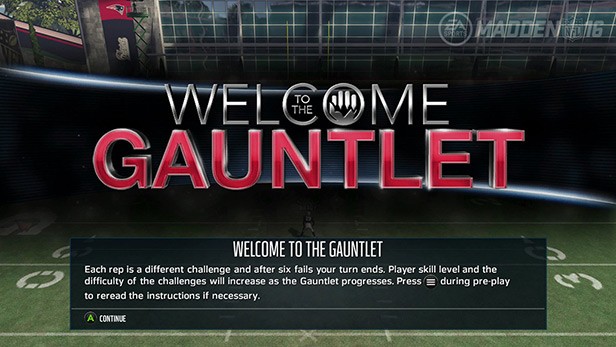 The fan favorite Gauntlet mode returns to Madden NFL 16. Millions have tried it, but less than 200 people have been able to complete all 40 levels.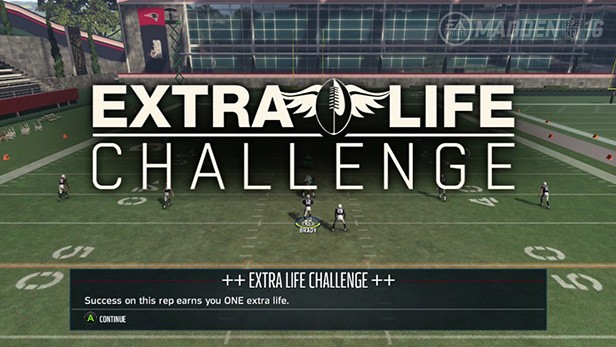 This year, we've added balance by giving players extra life challenges. The levels appear at random, and allow players to earn an extra life by completing the challenge. There are also some new surprised thrown in, including ladder challenges (think Chutes and Ladders) and randomized boss levels. Do you have what it takes to conquer the Gauntlet?
Skills Trainer is the place for both new and veteran players to get better at Madden NFL 16. With the additions of new player tutorials, new mechanic tutorials, run concepts, and an updated Gauntlet, there has never been a better time to increase your Madden IQ.