Madden NFL 16 First Look Screenshots
Posted May 21st at 2:30pm.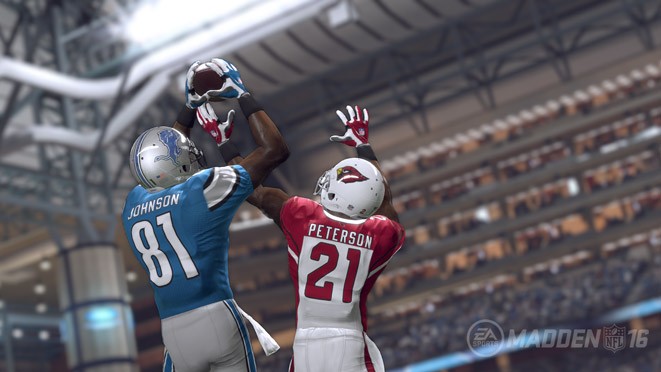 Be the Playmaker in Madden NFL 16 featuring all-new playmaking tools that highlight the battle for air supremacy.
Check out the first screenshots below, and stay tuned for more information in the coming weeks.
The NFL is full of playmakers, and Madden NFL 16 brings them to life with all-new WR/DB interactions.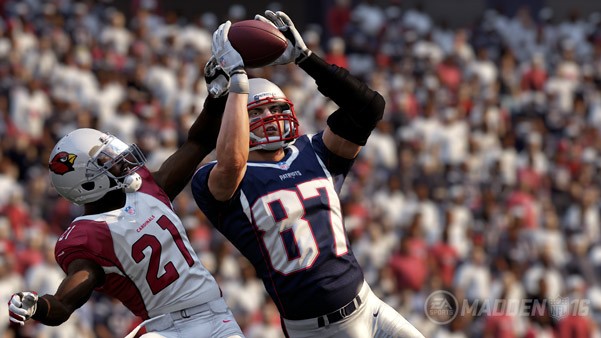 Place the ball where only your receiver can get it with body-relative throws including high-point, low-point, back-shoulder, and the ever-popular touch pass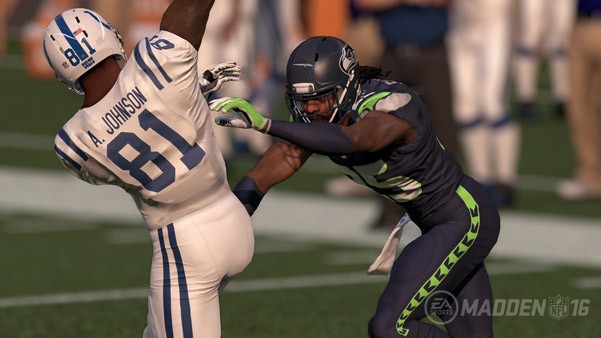 Receivers and defenders deliver the most authentic exchanges to date.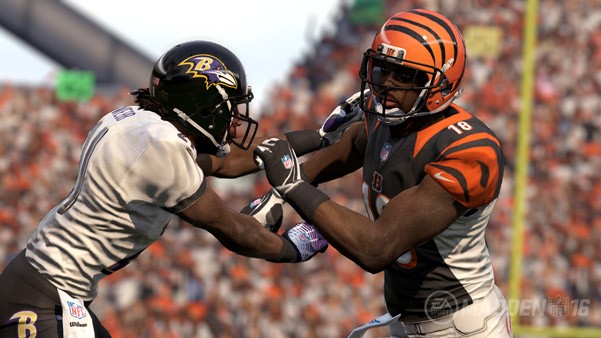 Madden NFL 16 features a variety of new two-man interactions.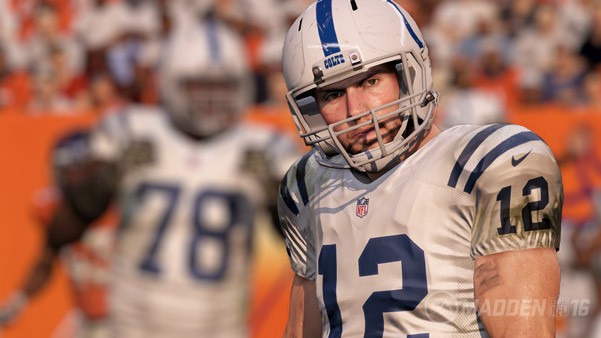 Improved time of day and lighting helps highlight Madden NFL 16's updated player likenesses.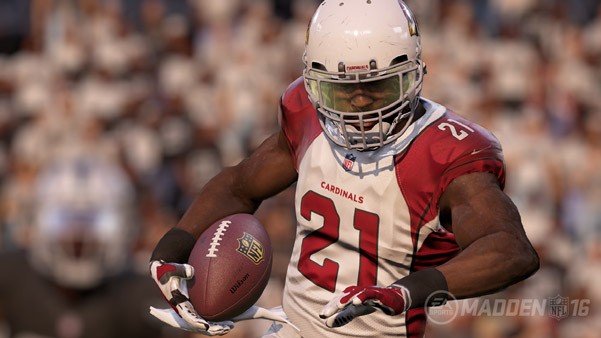 Your playmaker highlight reel has arrived with new player spotlights, dynamic goals and achievements, and innovative on-the-field cameras bringing you closer to the game than ever before.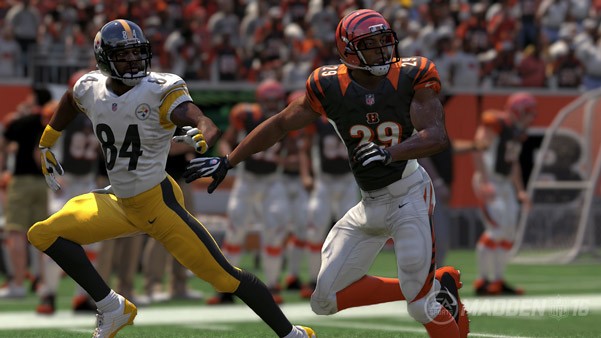 Madden NFL 16 is now available for pre-order at all major retailers, and fans who place their orders now will receive $15 in Ultimate Team content including 10 Pro Packs and a Playmaker Pack for use in Madden Ultimate Team (MUT). The Playmaker Pack grants fans with an Elite player who they can use to give their Ultimate Team an extra boost right out of the gate and start making the huge plays right away.
Those looking for even more content can upgrade to the Deluxe Edition, which ups the ante with 36 Pro Packs and a Playmaker Pack, all for $69.99. *