Be the Playmaker with Madden NFL 16 Deluxe Edition
Posted May 13th at 4:00pm.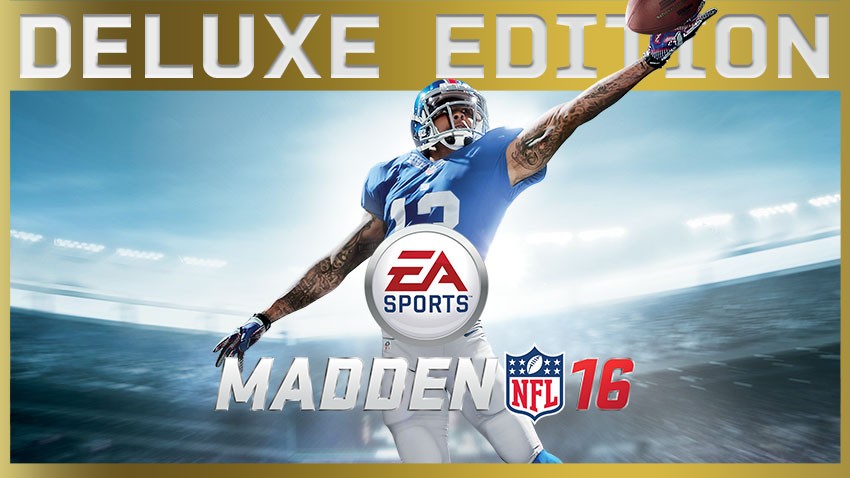 Madden NFL 16 hits stores Tuesday, August 25, and fans can take their experience to the next level with the Madden NFL 16 Deluxe Edition.
For just $10 more, fans receive up to $50 in Madden Ultimate Team (MUT) value.
The Deluxe Edition is available for preorder only, so act quickly and get a head start on building your Ultimate Team.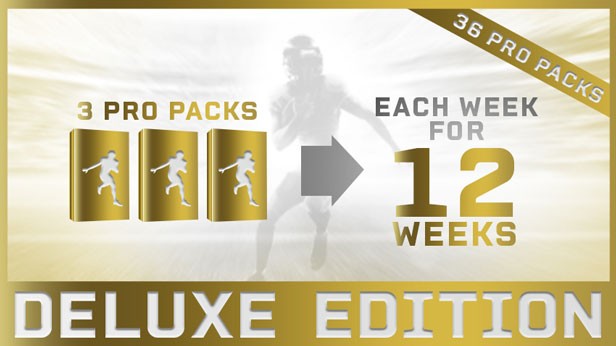 MADDEN NFL 16 DELUXE EDITION DETAILS
The Deluxe Edition includes 36 MUT Pro Packs featuring NFL superstars past and present, as well as a Playmaker Pack.
Players will receive three Pro Packs per week for 12 weeks, beginning September 1, 2015.
The Playmaker Pack is delivered instantly upon code redemption, and includes a limited-time version of a Madden NFL 16 Playmaker.
BE THE PLAYMAKER IN MADDEN NFL 16
Madden NFL 16 is available Tuesday, August 25, and delivers all-new controls that allow you to dominate in the battle for air supremacy.
Your playmaker highlight reel has arrived with new player spotlights, dynamic goals and achievements, and innovative on-the-field cameras bringing you closer to the game than ever before.