Posted May 13th at 4:00pm.
New York Giants Pro Bowl wide receiver Odell Beckham Jr. defeated Rob Gronkowski to be named the cover athlete of Madden NFL 16.
Over the past two weeks, fans have voted via Madden Ultimate Team, Madden NFL Mobile and ESPN.com culminating with Beckham being revealed as the victor during a special segment on SportsCenter.
Beckham joins an exclusive fraternity of cover athletes comprised of some of the greatest NFL playmakers of all time.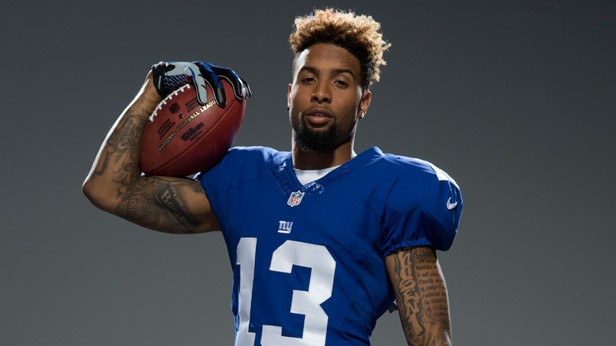 Beckham is one of the NFL's most explosive playmakers, highlighting an exceptional rookie season with an electrifying one-handed catch against the Dallas Cowboys in primetime.
In his rookie season, Beckham broke out with over 1,300 yards and 12 touchdowns, despite playing in only 12 games.
"Odell Beckham Jr. is a true playmaker and a perfect fit for this year's game," said Randy Chase, Senior Director of Marketing for EA SPORTS.
"He's an unstoppable force out on the field, and the Madden NFL 16 cover is further vindication that the fans believe he's a player to watch in the coming years."
Today, EA also released a first look video for Madden NFL 16 showcasing each of the playmakers featured in the Cover Vote. The video provides the first glimpse of Madden NFL 16 in action, featuring all-new playmaking tools that highlight the battle for Air Supremacy.
Additional info about this year's game will be released throughout the summer.
Madden NFL 16 is now available for pre-order at all major retailers, and fans who place their orders now will receive $15 in Ultimate Team content including 10 Pro Packs and a Playmaker Pack for use in Madden Ultimate Team (MUT). The Playmaker Pack grants fans with an Elite player who they can use to give their Ultimate Team an extra boost right out of the gate and start making the huge plays right away.
Those looking for even more content can upgrade to the Deluxe Edition, which ups the ante with 36 Pro Packs and a Playmaker Pack, all for $69.99. *